Brian Earp
Recommended Books
Brian David Earp is an American bioethicist, philosopher, and interdisciplinary researcher. He is currently Associate Director of the Yale-Hastings Program in Ethics and Health Policy at Yale University and The Hastings Center, and a Research Fellow at the Oxford Uehiro Centre for Practical Ethics.
Sort by
Latest Recommendations First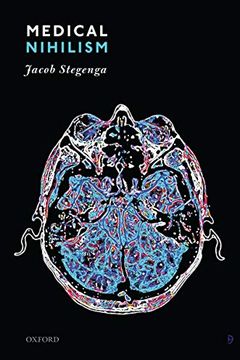 This book argues that if we consider the ubiquity of small effect sizes in medicine, the extent of misleading evidence in medical research, the thin theoretical basis of many interventions, and the malleability of empirical methods, and if we employ our best inductive framework, then our confidence in medical interventions ought to be low....
@MichaelCholbi Yes it's a great book     
–
source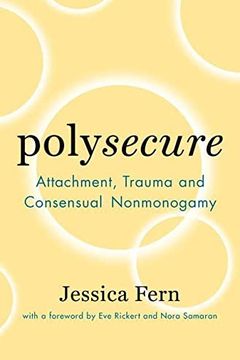 Polysecure
Attachment, Trauma and Consensual Nonmonogamy
Polyamorous psychotherapist Jessica Fern extends attachment theory into the realm of consensual nonmonogamy. Using her nested model of attachment and trauma, she expands our understanding of how emotional experiences can influence our relationships. Then, she sets out six specific strategies to help you move toward secure attachments in your multip...
Proving to be one of the better books on the subject, in my estimation     
–
source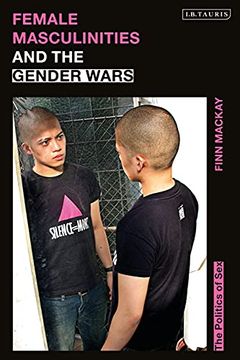 Female Masculinities and the Gender Wars provides important theoretical background and context to the 'gender wars' or 'TERF wars' - the violent feminist fracture at the forefront of the LGBTQ international conversation. Using queer and female masculinities as a lens, Finn Mackay investigates the current generational shift that is refusing the prev...
Okay just going to recommend this wonderful, nuanced, compassionate book one more time - the concluding chapter really brings it all home     
–
source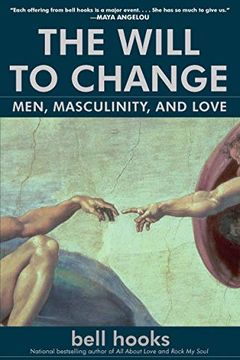 Everyone needs to love and be loved -- even men. But to know love, men must be able to look at the ways that patriarchal culture keeps them from knowing themselves, from being in touch with their feelings, from loving. In The Will to Change, bell hooks gets to the heart of the matter and shows men how to express the emotions that are a fundamental ...
@chegroovin Will 2 Change is a wonderful, challenging, important book. I quote it in a recent essay. I am sure that notions of sexual conquest being admirable are ingrained in many male subcultures. I was trying to see how generalizable that was among my followers as it wasn't my experience     
–
source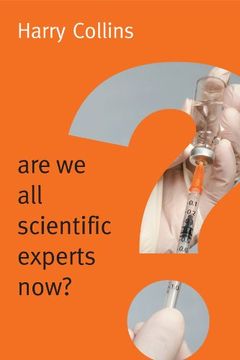 To ordinary people, science used to seem infallible. Scientists were heroes, selflessly pursuing knowledge for the common good. More recently, a series of scientific scandals, frauds and failures have led us to question science's pre-eminence. Revelations such as Climategate, or debates about the safety of the MMR vaccine, have dented our confidenc...
@thehangedman Love this book     
–
source
Must children born with socially challenging anatomies have their bodies changed because others cannot be expected to change their minds? One of Us views conjoined twinning and other abnormalities from the point of view of people living with such anatomies, and considers these issues within the larger historical context of anatomical politics. Anat...
@amyalkon @AliceDreger That is a great book     
–
source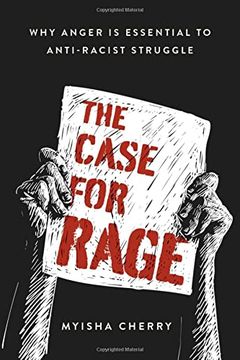 When it comes to injustice, especially racial injustice, rage isn't just an acceptable response-it's crucial in order to fuel the fight for change. Anger has a bad reputation. Many people think that it is counterproductive, distracting, and destructive. It is a negative emotion, many believe, because it can lead so quickly to violence or an overwhe...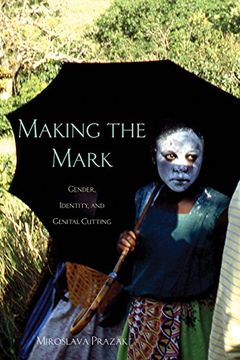 Making the Mark
Gender, Identity, and Genital Cutting (Ohio RIS Africa Series Book 93)
"Making the Mark is gritty ethnography at its best. Descriptively rich and insightful, it does an excellent job of helping readers gain an understanding of insider perspectives on the practice of female genital cutting, and the socially embedded context of these meanings." —Bettina Shell-Duncan, co-editor of Transcultural Bodies: Female Genital Cut...
@82_Streetcar It's an excellent book. Definitely aimed at an academic audience but rich with detail and theoretical sophistication, plus clear intercultural friendship and regard     
–
source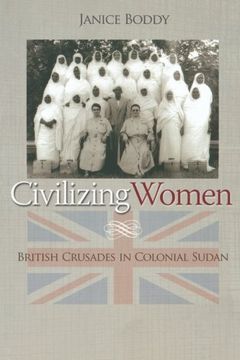 Civilizing Women is a riveting exploration of the disparate worlds of British colonial officers and the Muslim Sudanese they sought to remake into modern imperial subjects. Focusing on efforts to stop female circumcision in the Anglo-Egyptian Sudan between 1920 and 1946, Janice Boddy mines colonial documents and popular culture for ethnographic det...
This book by Janice Boddy is so deeply researched, sensitive, wise, and magisterial. Anyone interested in so-called Pharaonic circumcision (what Egyptians, as I understand, call Sudanese circumcision as it's not so common in Egypt) should read it, along w. Ellen Gruenbaum's work     
–
source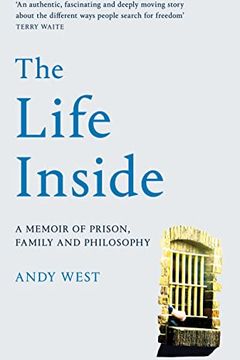 Andy West teaches philosophy in prisons. He has conversations with people inside about their lives, discusses their ideas and feelings and listens as the men and women he works with explore new ways to think about their situation. Could we ever be good if we never felt shame? What makes a person worthy of forgiveness? Could someone in prison ever b...
Enjoyed this little anecdote from the book by @AndyWPhilosophy … these imprisoned men are having none of Zeno's paradox. I reacted about the same when I first heard it     
–
source
Automation and Utopia by John Danaher
The Art of Loving by Erich Fromm
Mating in Captivity by Esther Perel
What Love Is by Carrie Jenkins
The Age of Wonder by Richard Holmes
Cosmopolitanism by Kwame Anthony Appiah
Marriage, a History by Stephanie Coontz