Sort by
Latest Recommendations First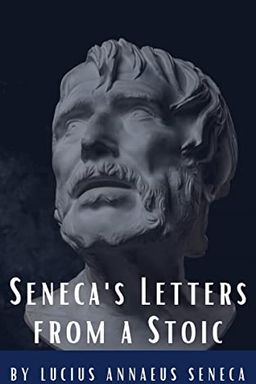 Explore the practical form of self-improvement through the teachings of Stoic philosophy with this remarkable book. Seneca's letters to a young friend offer insightful advice on how to achieve a good life, avoid corruption and self-indulgence, and live without fear of death. Written in an intimate, conversational style, this timeless and inspiring manifesto emphasizes the Roman values of courage, self-control, and rationality, while remaining surprisingly modern in its tolerant and cosmopolitan attitude.
The book I find myself turning to again and again 👇     
–
source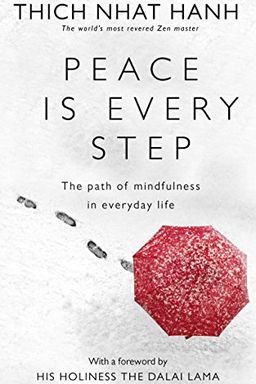 Discover how to find inner peace in every moment with this beautifully written book. Filled with commentaries, personal anecdotes, and exercises from a renowned peace activist, this book shows how deep meditative presence is available to everyone, no matter where they are. Learn how to increase self-awareness and mindfulness through conscious breathing, leading to immediate joy and peace. Gain a greater understanding of relationships with others and the world around us, inspiring action for a more peaceful society.
@SurbhiLoonkar Thich Nhat Hanh's books are as good a place to start as any! I would recommend Peace is Every Step and and The Miracle in Mindfulness to begin with. And yeah, do read them mindfully :)     
–
source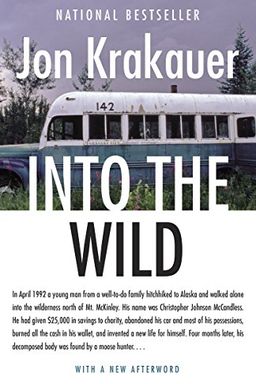 Explore the captivating story of a young man who hitchhiked to Alaska in search of a new life, leaving everything behind. After abandoning his car, burning his cash, and taking on a new name, he wanted nothing more than to lose himself in the raw beauty of nature. But four months later, he was found dead, his body decomposed. Into the Wild follows this unforgettable journey of adventure, vision, and tragedy, and the mysteries that led to his untimely demise.
@kumaonbicyclist Then I would highly recommend Into The Wild, in case you haven't read it already - both the book as well as the movie.     
–
source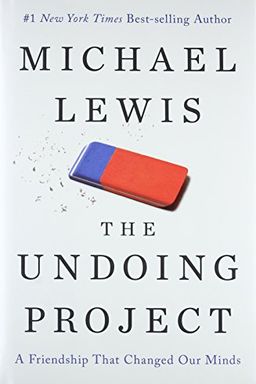 Discover how two Israeli psychologists challenged our understanding of decision-making and altered the way we see the world in this revolutionary book by Michael Lewis. Learn how their groundbreaking research debunked assumptions about the human mind and created the field of behavioral economics. Explore their fascinating collaboration and how it impacted medicine, government, and technology. With incredible insight into the complexities of the human mind, this book is a must-read for anyone interested in psychology, economics, or innovation.
@sagarjainmp Sagar, it's a great book but it's a tough read, I will give you that. I would rather recommend their biography by Michael Lewis. I think you will like that - The Undoing Project.     
–
source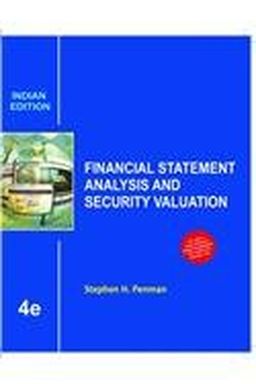 Learn financial statement analysis and security valuation with this book that focuses on the output of financial statements and how they can be used to determine a firm's future earnings. By bringing finance and accounting concepts together, this text provides readers with a practical approach to valuation analysis. Ideal for students looking to see accounting "working" and move from concepts to practice.
@sumanda94722294 Well, I ended up doing the CFA course pretty much just to learn to analyse financial statements and their material is pretty good. I would recommend the book by Penman also for the same.     
–
source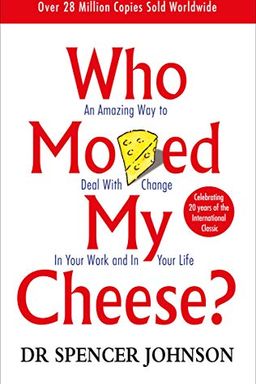 Explore the profound metaphorical tale of four characters seeking cheese to satisfy their needs and desires, be it a successful career, a flourishing relationship, or spiritual peace of mind. The maze represents the challenging quest to attain these goals, where even after obtaining them, the cheese keeps moving. Discover how one character learns to embrace and navigate unexpected changes while leaving valuable insights along the way.
@AlvinJenson3 Yeah, it's a great little book.     
–
source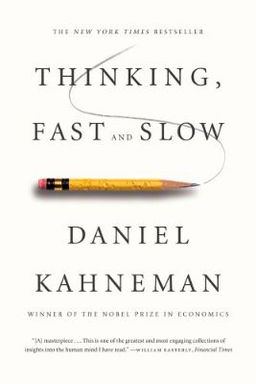 Explore the inner workings of the mind in this groundbreaking book that explains the two systems that drive the way we think. System 1 is fast, emotional, and intuitive while System 2 is slower, more analytical, and logical. Discover the benefits and drawbacks of both systems and learn how to tap into the benefits of slow thinking. With practical insights into decision-making in both our personal and professional lives, this book is a must-read for anyone looking to guard against mental pitfalls and gain a deeper understanding of the way we think.
@Qwyntessence A tough read but an awesome book. Their biography is also a great read.     
–
source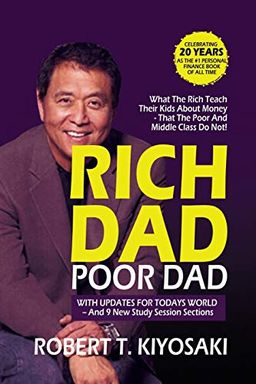 "Transform your views on money and investing with this global personal finance phenomenon. Discover the story of two fathers, one wealthy and entrepreneurial and the other struggling financially, and how their differing perspectives shaped the author's mindset. With over 36 million copies sold worldwide, this book will explode the myth of needing a high income to become rich, challenge traditional beliefs about assets, and show parents why relying on schools for financial education is not enough. Join the millions who have already taken the path to financial freedom with Rich Dad Poor Dad."
A list of books that have influenced me - 1. Personal Finance: Rich Dad, Poor Dad 2. Trading: Trading in the Zone 3. Mindfulness: The Power of Now 4. Philosophy: The Shortness of Life, Letters from a Stoic, Incerto 5. Life: A Book of Simple Living What's your list?     
–
source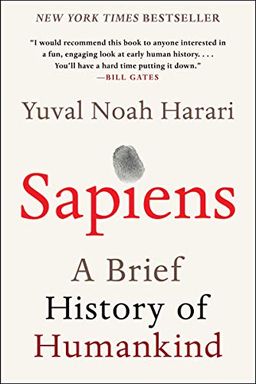 Sapiens
A Brief History of Humankind
Discover the story of human history, from the first humans to walk the earth to today's modern society. Explore how we came to believe in gods, nations, and human rights, and how our societies were shaped by the Cognitive, Agricultural, and Scientific Revolutions. Sapiens covers it all, using insights from biology, anthropology, paleontology, and economics to challenge our beliefs about what it means to be human. Are we happier now than we were before? Can we change our behavior and influence the future? Dr. Yuval Noah Harari's provocative and wide-ranging book will challenge the way you think about our species and our place in the world.
@Trader_Calm Yeah, of the few books that you can feel yourself getting smarter as you read them :) I would put Taleb's Incerto series also in these category of books.     
–
source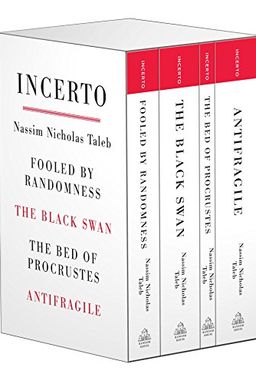 This landmark series by Nassim Nicholas Taleb explores luck, uncertainty, probability, and decision-making in a world we don't understand. The boxed set includes four volumes, updated with over 50% new material, covering topics such as antifragility, black swan events, perception of luck, and human illusions. Taleb's interdisciplinary and erudite style provides insights and stories that challenge conventional wisdom and provide a blueprint for living in a Black Swan world. Don't miss out on this eye-opening and entertaining exploration of some of the least understood forces in our lives.
@aamit01singh Incerto has been a great influence on me. Though I have never re-read them completely, I revisit my notes from these books often. Thanks for sharing your list!     
–
source
Atomic Habits by James Clear
Mind Full to Mindful by Om Swami
Thinking in Bets by Annie Duke
Dollars and Sense by Dan Ariely
The Art of the Good Life by Rolf Dobelli
Never Split the Difference by Chris Voss
A Book of Simple Living by Ruskin Bond
The Snowball by Alice Schroeder
The Little Book That Builds Wealth by Pat Dorsey
Zen and the Art of Happiness by Chris Prentiss
On the Shortness of Life by Seneca
Fooled by Randomness by Nassim Nicholas Taleb
Letters from a Stoic by Lucius Annaeus Seneca
The Power of Now by Eckhart Tolle
The Brothers Karamazov by Fyodor Dostoevsky
The Richest Man in Babylon by George S. Clason
Trading in the Zone by Mark Douglas
Your Money or Your Life by Vicki Robin
The Millionaire Next Door by Thomas J. Stanley
The Lessons of History by Will Durant
Siddhartha by Hermann Hesse
The First and Last Freedom by Jiddu Krishnamurti