Hrithik Roshan
Recommended Books
Hrithik Roshan is an Indian actor who appears in Bollywood films. He has portrayed a variety of characters and is known for his dancing skills. One of the highest-paid actors in India, he has won many awards, including six Filmfares, four for Best Actor and one each for Best Debut and Best Actor.
Sort by
Latest Recommendations First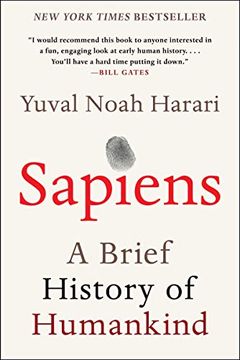 Sapiens
A Brief History of Humankind
Discover the story of human history, from the first humans to walk the earth to today's modern society. Explore how we came to believe in gods, nations, and human rights, and how our societies were shaped by the Cognitive, Agricultural, and Scientific Revolutions. Sapiens covers it all, using insights from biology, anthropology, paleontology, and economics to challenge our beliefs about what it means to be human. Are we happier now than we were before? Can we change our behavior and influence the future? Dr. Yuval Noah Harari's provocative and wide-ranging book will challenge the way you think about our species and our place in the world.
@joy_in_words Book - Sapiens, Movie - Aviator     
–
source