Sort by
Latest Recommendations First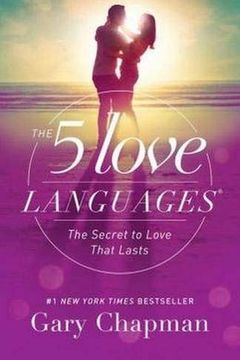 Discover the key to transforming millions of relationships worldwide in this #1 New York Times bestseller. Dr. Gary Chapman shares his proven approach to showing and receiving love, offering practical and insightful wisdom to deepen intimacy with your partner. Updated to reflect the complexities of modern relationships, this book includes a personal assessment to help you discover your love language and that of your loved one. Whether your relationship is flourishing or struggling, The 5 Love Languages can help bring you to deeper levels of intimacy starting today.
Learn more about love languages in Gary Chapman's book "5 Love Languages"     
–
source
A literary celebration of America's national parks, The Hour of Land by Terry Tempest Williams takes readers on a journey through some of the most breathtaking natural spaces in the country, delving into their unique grandeur and what they mean to us as a society. Combining memoir, natural history, and social critique, this book is a tribute to the importance of wild lands and their impact on the soul of America.
My recommendations from last year. Would you like a list for 2018? #books     
–
source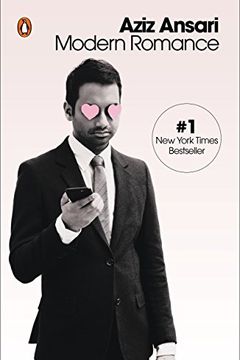 Explore the pleasures and perils of finding love in the modern world with this in-depth and thought-provoking read. Comedian Aziz Ansari teams up with sociologist Eric Klinenberg to conduct a massive research project that includes hundreds of interviews and focus groups from around the world. Combining humor and social science, this book is unlike any other and provides readers with a new perspective on the ever-changing landscape of modern romance. From analyzing our romantic options to finding the perfect soulmate, Modern Romance is a must-read for anyone navigating the complexities of love in today's world.
My recommendations from last year. Would you like a list for 2018? #books     
–
source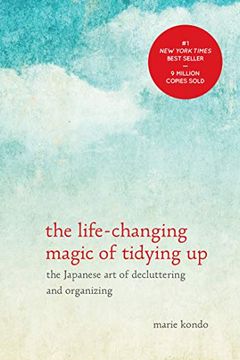 This book by a Japanese cleaning consultant introduces a revolutionary method for tidying up your home that promises lasting results. Rather than a room-by-room approach, the KonMari method organizes by category and helps you determine which items "spark joy." With detailed guidance and a focus on simplifying and decluttering, you can achieve a tidy home and a calm, motivated mindset. This international bestseller offers a whole new level of tidying up that can change your life.
My recommendations from last year. Would you like a list for 2018? #books     
–
source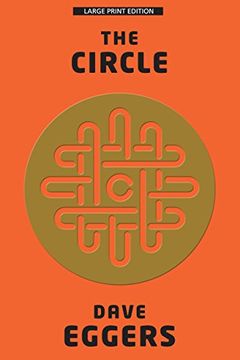 Experience the exhilarating new novel from a bestselling author that explores themes of ambition, idealism, and the limits of human knowledge. When Mae Holland joins the world's most powerful internet company, she feels like she's hit the jackpot. The Circle links every aspect of users' lives into one online identity, creating a new age of civility and transparency. Mae is thrilled with the company's modernity and can't believe her luck to work for the most influential company in the world. But as she becomes increasingly public in her role, her life beyond the campus grows distant, and a strange encounter with a colleague leaves her shaken. This heart-racing novel raises questions about memory, privacy, democracy, and the history of our personal lives.
My recommendations from last year. Would you like a list for 2018? #books     
–
source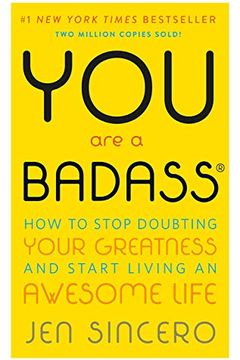 You Are a Badass
How to Stop Doubting Your Greatness and Start Living an Awesome Life
This self-help book is perfect for those who desire a better life but don't want to be caught seeking help. With 27 entertaining chapters, Jen Sincero provides stories, exercises, and advice on identifying and changing self-sabotaging behavior, overcoming fears, increasing income, and finding self-love. You Are a Badass will teach you how to create a life you love, and use The Force to achieve your goals.
My recommendations from last year. Would you like a list for 2018? #books     
–
source
This poignant memoir follows Maya and her brother as they are sent to live with their grandmother in a small Southern town, facing abandonment and prejudice. After a traumatic incident and years of struggle, Maya learns to liberate herself through self-love, the support of others, and great literature. Poetic and powerful, this book is a timeless standout in the genre of memoir.
My recommendations from last year. Would you like a list for 2018? #books     
–
source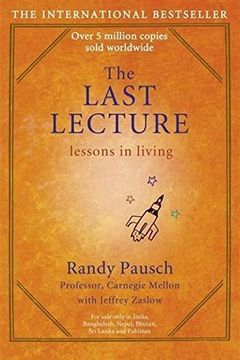 Discover the uplifting message of a computer science professor's 'last lecture', given when he was diagnosed with terminal cancer. In this book, he shares the importance of achieving childhood dreams, overcoming obstacles, and seizing every moment. Filled with humor, inspiration, and intelligence, this book is a must-read for those seeking to live their best lives. Its uplifting message has already touched countless readers and will continue to inspire for generations to come.
If you haven't read "The Last Lecture" you really should #BookWorm #booksthatmakeyou #books #Happiness #success     
–
source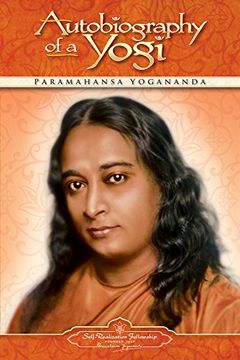 Explore the fascinating life of a spiritual master in this beloved autobiography. Discover the inspiring journey of a yogi who touched millions of lives with his teachings and practices. Join millions of readers worldwide who have found wisdom and inspiration in this timeless classic.
@eggwhisk @Sam___Hurley @DeenaSamani @JillGregoryPage @GemStGem @Cami11aBradley @AdriaCorso great book     
–
source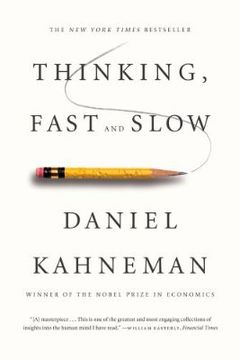 Explore the inner workings of the mind in this groundbreaking book that explains the two systems that drive the way we think. System 1 is fast, emotional, and intuitive while System 2 is slower, more analytical, and logical. Discover the benefits and drawbacks of both systems and learn how to tap into the benefits of slow thinking. With practical insights into decision-making in both our personal and professional lives, this book is a must-read for anyone looking to guard against mental pitfalls and gain a deeper understanding of the way we think.
2 of my favourite books @simonsinek great reminders #books     
–
source
Start with Why by Simon Sinek