Steve Jobs
Recommended Books
Steven Jobs was an American business magnate, industrial designer, investor, and media proprietor. He was the chairman, chief executive officer (CEO), and co-founder of Apple Inc., the chairman and majority shareholder of Pixar, a member of The Walt Disney Company's board of directors following its acquisition of Pixar, and the founder, chairman, and CEO of NeXT. Jobs is widely recognised as a pioneer of the personal computer revolution of the 1970s and 1980s, along with Apple co-founder Steve Wozniak.
Sort by
Latest Recommendations First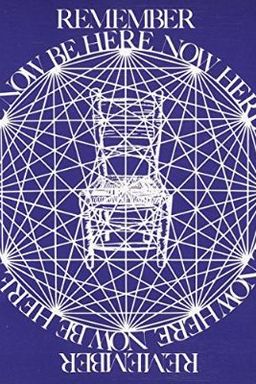 This insightful book is all about one man's personal transformation and acceptance of the principles of Yoga. It explores the importance of spirituality in the human experience and offers a modern perspective on this timeless subject. Divided into four sections, including a manual for conscious living, this book is a must-read for anyone looking to awaken their inner self. Illustrated throughout, it's an engaging and practical guide to a more spiritual way of life.
Jobs found himself deeply influenced by a variety of books on spirituality and enlightment most notably Be Here Now "It was profound" , - Jobs said. "It has transformed me and many of my friends     
–
source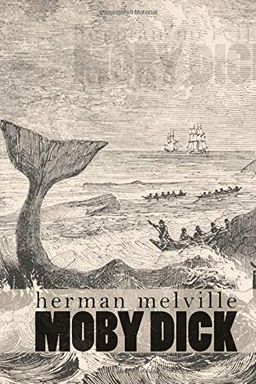 Embark on a thrilling adventure with a wandering sailor named Ishmael and his voyage aboard the Pequod, a whaling ship led by the vengeful Captain Ahab. Their mission? To hunt down a white whale of massive size and ferocity known as Moby-Dick. With few ships having encountered this elusive creature, the stakes are high and the danger is real in this classic tale by Herman Melville.
Jobs told me that "Moby-Dick" was among his favorite books and he reread it a lot when he was a teen.     
–
source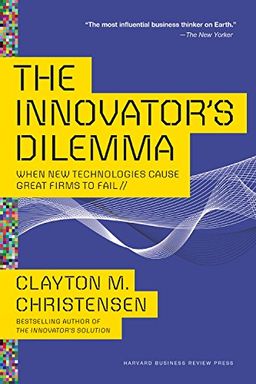 Learn how even the most successful companies can lose market leadership in the face of disruptive innovation. Renowned author Clayton M. Christensen offers a set of rules for capitalizing on these new waves of innovation, using both successes and failures from leading companies as a guide. This classic bestseller, cited by the likes of Steve Jobs and Malcolm Gladwell, is a must-read for any manager, leader, or entrepreneur.
Jobs was deeply influenced by the book The Innovator's Dilemma.     
–
source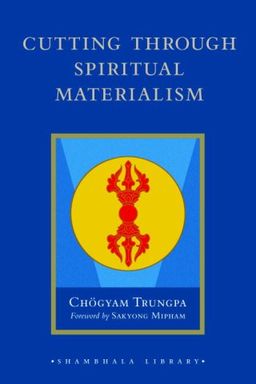 This modern spiritual classic by a Tibetan meditation master explores the common pitfall of spiritual materialism: the tendency to see spirituality as a way to improve the ego. Through incisive and compassionate teachings, readers are awakened to a brighter reality: true and joyous liberation that involves letting go of the self instead of working to improve it. With a foreword by the author's son and lineage holder, this message has resonated with readers for over 30 years.
Cutting Through Spiritual Materialism" is one of the Jobs' favpurite books. He shared it with his friends and higly recommended it.     
–
source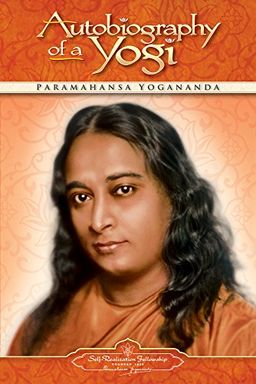 Explore the fascinating life of a spiritual master in this beloved autobiography. Discover the inspiring journey of a yogi who touched millions of lives with his teachings and practices. Join millions of readers worldwide who have found wisdom and inspiration in this timeless classic.
The guide to meditation and spirituality that he had first read as a teenager, then re-read in India and had read once a year ever since     
–
source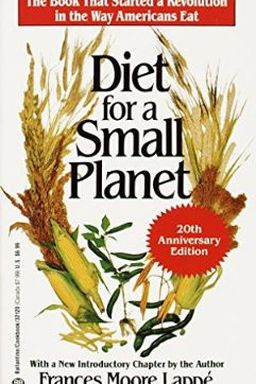 Discover a revolutionary way of eating with this bestselling guide, still relevant in the 90s. Learn simple rules for a healthy diet, with hundreds of delicious protein-rich recipes without meat. This complete guide to eating well is presented in an easy-to-use format.
That's when I swore off meat pretty much for good" Jobs recalled.     
–
source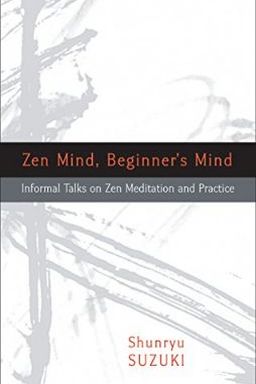 This spiritual classic offers a fresh perspective on Zen as it teaches readers to embrace a beginner's mindset. With its simple but profound teachings, readers will be guided through the basics of Zen meditation, posture, and breathing to gain insight into the perception of nonduality. Perfect for anyone seeking a clear understanding of Zen, this book artfully presents the joy of insight from cover to cover, making it a highly recommended first read on the subject.
During his freshman year at Reed College Jobs befriended Daniel Kottke, who went on to work at Apple, and together they devoured books such as Shunryu Suzuki's "Zen Mind, Beginner's Mind"     
–
source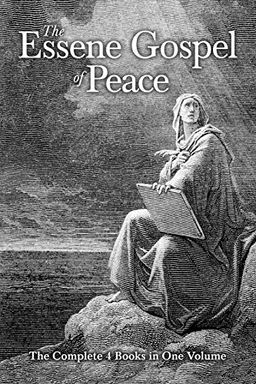 This book combines all four books of The Essene Gospel of Peace into one comprehensive volume. Translated by Edmond Bordeaux Szekely, these texts provide an insight into the teachings of the Essene Brotherhood, including The Unknown Book of the Essenes, Lost Scrolls of the Essene Brotherhood, and The Teachings of the Elect. Szekely, a well-known philologist in Sanskrit, Aramaic, Greek, and Latin, founded the International Biogenic Society in 1928 with Nobel Prize-winning author Romain Rolland. His last works on the Essene Way of Biogenic Living have caught the attention of readers worldwide.
Steve Jobs and I definitely read The Essene Gospel of Peace prior to the India trip.     
–
source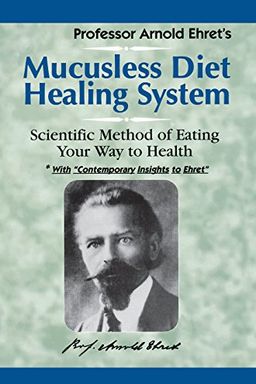 Discover a scientific method of eating with the Mucusless Diet Healing System. Developed by Arnold Ehret in 1922, this book presents a complete program for cleansing, repairing, rebuilding, and maintaining a healthy body. Professor Ehret's plan is explained in plain language, making it easy for anyone to apply his effective method.
Steve Jobs' dietary habits became even more obsessive when he read Mucusless Diet Healing System.     
–
source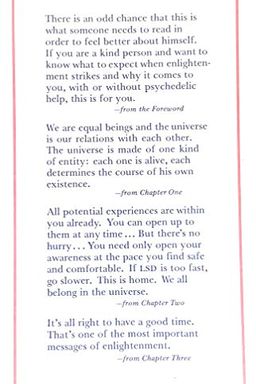 Discover how to live a more conscious and fulfilling life with this underground classic from 1972. The Lazy Man's Guide to Enlightenment provides simple steps to improve your quality of life and feel good. Author Thaddeus Golas teaches readers how to determine what's real and incorporate key phrases into daily life to achieve enlightenment. With tips on being an engaged and aware member of the universal community, readers will realize the benefits of loving themselves and others. This book provides a wealth of spiritual knowledge to help readers expand in love and appreciate the world around them.
Steve Jobs and I definitely read The Lazy Man's Guide to Enlightenment prior to the India trip.     
–
source
Inside the Tornado by Geoffrey A. Moore
King Lear by William Shakespeare
Songs of Milarepa by Milarepa
The Collected Poems of Dylan Thomas by Dylan Thomas
Atlas Shrugged by Ayn Rand
The Way of Zen by Alan Watts
Only the Paranoid Survive by Andrew S. Grove
Meditation in Action by Chogyam Trungpa
The Structure of Scientific Revolutions by Thomas S. Kuhn
The Dhammapada by Eknath Easwaran
The Diamond Sutra and the Sutra of Hui-neng by Wong Mou-Lam
The Dharma Bums by Jack Kerouac
Das Energi by Paul Williams
Meetings with Remarkable Men by G. Gurdjieff
On the Road by Jack Kerouac
Hindu Mysticism by S. N. Dasgupta
Ramakrishna and His Disciples by Christopher Isherwood
Foundations of Tibetan Mysticism by Lama Anagarika Govinda
The Business Value of Computers by