Sort by
Latest Recommendations First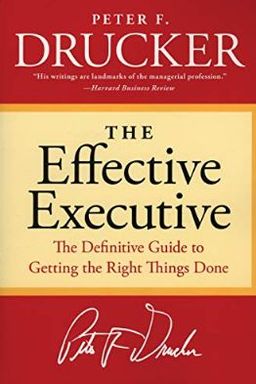 Discover the key habits of mind essential to business effectiveness in this insightful book. Learn how to manage your time, prioritize tasks, and make effective decisions that contribute to the success of your organization. Peter F. Drucker, a renowned business expert, draws on his extensive experience to provide fresh insights into old and seemingly obvious business situations. Whether you're an executive or aspiring to be one, this book is a must-read for anyone looking to improve their effectiveness in the workplace.
"Unleash your inner manager with this enthralling read that explores the Theory of Constraints. Written in a fast-paced thriller style, this book packs a serious punch for professionals in the industry. Get ready to embark on a journey towards mastering the art of effective management."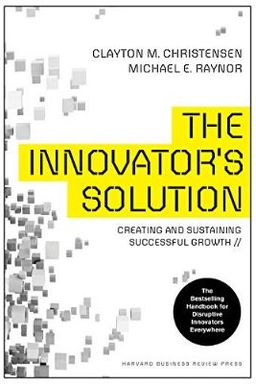 "The Innovator's Solution" by Clayton M. Christensen and Michael Raynor is a groundbreaking book about how companies can move beyond the Innovator's Dilemma and become disruptors themselves. With updated examples and new chapters, this revised edition is more relevant than ever for today's rapidly changing business landscape. Discover the crucial business decisions necessary for achieving disruptive growth and develop your own growth engine with the advice of these respected authors. An important addition to any innovation library and a must-read for entrepreneurs and business builders.
Explore a unique and captivating world in this bestselling science fiction novel, now available in a deluxe hardcover edition. Set on the harsh desert planet Arrakis, the story follows the young Paul Atreides as he navigates a treacherous political landscape where the only valuable resource is a coveted drug called "spice." As Paul's family is betrayed and destroyed, he embarks on a journey that will lead him to a destiny beyond his wildest dreams. With a stunning blend of adventure, mysticism, and politics, Dune is a triumph of the imagination and a true masterpiece of science fiction.
Nonfiction narrative, let's see. Hmm. I'm a big science-fiction fan. I love Dune. That's not a nonfiction narrative, of course, but it would be cool if it was!     
–
source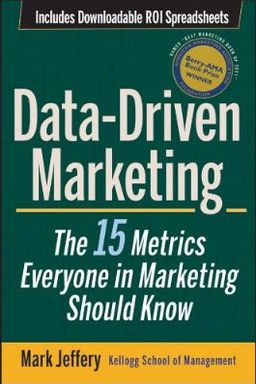 Learn how to improve your organization's marketing efficiency and effectiveness with "Data-Driven Marketing," named the Best Marketing Book of 2011 by the American Marketing Association. Based on original research from the Kellogg School of Management, this book provides clear guidance on using a data-driven approach to marketing that delivers performance gains in branding, awareness, loyalty, new product launch, and internet marketing. Discover the fifteen key metrics every marketer should know and get free downloadable ROMI templates. With data from a rigorous survey of 252 Fortune 1000 firms, this book is a convincing guide for any organization looking to optimize their marketing and get ahead in today's tight markets.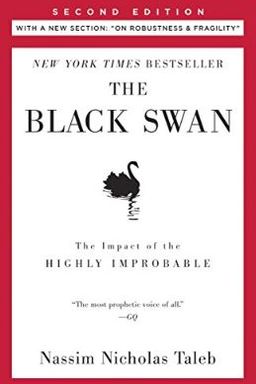 Discover the power of Black Swan events with this thought-provoking and revolutionary book. Through playful and engaging writing, the author explains why Black Swan events have such massive consequences, despite their perceived improbability. This second edition includes a new essay that provides tools to better understand and navigate the complexity of a Black Swan world.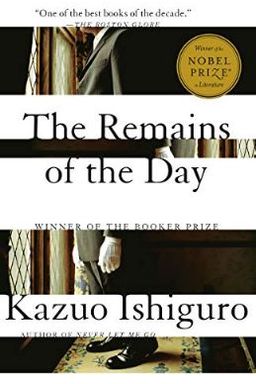 Discover the world of postwar England through the eyes of a dedicated butler as he reflects on his life of service to a "great gentleman." Follow Stevens on a country drive as he grapples with doubts about his employer's true character and his own faith in their relationship. This profoundly compelling portrait of the perfect English butler is a must-read for anyone interested in the fading, insular world of aristocratic England.
What are your three favorite books? My favorite novel is The Remains of the Day.     
–
source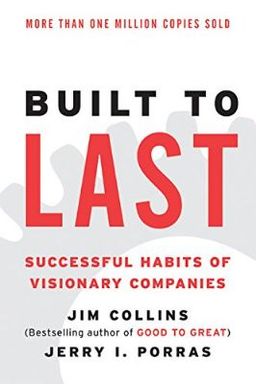 Built to Last
Successful Habits of Visionary Companies (Good to Great)
Learn from the strategies of 18 successful companies, analyzed through a six-year study at Stanford University's Graduate School of Business. Discover the secrets that set these exceptional and long-lasting companies apart from their competitors, and how to apply these practical concepts to your own business ventures. Built to Last is a master blueprint for building organizations that will thrive for years to come.
My favorite business book is Built to Last.     
–
source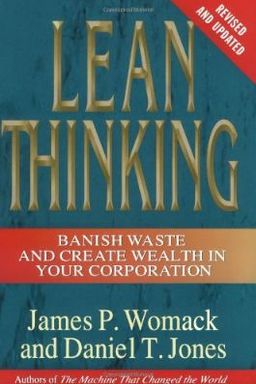 Lean Thinking
Banish Waste and Create Wealth in Your Corporation, Revised and Updated
This business classic outlines a system that supersedes traditional business models by combining operational excellence with value-based strategies. The Toyota (lean) model is at the heart of this system, prioritizing customer value and eliminating non-value-adding activities. The book provides a step-by-step action plan, with real-world case studies and examples, on how to implement the lean thinking approach. This method of thinking, doing and being, is a game-changer for any company or manager seeking to improve their performance and create a steady upward path of growth.
"Creation" explores the world of artificial life, delving into the creation of revolutionary computer game Creatures(R) that allowed players to create living beings in real-time. Written by Steve Grand, who single-handedly wrote 250,000 lines of computer code, this book offers a chance to peek into the perspective of an intellectual maverick and philosopher-engineer. Grand not only discusses the technical aspects of artificial life, but also explores the practical, social, and ethical implications of this field. With unique insights acquired during the development of Creatures, Grand offers a surprising view of the world.
The Innovator's Dilemma by Clayton M. Christensen
Memos from the Chairman by Alan C. Greenberg
The Mythical Man-Month by Frederick P. Brooks Jr.