Sort by
Latest Recommendations First
Explore a unique and captivating world in this bestselling science fiction novel, now available in a deluxe hardcover edition. Set on the harsh desert planet Arrakis, the story follows the young Paul Atreides as he navigates a treacherous political landscape where the only valuable resource is a coveted drug called "spice." As Paul's family is betrayed and destroyed, he embarks on a journey that will lead him to a destiny beyond his wildest dreams. With a stunning blend of adventure, mysticism, and politics, Dune is a triumph of the imagination and a true masterpiece of science fiction.
Dune Is One of the Most Influential Sci-Fi Books Ever #Culture     
–
source
Step into the unique world of Flatland, where women are thin, straight lines and social status is defined by the number of sides you have. Follow the fascinating journey of A. Square, a mathematician resident of this two-dimensional land, as he travels through Spaceland, Lineland, and Pointland, encountering a range of geometric forms. Will he succeed in his ultimate goal of visiting a land of four dimensions? This masterpiece of science fiction and satire, illustrated by the author himself, is both entertaining and instructive, making it a must-read for anyone interested in the concept of multiple dimensions of space.
Flatland is one of my favorite Math(ish) books     
–
source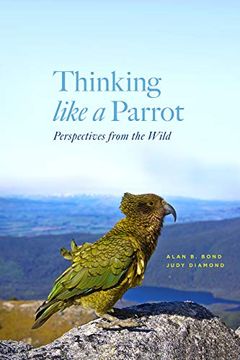 Looking beyond the standard knowledge of captive parrots, Thinking Like a Parrot explores the social behavior, cognition, and vocal abilities of wild parrots. The authors document the parrots' unique ecological and evolutionary traits, and how their adaptability has led to their vulnerability. Spanning various parrot species, this book showcases the intelligence, flexibility, and resilience of these remarkable birds. Discover surprising insights into parrot behavior and ecology in Thinking Like a Parrot.
Thinking Like A Parrot: How Do Parrots View The World? This fascinating and meticulously researched book explores the astonishing levels of cognition and intelligence of wild parrots, especially in the context of their complex social lives #Parrots     
–
source