Sort by
Latest Recommendations First
Explore a unique and captivating world in this bestselling science fiction novel, now available in a deluxe hardcover edition. Set on the harsh desert planet Arrakis, the story follows the young Paul Atreides as he navigates a treacherous political landscape where the only valuable resource is a coveted drug called "spice." As Paul's family is betrayed and destroyed, he embarks on a journey that will lead him to a destiny beyond his wildest dreams. With a stunning blend of adventure, mysticism, and politics, Dune is a triumph of the imagination and a true masterpiece of science fiction.
If you read Dune, and you don't read it for the plot but you read it for understanding geopolitics, suddenly something clicks in your head.     
–
source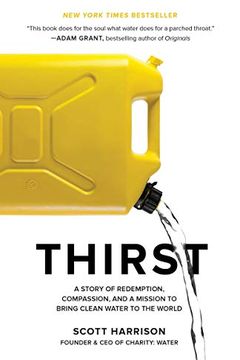 "Thirst" is an inspiring memoir from the CEO of a charity that has raised over $300 million to bring clean drinking water to millions of people worldwide. Scott Harrison's personal story of redemption and transformation takes readers through his journey from a top nightclub promoter in New York City to a hospital ship in West Africa, where he discovered his true calling. In this riveting account, Harrison shares the twists and turns that built his nonprofit organization into one of the most trusted and admired charities in the world. "Thirst" is a gritty tale of how to build a better charity, a better business, a better life, and a reminder that it's never too late to make a change.
The autobiography of charity: water.     
–
source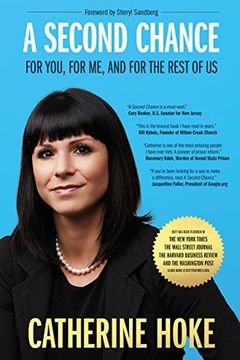 Experience the power of new starts and forgiveness in this transformative book about second chances. Follow the journey of Catherine Hoke as she shares her personal story and the incredible work of Defy Ventures, an organization that empowers people released from prison to find their humanity and create a positive impact. Discover the methods that Defy uses to heal families, strengthen communities, and provide job opportunities. This inspiring book will show you that no matter your past, you deserve a second chance.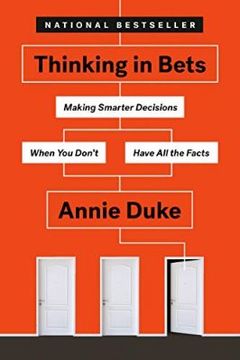 "Thinking in Bets" by Annie Duke is a guide to making better decisions in an uncertain world. Using examples from business, sports, politics, and poker, Duke shows how embracing uncertainty and thinking in probabilities can lead to long-term success. Learn how to assess what you know and don't know, avoid knee-jerk reactions and biases, and become more confident and successful in decision-making.
The first chapter alone will change your life.     
–
source
Explore how to champion new ideas and fight groupthink in the #1 New York Times bestseller, from the author of Give and Take and co-author of Option B. With surprising studies and stories, discover how to speak up without getting silenced, build a coalition of allies, and manage fear and doubt. Learn from entrepreneurs, analysts, and even a TV executive who saved Seinfeld from being cut. Full of powerful ideas, this book might just change the way you live your life and inspire you to change your world.
An urgent must read, a seminal work that will surprise you on every single page. Adam Grant has reset our expectations for what it means to be creative and what's required to make a difference. Share it with someone you care about.     
–
source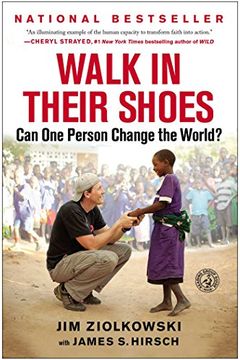 Walk in Their Shoes is a moving tribute to the power of compassion and education as keys to a meaningful life. Jim Ziolkowski left his successful career in corporate finance to create a non-profit that empowers at-risk youth to become community leaders. His organization has contributed over 1.2 million hours of direct service and constructed more than 550 schools in the world's poorest countries. This book is an inspiring testament to the power of faith and teamwork, showing that giving to others can also help and heal ourselves.
About how the author from a job at GE built an institution that's in countries around the world, changing the lives of underprivileged kids.     
–
source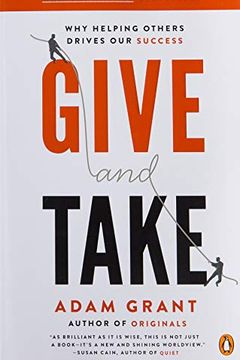 "Unlock the Secrets of Success with Give and Take" - Dive into the world of success and discover what it takes to rise to the top. In this award-winning book, Wharton's highest-rated professor, Adam Grant, reveals the unexpected factors that determine individual success in today's rapidly changing world. Learn to interact with others in ways that can make or break your climb up the success ladder with Give and Take.
A milestone! Well-researched, generous, actionable and important.     
–
source
Experience the enchanting and powerful poem that has captivated audiences worldwide. Originally performed by Sarah Kay at TED in 2011, "B" is a heartfelt love letter, gratitude note, and more. With stunning illustrations by Sophia Janowitz, this whimsical book brings the magic of "B" to life.
A simple poem from a mother to her daughter. And I have to confess, I get choked up every single time I read it.     
–
source
Discover the fascinating history of debt and its impact on human society with this eye-opening book. Anthropologist David Graeber shows that credit systems were used for thousands of years before the invention of money, and that arguments about debt have sparked political debates and insurrections throughout history. Graeber's insights shed light on our modern economic struggles and reveal how ancient debates about debt continue to shape our ideas about right and wrong.
The most fascinating book I've read all year in 2015.     
–
source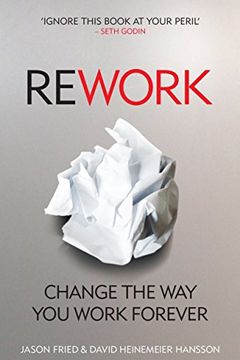 Rework
Change The Way You Work Forever
This innovative business book, written by the founders of 37signals, explores the reality that anyone can start their own business thanks to accessible tools and technology. Rework encourages readers to forget about traditional business plans and office spaces, and instead focuses on a streamlined and easy-is-better approach to entrepreneurship. This playbook is perfect for hardcore entrepreneurs, small-business owners, as well as artists looking for inspiration on how to make a living doing what they love. It's time to rework work.
I can't imagine what possible excuse you can dream up for not buying this book for every single person you work with, right now.     
–
source
The Long Tail by Chris Anderson
Little Brother by Cory Doctorow
Crossing the Chasm by Geoffrey A. Moore
The Art of Possibility by Rosamund Stone Zander
Pattern Recognition by William Gibson
Snow Crash by Neal Stephenson
The Diamond Age by Neal Stephenson
The Pursuit of Wow! Every Person's Guide to Topsy-Turvy Times by Tom Peters
Understanding Comics by Scott McCloud