Sort by
Latest Recommendations First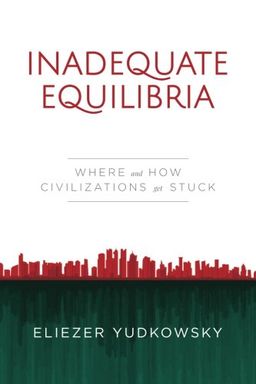 Inadequate Equilibria by Eliezer Yudkowsky is a guidebook for those looking to go beyond the status quo in science, business, and everyday life. It explores the question of when we can identify systemic inefficiencies and take advantage of them. Mixing debates on rational decision-making with practical tips, this book offers a sober understanding of our competencies and how we can do better.
(I learned most of this from @ESYudkowsky 's Inadequate Equilibria book, an amazing read)     
–
source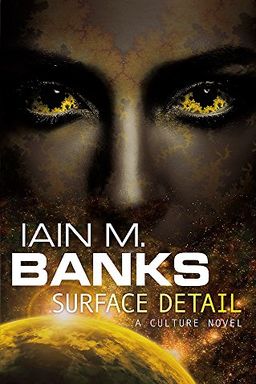 This sci-fi novel takes place in the realm of the Real, where one woman risks everything to gain her freedom from a powerful man. However, her release is just the beginning of a journey that involves a murder, the Culture, and the ultimate battle against death itself.
Just finished reading "Surface Detail", part of the Culture series by Iain M Banks. If you like your sci-fi intense, dark and sexy, it's for you.     
–
source
The Novacene theory created by environmental thinker James Lovelock offers a fascinating future for life on Earth. He predicts that humans and artificial intelligence will team up to help the planet thrive, as a new age - the Novacene - replaces the Anthropocene. In this age, ultra-intelligent beings will emerge from artificial intelligence systems, dependent on a healthy planet, and see humans as we see plants. Lovelock stresses the importance of Earth's intelligence thriving, as we could be the sole beings capable of understanding the cosmos. This groundbreaking theory offers a compelling perspective on the future of life on our planet.
☝️This was inspired by James Lovelock's incredible short book "Novacene" that just came out and I recommend highly     
–
source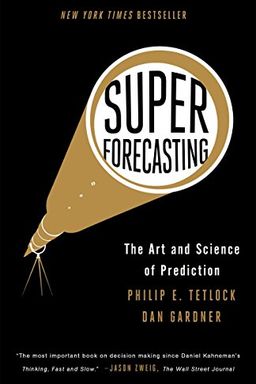 Learn the secrets of successful prediction with "Superforecasting," a groundbreaking book that draws on decades of research and real-world examples to explore the art and science of forecasting. Authors Philip Tetlock and Dan Gardner have studied a government-funded forecasting tournament involving tens of thousands of volunteers, from filmmakers to ballroom dancers, and uncovered the elusive traits that set expert forecasters apart from the rest of us. Through compelling stories of successes and failures in predicting global events, and interviews with high-level decision makers, the authors offer practical advice on how to gather evidence, think probabilistically, work in teams, and be willing to admit error and change course. This accessible guide is destined to become a classic in the field of decision making.
@PTetlock one of the best rationality books i've ever read, I recommend it in many of my talks :)     
–
source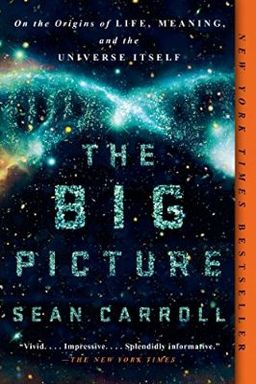 Get ready for a mind-bending exploration of humanity's place in the universe! In this bestselling book, acclaimed writer Sean Carroll takes you on a journey through the principles that have guided the scientific revolution, exploring everything from the quantum level to the origins of life, consciousness, and the universe. With intriguing historical anecdotes and personal asides, Carroll presents an unprecedented scientific worldview that will challenge and inspire readers for years to come.
Favourite reads of 2018: Fiction: Three Body Problem (trilogy) Non Fiction: The Big Picture Blog Post:     
–
source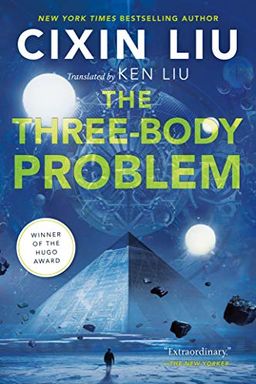 Experience an award-winning Chinese science fiction masterpiece from the beloved author, Cixin Liu, in English for the first time. Against the backdrop of China's Cultural Revolution, a secret military project sends signals into space to establish contact with aliens. When an alien civilization on the brink of destruction captures the signal and plans to invade Earth, different camps form on Earth, leading to a battle against corruption or a welcome for superior beings. Delve into this epic story of invasion, alliances, and survival.
Favourite reads of 2018: Fiction: Three Body Problem (trilogy) Non Fiction: The Big Picture Blog Post:     
–
source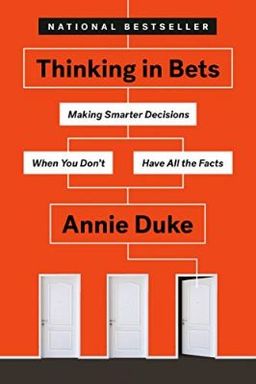 "Thinking in Bets" by Annie Duke is a guide to making better decisions in an uncertain world. Using examples from business, sports, politics, and poker, Duke shows how embracing uncertainty and thinking in probabilities can lead to long-term success. Learn how to assess what you know and don't know, avoid knee-jerk reactions and biases, and become more confident and successful in decision-making.
@scott_seiver @AnnieDuke Because (in this order): a) the book is really good and I believe it is a net positive for the world if people read it and b) I have heard both sides of the story unlike almost everyone else which, with all due respect Scott, you haven't.     
–
source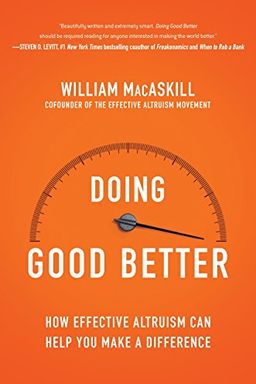 A practical guide for those who want to make a difference in the world, but often base their decisions on assumptions and emotions. Effective altruism is a data-driven approach to making a tremendous impact regardless of resources. This book includes five key questions to guide altruistic decisions and dispels many common misconceptions about doing good. MacAskill urges readers to use evidence and careful reasoning rather than acting on impulse to achieve the greatest possible positive outcome.
This book is essential reading if you wanna figure out how to do good stuff for the world, I highly recommend:     
–
source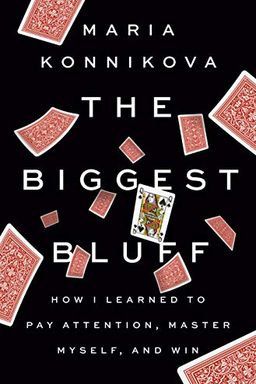 A non-poker player with a Ph.D. in psychology becomes a professional poker player with the help of a Poker Hall of Fame inductee. Through her journey, she gains insights on life, human behavior, and how to distinguish between what can and can't be controlled. Along the way, she wins big, but more importantly, she learns that accepting luck and focusing on how to play bad cards can lead to a successful outcome.
The best depiction yet of the game I love.     
–
source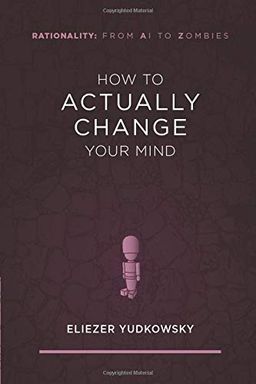 Discover How to Actually Change Your Mind in this unique book that explores the human pursuit of truth. Decision theorist Eliezer Yudkowsky delves into the potential dangers of irrational thinking and proposes a solution that doesn't involve setting bearers of bad ideas on fire. With a focus on identifying and sorting out our own biases, integrating new evidence, and achieving lucidity, the book aims to help readers better utilize their amazing capacity for human intelligence.
I came away feeling like I'd finally found the tools with which to understand both myself and the world around me.     
–
source
Map and Territory Rationality by Eliezer Yudkowsky