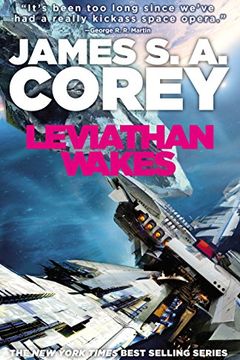 Explore a world where humanity has colonized our solar system, but the stars are still out of reach. Follow Jim Holden, XO of an ice miner, and Detective Miller as they uncover a dangerous secret aboard a derelict ship. Tensions rise between Earth governments, revolutionaries, and corporations as Holden and Miller strive to unravel the mystery and prevent a war that could change the fate of the entire universe.
Explore a unique and captivating world in this bestselling science fiction novel, now available in a deluxe hardcover edition. Set on the harsh desert planet Arrakis, the story follows the young Paul Atreides as he navigates a treacherous political landscape where the only valuable resource is a coveted drug called "spice." As Paul's family is betrayed and destroyed, he embarks on a journey that will lead him to a destiny beyond his wildest dreams. With a stunning blend of adventure, mysticism, and politics, Dune is a triumph of the imagination and a true masterpiece of science fiction.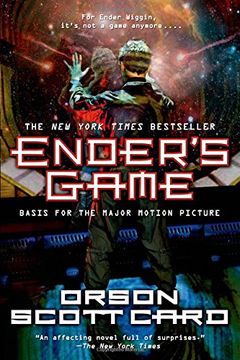 Child prodigy Ender Wiggin has spent his entire life training for one purpose: to save humanity from an impending alien invasion. But the pressure and isolation of Battle School, where he is taught to be a tactical and strategic mastermind, may be taking its toll on him. Can Ender lead Earth's military to victory in a real-life battle against the enemy? This bestselling sci-fi novel is now a major motion picture event, starring Asa Butterfield, Harrison Ford, and Ben Kingsley.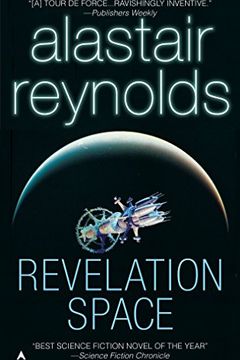 A scientist must solve the mystery of the ancient Amarantin civilization before history repeats itself. With the help of a dangerous alliance, he gets closer to discovering the truth, but a killer is on his tail. Uncovering the reason for their destruction could irreversibly alter the universe and reality itself.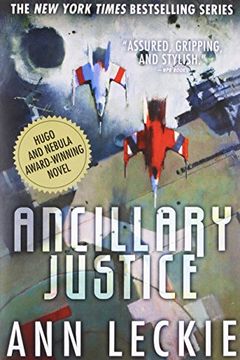 A soldier named Breq, once part of a vast empire, is left with only one human body and a thirst for revenge after an act of treachery. Will she complete her mission on a remote, icy planet?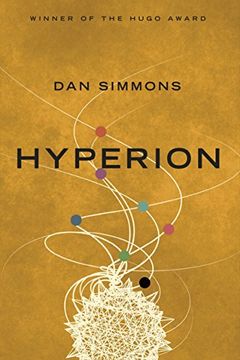 In this science fiction epic, a creature known as the Shrike awaits on the world of Hyperion, beyond the reach of galactic law. Some worship it, others fear it, and some have vowed to destroy it. On the brink of Armageddon, seven pilgrims set out on a final voyage seeking answers to the unsolved riddles of their lives. With each carrying a desperate hope and a terrible secret, one among them may hold the fate of humanity in their hands. This masterwork by the award-winning author of The Hollow Man is a stunning, inventive narrative that transcends space opera into a new kind of poetry. An essential part of any science fiction collection, Hyperion is a tour de force filled with awe, wonder, and excitement.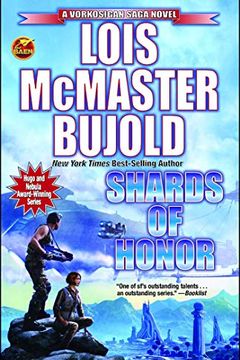 A survey crew led by Cordelia Naismith is attacked by a renegade group from Barrayar. Cordelia is taken prisoner by Aral Vorkosigan, who is the commander of a Barrayan ship taken over by an ambitious and ruthless crew member. Despite numerous challenges, Cordelia and Aral form a deep bond.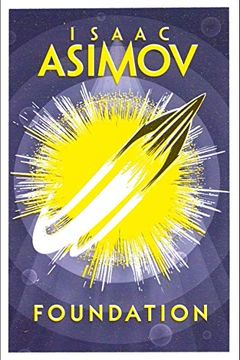 In a dying Galactic Empire, only Hari Seldon can see the dark age ahead. To preserve knowledge and humanity, he gathers the best minds on a bleak planet to create the Foundation. But they are soon at the mercy of corrupt warlords, facing an agonizing choice between submission or destruction.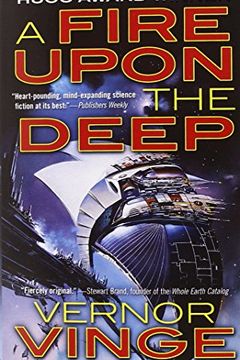 "Explore a universe where a mind's potential is determined by its location in space, from powerful entities in the Transcend to limited minds in the Unthinking Depths. When warring factions unleash an ancient powerful weapon, thousands of worlds are destroyed, and all natural and artificial intelligence is enslaved. Follow a family of scientists taken captive by a harsh alien race and used as pawns in a ruthless power struggle. Can a rescue mission save the children and uncover a secret that may save interstellar civilization? A gripping tale of galactic war on a cosmic scale."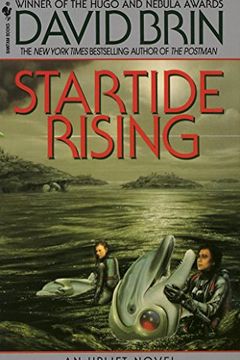 In a future universe, no species can reach sentience without being "uplifted" by a patron race. But who uplifted humankind? Follow the crew of the Terran exploration vessel Streaker as they battle rebellion and a hostile planet to safeguard their discovery of the fate of the Progenitors, the fabled First Race who seeded wisdom throughout the stars. This science fiction classic is sure to thrill and amaze.
The Hitchhiker's Guide to the Galaxy by Douglas Adams
Old Man's War by John Scalzi
The Long Way to a Small, Angry Planet by Becky Chambers
The Forever War by Joe Haldeman
On Basilisk Station by David Weber
Starship Troopers by Robert A. Heinlein
Trading in Danger by Elizabeth Moon
Consider Phlebas by Iain M. Banks
Triplanetary by Edward E. Smith
Pandora's Star by Peter F. Hamilton
Rendezvous with Rama by Arthur C. Clarke
Ninefox Gambit by Yoon Ha Lee
Children of Time by Adrian Tchaikovsky
A Memory Called Empire by Arkady Martine
The Reality Dysfunction by Peter F. Hamilton
An Unkindness Of Ghosts by Rivers Solomon
Cities in Flight by James Blish
The Paradox Men by Charles Harness
The Stars Are Legion by Kameron Hurley
Cordelia's Honor by Lois McMaster Bujold
The Player of Games by Iain M. Banks
ThrawnStar Wars by Timothy Zahn
Barrayar by Lois McMaster Bujold
Judas Unchained by Peter F. Hamilton
Red Rising by Pierce Brown
Illuminae by Amie Kaufman
Excession by Iain M. Banks
House of Suns by Alastair Reynolds
The Fall of Hyperion by Dan Simmons
Use of Weapons by Iain M. Banks
All Systems Red by Martha Wells
Dawn by Octavia E. Butler
Chasm City by Alastair Reynolds
Collapsing Empire by John Scalzi
The Stars My Destination by Alfred Bester
Duel in the Dark by Jay Allan
The Mote in God's Eye by Larry Niven
The Uplift War by David Brin
The Algebraist by Iain M. Banks
The Ship Who Sang - 01881-8 by Anne McCaffrey -
Empire of Silence by Christopher Ruocchio
Vacuum diagrams by Stephen Baxter
The Killing of Worlds by Scott Westerfeld
Gray Lensman by Edward E. Smith
Children of the Lens by Edward E. Smith
Galactic Patrol by Edward E. Smith
The Rise of Skywalker by Rae Carson
Fortune's Pawn by Rachel Bach
The Risen Empire by Scott Westerfeld
First Lensman by Edward E. Smith
Tau Zero by Poul Anderson
To Sleep in a Sea of Stars by Christopher Paolini
A Talent for War by Jack McDevitt
The Last Human by Zack Jordan
Cassastar by Alex J. Cavanaugh
Tiamat's Wrath by James S. A. Corey
Skyward by Brandon Sanderson
The House in the Cerulean Sea by TJ Klune
Nemesis Games by James S. A. Corey
A Civil Campaign by Lois McMaster Bujold
Caliban's War by James S. A. Corey
Surface Detail by Iain M. Banks
The Companions by R. A. Salvatore
A Deepness in the Sky by Vernor Vinge
Mirror Dance by Lois McMaster Bujold
Komarr by Lois McMaster Bujold
Relentless Moon by Mary Robinette Kowal
Honor Among Enemies by David Weber
The Vor Game by Lois McMaster Bujold
THE NEUTRONIUM ALCHEMIST; CONSOLIDATION & CONFLICT. by Peter F. Hamilton by
The Warrior's Apprentice by Lois McMaster Bujold
Echoes of Honor by David Weber
In Enemy Hands by David Weber
Mission of Honor by David Weber
At All Costs by David Weber
The Star Wars Trilogy by George Lucas
Master & Apprentice by Claudia Gray
Persepolis Rising by James S. A. Corey
Fields of Fire by Marko Kloos
The Evolutionary Void by Peter F. Hamilton