Chuck Wendig
Recommended Books
Chuck Wendig is an American author, comic book writer, screenwriter, and blogger. He is best known for his popular online blog Terribleminds, and for his 2015 Star Wars novel Aftermath, which debuted at #4 on The New York Times Best Seller list and #4 on USA Today's best seller list.
Sort by
Latest Recommendations First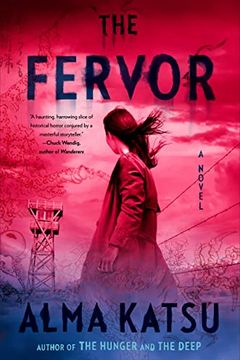 Experience the horrors of the Japanese American internment camps in a new light with this psychological and supernatural twist. Follow mother and daughter, Meiko and Aiko, as they are sent to one of the camps in the West during World War II. When a mysterious disease spreads among the internees, they team up with others to investigate, only to find a demon from Meiko's childhood is afoot. Inspired by Japanese folklore, The Fervor explores the danger of demonization, a mysterious contagion, and the search to stop its spread before it's too late.
One of the best books I read this year -- and it's on sale, so get your eyeballs on it.     
–
source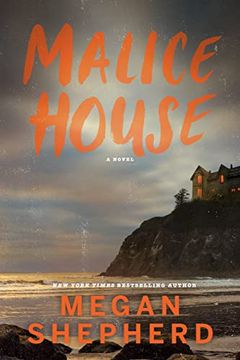 This eerie and captivating book tells the story of aspiring artist Haven Marbury, who discovers her late father's disturbing secret manuscript, Bedtime Stories for Monsters, in his remote seaside house. Haven is compelled to illustrate the interweaving short stories with enigmatic humans and horrific monsters that seem to exist somewhere between this world and the next. As everyone in the nearby town fights for a piece of the manuscript, Haven uncovers dark family secrets that lead her to rewrite everything she ever knew about herself.
(Ooh speaking of books I read recently -- just finished MALICE HOUSE by Megan Shepherd, which has one of those spiraling occulty ghosty house mysteries that just keeps drawing you deeper, good stuff there too.)     
–
source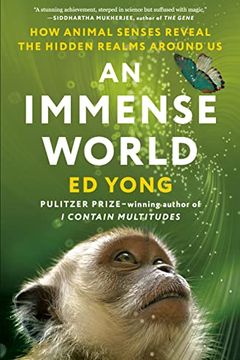 Explore the hidden realms of animal senses in An Immense World, the transformative book by Pulitzer Prize-winning author Ed Yong. Discover how every creature perceives the world differently through sights, sounds, smells, electric and magnetic fields, and more. From tracking magnetic fields to sensing courting bugs, Ed Yong takes us on a grand tour through the amazing sensory abilities of different animals. An Immense World will open your eyes to the extraordinary world around us, beyond the limits of our own senses.
@LindsayLHess Oooh good one. I just read @edyong209 newest -- AN IMMENSE WORLD. An astonishing book that really just dives sensorily into the entire natural realm. Makes you love the world and want to save it. #askwendig     
–
source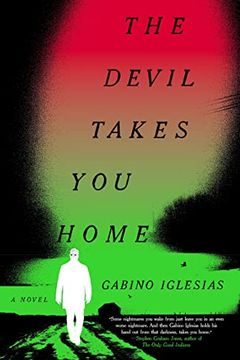 A gripping genre-defying thriller about a father willing to do anything to save his family, including descending into supernatural and real-world violence. Buried in debt, Mario becomes a hitman and takes one final job to hijack a cash shipment. Along with an old friend and a cartel-insider, their hidden motivations are uncovered on a dangerous journey through Texas and beyond. Fans of southern noir and boundary-defying storytelling will find this panoramic odyssey a must-read.
Gratitude is mine too. It's really something special to get to know great writers and people like these. And as a sidenote, lemme tell you, @Gabino_Iglesias is going to cut you down to the bone with DEVIL TAKES YOU HOME. It is a flensing book.     
–
source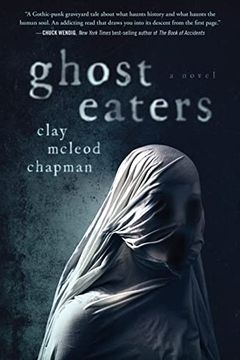 Experience bone-chilling scares and explore ghosts, grief, and god complexes in this Southern horror novel perfect for fans of Riley Sager and Paul Tremblay. When Erin's reckless ex-boyfriend dies from an overdose, she discovers he had access to a drug that allowed him to see the dead. Desperate to ease her guilt, she agrees to a pill-popping "séance" that unlocks a Pandora's box of horrors from her hometown's past. Will Erin be able to shut the door on the supernatural or be consumed by it? Dark and thought-provoking, this is a supernatural page-turner you won't be able to put down.
Enjoyed the heck out of this @claymcleod book. A strange endorsement maybe, but it felt like I was reading a story tangential to the World of Darkness — like, a great WRAITH game or some such. It made me nostalgic for that stuff. Anyway! Be on the lookout.     
–
source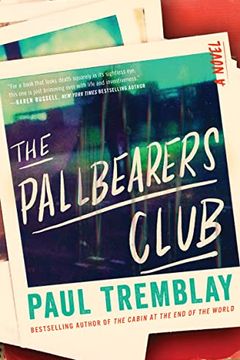 Discover a gripping psychological thriller that explores an unsettling and unforgettable friendship. Follow the story of Art, a high school loner in the late 1980s who starts a club for volunteer pallbearers. When a cool and mysterious girl joins the club, strange and terrifying things start happening. Decades later, Art writes about his experiences in a memoir, but his friend has issues with the manuscript and starts making cuts. Seamlessly blending fiction and memory, this immersive and suspenseful novel is a portrait of a truly disconcerting relationship.
Finished @paulGtremblay's PALLBEARERS CLUB and holy hell, what a read — in many ways a very different book for him, in content and in feel, while also still playing with the themes that play and persist in the work.     
–
source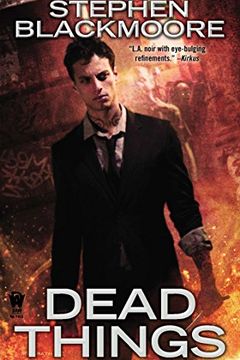 Follow Eric Carter, a necromancer who talks to the dead for a living, as he returns to L.A. after fifteen years to solve his sister's brutal murder. With dangerous gangsters, vengeful ghosts, and even the death deity Santa Muerte on his tail, Carter must find and make his sister's killer pay - if they don't get to him first.
@AmyMK Fave book someone else wrote is hard because there are so so many. Here's one: I love @sblackmoore's DEAD THINGS so much it hurts. Fave of mine? WANDERERS maybe. Or CORMORANT. #AskWendig     
–
source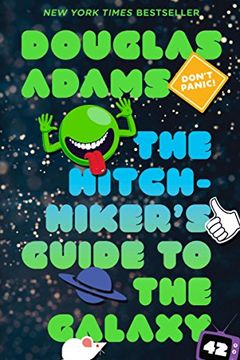 This hilarious sci-fi adventure follows Arthur Dent, a man saved from Earth's destruction by his friend Ford Prefect, a researcher for The Hitchhiker's Guide to the Galaxy. Using advice from the guide ("A towel is about the most massively useful thing an interstellar hitchhiker can have"), they traverse space with eccentric characters like Zaphod Beeblebrox and the depressed robot Marvin. Get ready for a galaxy full of laughs and absurdity.
@MommaJenks I've read the books multiple times myself!     
–
source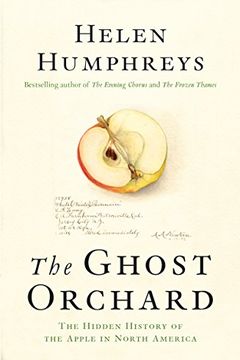 Discover the secret history of the iconic North American fruit, the apple, in this fascinating journey by award-winning author Helen Humphreys. From the apple's journey across the Atlantic to the orchards targeted by white settlers, and the once-17,000 varietals catalogued by the Department of Pomology, Humphreys explores the intricate link between agriculture, settlement, and human relationships. This personal and universal book combines engaging storytelling, historical detail, and deep emotional insight.
@bloodredrache read the book GHOST ORCHARDS     
–
source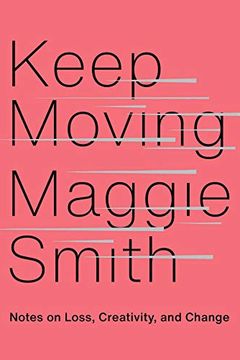 "Keep Moving" is a collection of quotes and essays that encourages readers to embrace life's challenges with courage and resilience. Written by award-winning author Maggie Smith, this book celebrates new beginnings and the beauty found on the other side of loss. Perfect for those seeking inspiration and guidance during difficult times, "Keep Moving" is a must-read for fans of Anne Lamott and Cleo Wade.
This book is wonderful.     
–
source
Survivor Song by Paul Tremblay
Steel Crow Saga by Paul Krueger
The Book of M by Peng Shepherd