Elon Musk
Recommended Books
Elon Reeve Musk is an engineer and technology entrepreneur. He is a citizen of South Africa, Canada, and the United States and is the founder, CEO, and chief engineer/designer of SpaceX; CEO and product architect of Tesla, Inc.; founder of The Boring Company; co-founder of Neuralink; and co-founder and initial co-chairman of OpenAI.
Sort by
Latest Recommendations First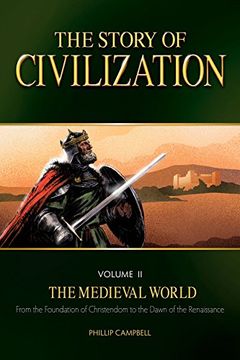 Discover the ancient stories that shaped humanity in this thrilling text book, The Story of Civilization. From the conversion of Emperor Constantine to the wonders of the Medieval world, children will explore the seeds of Christendom being planted and the incredible figures behind it all. Author Phillip Campbell presents history through a faithful prism of the Church, blending his historical expertise with captivating storytelling. Learn about the world from a Catholic perspective with this trusted resource that covers fascinating topics like St. Patrick's kidnapping by pirates and the pope once living in France. Embark on a journey filled with knights, crusaders, castles, and inventions to discover the wonders of world history.
@SirineAti @EvaFoxU The Story of Civilization, especially books 2 & 11     
–
source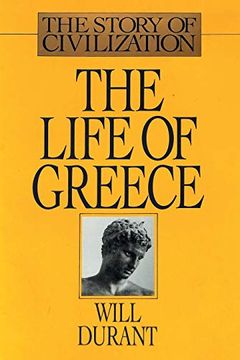 Discover the history of Greek civilization with a Pulitzer Prize-winning classic. This book covers the beginnings of Greek civilization, as well as civilization in the Near East from the Death of Alexander to the Roman Conquest of Greece. Volume II of The Story of Civilization is a must-read for anyone interested in the history of the region.
@sama The Story of Civilization. First book is a little dry, but second book, The Life of Greece, is incredible.     
–
source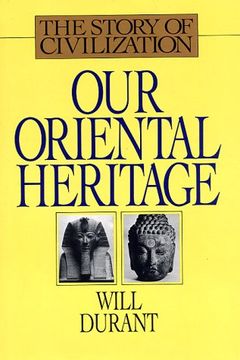 Explore the history of the world, ancient and modern, from the Orient to the Western world, in this comprehensive and acclaimed series. Resulting from four decades of research, the Durants present a broad panorama of hereditary culture through words and images that are easily understood by the layman. The series includes volumes on Egypt, Babylon, Judea, Greece, Rome, the emergence of the modern mind, Louis XIV, Voltaire, Rousseau, and Napoleon. This classic reference is a must-read for anyone interested in world history.
Read The Story of Civilization by Will & Ariel Durant     
–
source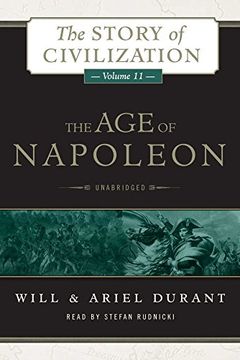 The Age of Napoleon
A History of European Civilization from 1789 to 1815 (The Story of Civilization, Volume 11)
This captivating volume covers the amazing series of events that shifted Europe from the Enlightenment to the age of democracy. Delve into the French Revolution, Napoleon's rise and fall, and the birth of Romanticism and active democracy in this remarkable work by Pulitzer Prize-winning historians Will and Ariel Durant.
The Age of Napoleon by Will & Ariel Durant is an amazing book     
–
source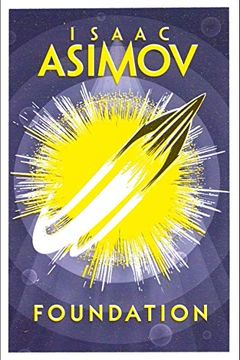 In a dying Galactic Empire, only Hari Seldon can see the dark age ahead. To preserve knowledge and humanity, he gathers the best minds on a bleak planet to create the Foundation. But they are soon at the mercy of corrupt warlords, facing an agonizing choice between submission or destruction.
Worth reading Asimov's Foundation     
–
source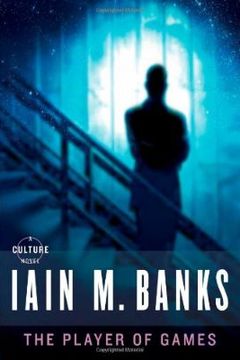 Immerse yourself in an incredible tale of strategy and adventure as a master Game Player named Gurgeh travels to the Empire of Azad to attempt their legendary game. With high stakes and seemingly insurmountable obstacles in his way, Gurgeh discovers a challenge that will test him like nothing before. Don't miss this thrilling journey filled with action, danger, and unexpected twists at every turn.
@flcnhvy @Kristennetten Possibly Excession, but I'd recommend reading Player of Games & Surface Detail first. They're all great.     
–
source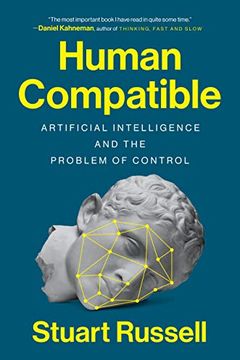 This groundbreaking book by a leading AI researcher explores how we can coexist with increasingly intelligent machines, rather than viewing them as a threat to civilizations. The author outlines the benefits and potential misuse of AI, and suggests that we rethink the design of AI to ensure that machines are inherently uncertain about human preferences, thereby creating provably deferential and beneficial machines. Solve the problem of control over AI and unlock a future of unlimited promise.
Worth reading "Human Compatible" by Stuart Russell (he's great!) about future AI risks & solutions     
–
source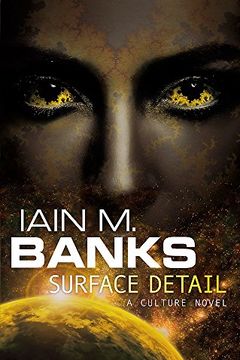 This sci-fi novel takes place in the realm of the Real, where one woman risks everything to gain her freedom from a powerful man. However, her release is just the beginning of a journey that involves a murder, the Culture, and the ultimate battle against death itself.
@FredoDeSmet All of them, especially Surface Detail     
–
source
In this influential work, the author provides a critical analysis of capitalist society in mid-Victorian England through detailed history and economic analysis. Considered the most important work in 20th century social science, the author's writing is often compared to Darwin's impact on biology. This abridged edition includes virtually all of Volume 1, along with key excerpts from Volume 3.
@monongahelaEX @AntVenom Read Das Kapital when I was 14, incl cross-checking English translation of original German. Adam Smith FTW obv. Ironically, future automation will naturally lead to greater equality of consumption. Monopolies are true enemy of people. Competing to serve is good.     
–
source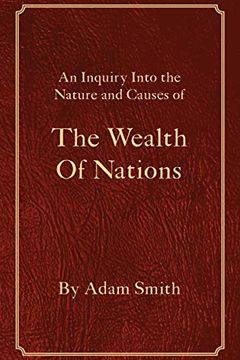 This classic of economics explores the origins of national wealth, covering topics from the division of labor to free markets. Written in the midst of the Industrial Revolution, this book provides timeless insight into the building blocks of economic prosperity.
Adam Smith FTW obv.     
–
source
Chapterhouse by Frank Herbert
Dune Messiah by Frank Herbert
Children of Dune by Frank Herbert
God Emperor of Dune by Frank Herbert
Heretics of Dune by Frank Herbert
The Big Picture by Sean Carroll
Zero to One by Peter Thiel
Superintelligence by Nick Bostrom
Our Final Invention by James Barrat
The Hydrogen Sonata by Iain M. Banks
The Fault in Our Stars by John Green
Screw Business As Usual by Richard Branson
Catherine the Great by Robert K. Massie
Steve Jobs by Walter Isaacson
A Dance with Dragons by George R. R. Martin
A Feast for Crows by George R. R. Martin
Waiting for Godot by Samuel Beckett
Merchants of Doubt by Naomi Oreskes
The Machine Stops by E. M. Forster
The State of the Art by Iain M. Banks
The Lord of the Rings by J. R. R. Tolkien
A Game of Thrones by George R. R. Martin
The Hitchhiker's Guide to the Galaxy by Douglas Adams
Howard Hughes by Donald L. Barlett
Benjamin Franklin by Walter Isaacson
Twelve Against the Gods by William Bolitho
A Storm of Swords by George R. R. Martin
Look to Windward by Iain M. Banks
If the Universe Is Teeming with Aliens ... WHERE IS EVERYBODY? by Stephen Webb
A Clash of Kings by George R. R. Martin
Inversions by Iain M. Banks
Excession by Iain M. Banks
Use of Weapons by Iain M. Banks
Consider Phlebas by Iain M. Banks
Ignition! by John Drury Clark
Iain M Banks Collection Culture Series 9 Books Bundle by Iain M. Banks