Sort by
Latest Recommendations First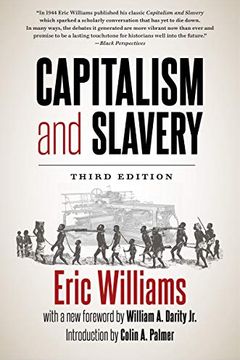 Slavery helped finance the Industrial Revolution in England. Plantation owners, shipbuilders, and merchants connected with the slave trade accumulated vast fortunes that established banks and heavy industry in Europe and expanded the reach of capitalism worldwide.Eric Williams advanced these powerful ideas in Capitalism and Slavery, published in 19...
I aspire to write a concluding chapter as clear and succinct as Eric Williams did for his book, Capitalism and Slavery.     
–
source
My aim is to get you to read a book by Karl Marx called Capital, Volume I, and to read it on Marx's own terms... one of his terms, I can assure you, is that you read, and read carefully. Real learning always entails a struggle to understand the unknown.     
–
source