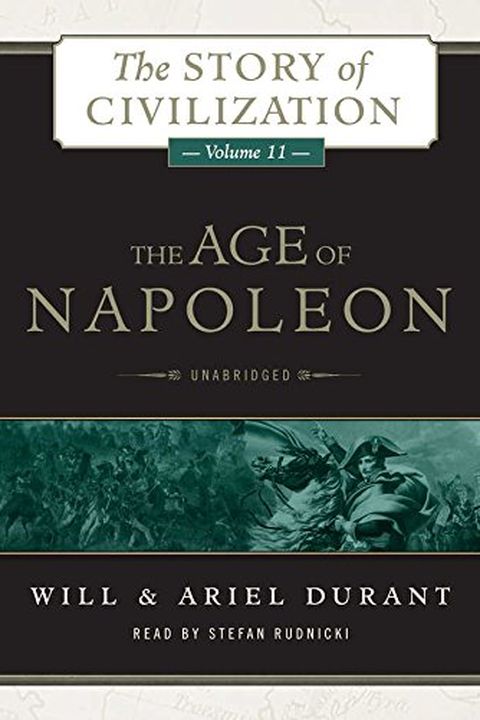 The Age of Napoleon
A History of European Civilization from 1789 to 1815 (The Story of Civilization, Volume 11)
Will Durant
An engrossing volume on European civilization by Pulitzer Prize-winning historians Will and Ariel DurantThe Age of Napoleon, the eleventh and final volume of the Story of Civilization, surveys the amazing chain of events that wrenched Europe out of the Enlightenment and into the age of democracy. In this masterful work, listeners will encounter the...
Publish Date
1975-01-01T00:00:00.000Z
1975-01-01T00:00:00.000Z
Recommendations
The Age of Napoleon by Will & Ariel Durant is an amazing book     
–
source
Larry's favorite history book, which he had read several times.     
–
source