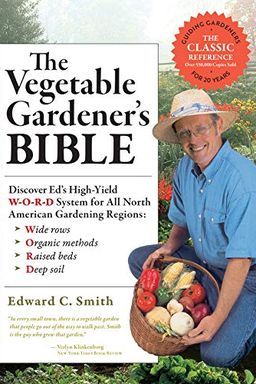 Transform your vegetable garden with the innovative gardening system found in this must-read book. Learn about the four principles that make up the W.O.R.D. system, and cultivate deep, nourishing soil that leads to fewer pests, healthier plants, and delicious vegetables. Written in an informative and fun tone, this book is perfect for beginners and seasoned gardeners alike. Discover why this is the last word in vegetable gardening.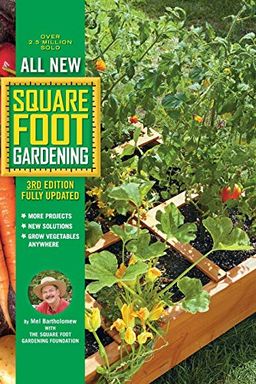 Revolutionize your gardening experience with the fully updated edition of All New Square Foot Gardening. Developed by Mel Bartholomew, this revolutionary new way to garden has helped millions of home gardeners grow more fresh produce in less space and with less work. With over 150 new photos and illustrations, this new edition makes it even easier to achieve nearly-foolproof results in virtually any situation: 100% of the produce; 20% of the water; 5% of the work. Perfect for experienced Square-Foot-Gardeners or beginners, this updated edition includes new information on adding trellises, archways, and automatic watering systems, creative configurations and shapes, and even Square Foot Gardening in dense urban areas with little or no yard. Don't wait another season to try Mel's brilliant approach to gardening!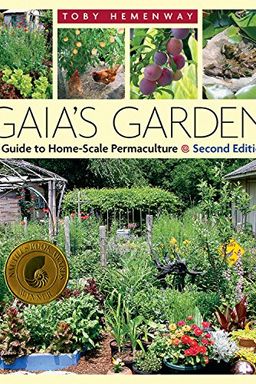 Gaia's Garden introduces readers to the concept of ecological gardening and the permaculture approach, which emphasizes working with nature to create beautiful, abundant, and forgiving gardens. This revised and expanded second edition includes tips for urban and suburban growers and emphasizes that even small yards can be turned into thriving ecosystems that provide habitat for beneficial insects and animals, retain water, and yield seasonal fruits and other foods. With basic permaculture principles, readers can reduce maintenance work on their lawn and garden while creating a more diverse, natural, and productive outdoor space.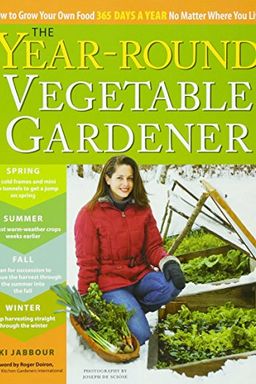 Discover the secrets to year-round vegetable gardening with this insightful book. Drawing on years of experience in Nova Scotia, the author shares simple techniques to harvest fresh produce even in the coldest months. Learn about selecting the best varieties for each season, succession planting, and building inexpensive structures to protect your crops. With this guide, you can enjoy a thriving garden all year long no matter where you live.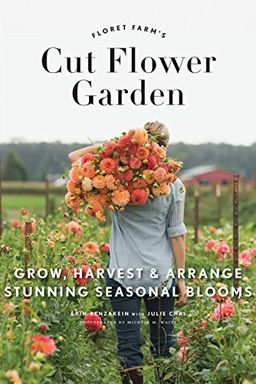 Learn how to grow, harvest, and arrange stunning blooms with this gardening guide from florist farmer Erin Benzakein. Discover tips for growing in any space and climate, and create lavish garlands, centerpieces, and romantic floral designs for every season. Featuring irresistible photos of Benzakein's internationally renowned Floret Flower Farm, this book is a must-have for gardening lovers and makes the perfect gift for any occasion.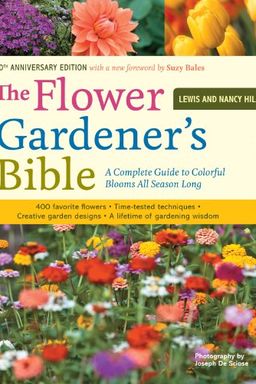 Learn everything you need to know about flower gardening with the ultimate guidebook. Lewis and Nancy Hill provide expert advice on site selection, garden design, soil enhancement, plant selection and maintenance, and pest control. Create the most beautiful flower garden imaginable with this comprehensive guide.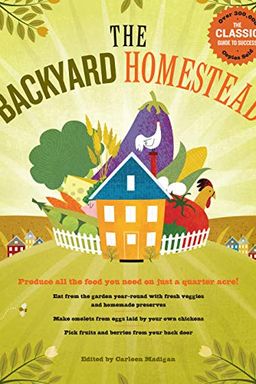 Transform your backyard into a sustainable homestead with this comprehensive guide that covers everything from cultivating a harvest of grains and veggies, to raising livestock for your dairy, meat, and egg needs. You'll also learn the ins and outs of beekeeping and preserving your harvest with easy-to-follow instructions on canning, drying, and pickling. With this book, you'll never have to rely on store-bought produce again. Check out the entire series for additional homesteading knowledge.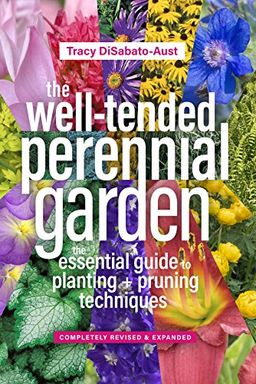 Get expert guidance on planning, planting, and maintaining your perennial garden with this practical and thorough guide. Learn essential practices such as deadheading, pinching, and thinning, plus get specific growing information for various species and cultivars. Discover on-trend garden design advice, a monthly planting and maintenance schedule, and tips for gardening with native plants and for wildlife. Whether you're a seasoned gardener or new to the hobby, The Well-Tended Perennial Garden will be your go-to resource for a beautiful and healthy garden.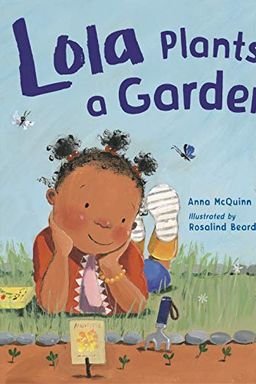 Join Lola on her gardening adventure as she plants a garden full of beautiful flowers with her mom. Inspired by poetry and fueled by her love of books, Lola and her mom learn about gardening, choose their flowers, and patiently wait for them to grow. While waiting, Lola creates her own flower book and eventually has a garden full of sunflowers to share with all of her friends. This beloved character's curiosity and love of books is infectious, and Rosalind Beardshaw's gorgeous illustrations bring Lola and her garden to life.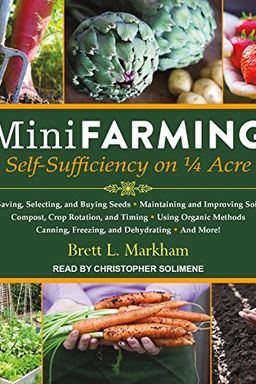 Learn how to produce 85% of your family's food on just a quarter acre with Mini Farming. This holistic approach to small-area farming can earn you $10,000 in annual profit while requiring less than half the time of a regular job. Don't worry if you're new to farming or gardening, this book covers everything you need to know about raising backyard chickens, establishing raised beds, soil fertility practices, and more. Keep costs down and production high with detailed photographs, tables, diagrams, and illustrations. Achieve self-sufficiency with Mini Farming.
Roots, Shoots, Buckets & Boots by Sharon Lovejoy
Field Guide to Urban Gardening by Kevin Espiritu
Rodale's Basic Organic Gardening by Deborah L. Martin
The Organic Gardener's Handbook of Natural Pest and Disease Control by Fern Marshall Bradley
The Little Gardener by Jan Gerardi
Four-Season Harvest by Eliot Coleman
Epic Tomatoes by Craig Lehoullier
The Complete Gardener by Monty Don
Carrots Love Tomatoes by Louise Riotte
Rodale's Ultimate Encyclopedia of Organic Gardening by Deborah L. Martin
Homegrown Herbs by Tammi Hartung
Good Bug Bad Bug by Jessica Walliser
The Tiny Seed by Eric Carle
We Are the Gardeners by Joanna Gaines
The Market Gardener by Severine von Tscharner Fleming
Planting a Rainbow by Lois Ehlert
The Winter Harvest Handbook by Eliot Coleman
Veg in One Bed by Huw Richards
[The Week-By-Week Vegetable Gardening Handbook by Ron Kujawski
How Plants Work by Linda Chalker-Scott
Flower Garden by Eve Bunting
From Seed to Plant by Gail Gibbons
Vertical Gardening by Derek Fell
The Vegetables We Eat by Gail Gibbons
The Education Of A Gardener by Russell Page
The Curious Garden by Peter Brown
The New Organic Grower by Eliot Coleman
Teaming with Microbes by Jeff Lowenfels
The Carrot Seed by Ruth Krauss
Fermented Vegetables by Christopher Shockey
A Seed Is Sleepy by Dianna Aston
Seed to Seed by Suzanne Ashworth
Up in the Garden and Down in the Dirt by Kate Messner
Raised Bed Gardening for Beginners by Tammy Wylie
Cool Flowers by Lisa Mason Ziegler
RHS Gardening Through The Year by
The Flower Farmer by Lynn Byczynski
Muncha! Muncha! Muncha! by Candace Fleming
The Complete Houseplant Survival Manual by Aa
The Cook's Herb Garden by
The Fruit Gardener's Bible by Lewis Hill
The Monarch by Kylee Baumle
The Complete Compost Gardening Guide by Deborah L. Martin
Lasagna Gardening by Patricia Lanza
WELL TEMPERED GARDEN by Christopher Lloyd
Green Thoughts by Eleanor Perenyi
Container Gardening Complete by Jessica Walliser
Weedless Gardening by Lee Reich
Let It Rot! by Stu Campbell
Growing Vegetable Soup by Lois Ehlert
And Then It's Spring by Julie Fogliano
Jack's Garden by Henry Cole
The Encyclopedia of Country Living by Carla Emery
Eating the Alphabet by Lois Ehlert
Growing Vegetables West of the Cascades by Steve Solomon
The Resilient Gardener by Carol Deppe
The Beekeeper's Bible by Richard Jones
Western Garden Book by Kathleen Brenzel
Worms Eat My Garbage, 35th Anniversary Edition by Mary Appelhof
The Resilient Farm and Homestead by Ben Falk
The Backyard Homestead Guide to Raising Farm Animals by Gail Damerow
The Vegetable Gardener's Container Bible by Edward C. Smith
McGee & Stuckey's Bountiful Container by Maggie Stuckey
Derek Jarman's Garden by Derek Jarman
Down the Garden Path by Beverley Nichols
The Ugly Vegetables by Grace Lin
Grow Great Grub by Gayla Trail
American Horticultural Society Encyclopedia of Plants and Flowers by Christopher Brickell
Garden Way's Joy of Gardening by Dick Raymond
How to Grow More Vegetables, Eighth Edition by John Jeavons
Planting in a Post-Wild World by Thomas Rainer
Vegetables Love Flowers by Lisa Mason Ziegler
Garden Insects of North America by Whitney Cranshaw
Perennial Vegetables by Eric Toensmeier
The Timber Press Guide to Vegetable Gardening in the Pacific Northwest by Lorene Edwards Forkner
No Dig Organic Home & Garden by Charles Dowding
How to Grow Your Own Food by Angela S. Judd
Oh Say Can You Seed? by Bonnie Worth
The Layered Garden by David L. Culp
Breed Your Own Vegetable Varieties by Carol Deppe
The Gardener's Year by Karel Capek
The Ruth Stout No-Work Garden Book by Ruth Stout
Compost Stew by Mary McKenna Siddals
Niki Jabbour's Veggie Garden Remix by Niki Jabbour
Gardening When It Counts by Steve Solomon
Your Backyard Herb Garden by Miranda Smith
Edible Landscaping with a Permaculture Twist by Michael Judd
The Bee-Friendly Garden by Kate Frey