Sort by
Latest Recommendations First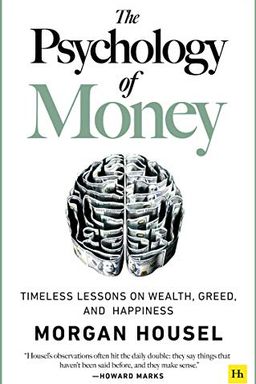 Explore the fascinating and often perplexing world of money and personal finance with this insightful read. Award-winning author Morgan Housel takes readers on a journey through 19 engaging short stories that delve into the psychological factors influencing our financial decisions. In The Psychology of Money, you'll learn how to navigate the intersection of ego, personal history, marketing, and odd incentives that can make managing money a challenge. Gain a better understanding of how behavior impacts financial outcomes and how to make informed decisions about investing, business ventures, and other financial matters. Whether you're a seasoned financial professional or just starting out, this book offers valuable insights that can help you make sense of one of life's most important topics.
6/ The Psychology of Money by @morganhousel This year began with a booming economy, and is ending in recession. If you're looking to navigate the unpredictable nature of the global economy as an individual who hopes to plan (and be secure) for the future, this book is great.     
–
source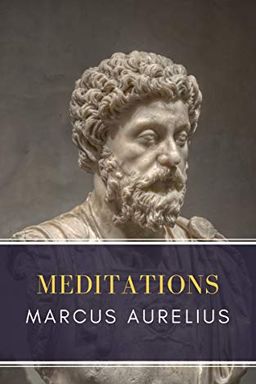 Explore the wisdom of a great Stoic philosopher with this pocket-sized classic. Part of the Macmillan Collector's Library, this beautifully-crafted edition features personal reflections by Marcus Aurelius on how to live virtuously in an unpredictable world. Translated by A. S. L. Farquharson and with an introduction by John Sellars, this book showcases the clarity of writing and uprightness that made Aurelius one of Stoicism's finest advocates. Discover his aphorisms on keeping a calm and rational mind even in the face of life's vicissitudes.
The private thoughts of the most powerful man in the world, admonishing himself on how to be better, more just, more immune to temptation, wiser.     
–
source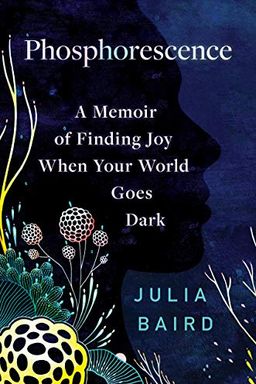 This inspiring memoir delves into what helps us survive during tough times. After experiencing heartbreak and cancer, the author reflects on what makes us bloom in darkness. She explores the natural phenomenon of phosphorescence, which allows creatures to give off light in the darkness, and how it can apply to our lives. Through candid personal experiences and interviews with experts, the author offers insights on embracing awe, nature, spirituality, and other habits to light up our lives, even in the darkest times.
3/ Phosphorescence: A Memoir of Finding Joy When Your World Goes Dark by @bairdjulia This is a powerful, inspiring book about resilience and powering through. I found myself marking dozens of pages in this one and just continually smiling throughout.     
–
source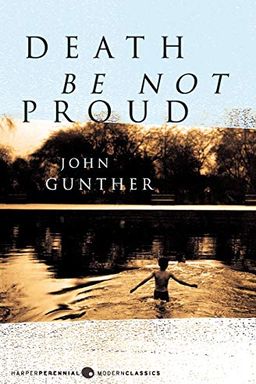 Discover the inspiring story of a young boy's unrelenting strength in the face of terminal illness. Told from a father's perspective, this memoir details the bravery, intelligence, and kindness of a seventeen-year-old boy who faced his illness with remarkable courage and humor. A captivating testament to the immeasurable power of the human spirit.
2/ Death Be Not Proud by John Gunther This book is deeply moving and profound. It's written in 1949 by the famous journalist John Gunther about the death of his genius son Johnny at 17 from a brain tumor.     
–
source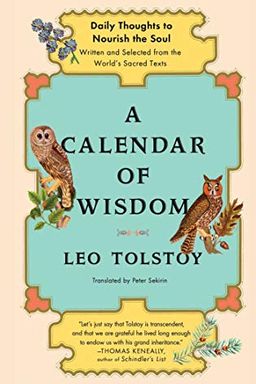 A Calendar of Wisdom
Daily Thoughts to Nourish the Soul, Written and Selected from the World's Sacred Texts
Discover a timeless gem with A Calendar of Wisdom. Tolstoy's most important contribution to humanity is finally available in English, offering a day-by-day guide to living a life worth living. Widely read in prerevolutionary Russia, banned under Communism, and recently rediscovered, this profound work will never stop teaching us what truly matters in this world.
1/ A Calendar of Wisdom by Leo Tolstoy "Daily study," Tolstoy wrote, is "necessary for all people." Tolstoy dreamed of creating a book with "a wise thought for every day of the year, from the greatest philosophers of all times and all people."     
–
source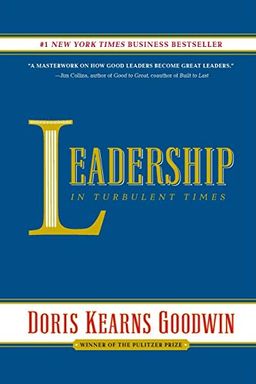 Explore the nature of leadership and the qualities that make a great leader through the lens of four of America's most iconic presidents: Abraham Lincoln, Theodore Roosevelt, Franklin D. Roosevelt, and Lyndon B. Johnson. In this insightful book, Goodwin examines the factors that contribute to leadership, including ambition, adversity, and morality. By delving into these presidents' personal and professional journeys, she shows how they overcame obstacles and used their talents to make a positive impact on history. Discover the secrets of effective leadership and be inspired by the stories of these legendary figures.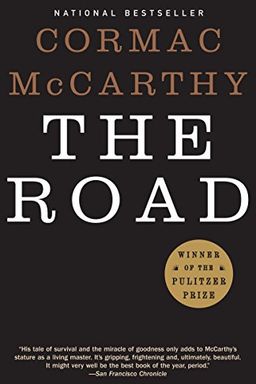 In a desolate, post-apocalyptic America, a father and son trek towards an unknown West Coast in a desperate attempt to survive. Armed only with a pistol, scavenged supplies, and each other, they encounter danger and uncertainty at every turn. The Road is a heart-wrenching story of love and endurance in the face of catastrophic destruction. Cormac McCarthy's vivid prose paints a stark portrait of humanity's best and worst qualities.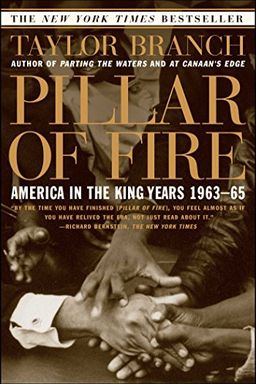 Discover the zenith of America's Civil Rights movement with this epic trilogy by Pulitzer Prize-winning author Taylor Branch. In the second volume, "Pillar of Fire," Branch showcases the movement at its height, capturing the climactic struggles as they take over the national stage. A must-read account of a pivotal moment in American history.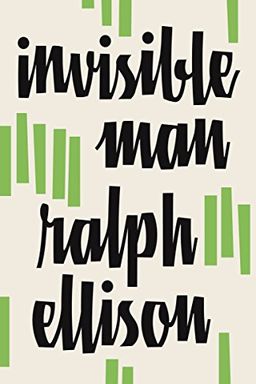 This groundbreaking novel tells the journey of an unnamed protagonist navigating through the racial divide, shedding light on the effects of bigotry on both victim and perpetrator. With a voice that captures the full range of the American language, the story takes us from the Deep South to Harlem, throwing our own reality into harsh relief. Suspenseful and sardonic, Invisible Man is an audacious and dazzling masterpiece that redefines American literature.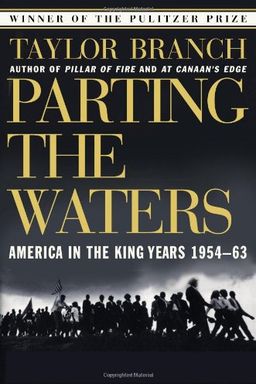 "Parting the Waters" by Taylor Branch is a masterful account of Martin Luther King Jr.'s rise to greatness during the American Civil Rights Movement. The book weaves together a vivid tapestry of America, depicting the fiery political baptism of King, the Kennedy brothers' struggles for justice, and the private conflicts that shaped history. With stunning courage and compelling storytelling, Branch illuminates the deals, maneuvers, betrayals, and rivalries that led to boycotts, sit-ins, freedom rides, and even murder. This epic chronicle captures one of the nation's most crucial passages and is destined to endure for generations.
The Great Gatsby by F. Scott Fitzgerald
My Bondage and My Freedom by Frederick Douglass by Frederick Douglass
The Second Mountain by David Brooks
Keep Going by Austin Kleon
The Library Book by Susan Orlean
Fight Club by Chuck Palahniuk
Plutarch's Lives by Plutarch
The Woman's Hour by Elaine Weiss
The Truth by Neil Strauss
The Autobiography of Malcolm X by Malcolm X
How Adam Smith Can Change Your Life by Russ Roberts
The Power of No by James Altucher
Lives of the Artists by Giorgio Vasari
Essentialism by Greg McKeown
Average Is Over by Tyler Cowen
The Fish That Ate the Whale by Rich Cohen
The Tiger by John Vaillant
How to Live by Sarah Bakewell
The Score Takes Care of Itself by Bill Walsh
A New Pair Of Glasses by Chuck C
The Moral Sayings Of Publius Syrus by Publius Syrus
Selected Epigrams by Martial
President Lincoln by William Lee Miller
The Black Swan by Nassim Nicholas Taleb
Mistakes Were Made by Carol Tavris
The 4-Hour Workweek by Timothy Ferriss
The Strategy Paradox by Michael E. Raynor
Founders at Work by Jessica Livingston
The River of Doubt by Candice Millard
Lincoln's Melancholy by Joshua Wolf Shenk
Man's Search for Meaning by Viktor E. Frankl
Epic of Gilgamesh by Morris Jastrow
The 33 Strategies of War by Robert Greene
Hamlet by William Shakespeare
Memoirs of Hadrian by Marguerite Yourcenar
Status Anxiety by Alain de Botton
Blue Ocean Strategy by W. Chan Kim
The Book of Five Rings by Miyamoto Musashi
Ender's Game by Orson Scott Card
Letters from a Stoic by Lucius Annaeus Seneca
Shadow Divers by Robert Kurson
Letters From a Self-made Merchant to his Son by George Horace Lorimer
The Prince by Niccolò Machiavelli
The War of Art by Steven Pressfield
Lincoln's Virtues by William Lee Miller
My Bondage and My Freedom by Frederick Douglass
What Makes Sammy Run? by Budd Schulberg
The Rise of Theodore Roosevelt by Edmund Morris
Xenophon's Cyrus the Great by Xenophon
Plutarch's Lives, Volume 2 by Plutarch
The 48 Laws of Power by Robert Greene
Eleanor Roosevelt by Blanche Wiesen Cook
Lone Star by T. R. Fehrenbach
Ulysses S. Grant by Brooks D. Simpson
Up from Slavery by Booker T. Washington
The Apprenticeship of Duddy Kravitz by Mordecai Richler
Personal Memoirs of Ulysses S. Grant by Ulysses S. Grant
Endurance by Alfred Lansing
Sixteen Satires by Juvenal
Sex on the Brain by Deborah Blum
The Moviegoer by Walker Percy
Totto-Chan by Tetsuko Kuroyanagi
The Harder They Fall by Budd Schulberg
Bird by Bird by Anne Lamott
The Moral Animal by Robert Wright
Philosophy as a Way of Life by Pierre Hadot
Civil War Stories by Ambrose Bierce
Sherman by B. H. Liddell Hart
Eleanor Roosevelt, Vol. 1 by Blanche Wiesen Cook
Montaigne by Michel de Montaigne
Blood Meridian by Cormac McCarthy
Edison - A Biography by Matthew Josephson
Candide by Francois Voltaire
Letters to His Son on the Art of Becoming a Man of the World and a Gentleman by The Earl of Chesterfield
Reveille for Radicals by Saul Alinsky
Rules for Radicals by Saul D. Alinsky
The Book of Five Rings by Miyamoto Musashi
The Makers of Rome by Plutarch
American Caesar by William Manchester
The Power Broker by Robert A. Caro
Essays and Aphorisms by Arthur Schopenhauer
History of the Peloponnesian War by Thucydides
Fishing for fun--and to wash your soul by Herbert Hoover
Asylum by William Seabrook
The Great Gatsby by F. Scott Fitzgerald