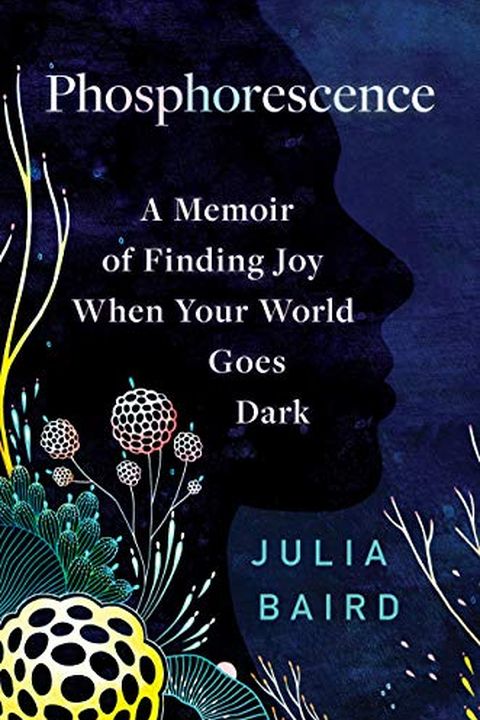 Phosphorescence
A Memoir of Finding Joy When Your World Goes Dark
Julia Baird
This inspiring memoir delves into what helps us survive during tough times. After experiencing heartbreak and cancer, the author reflects on what makes us bloom in darkness. She explores the natural phenomenon of phosphorescence, which allows creatures to give off light in the darkness, and how it can apply to our lives. Through candid personal experiences and interviews with experts, the author offers insights on embracing awe, nature, spirituality, and other habits to light up our lives, even in the darkest times.
Publish Date
2020-03-23T00:00:00.000Z
2020-03-23T00:00:00.000Z
Recommendations
This book is beautiful. It is absolutely my kind of book. A book of tough hope. A light in the dark. A thing of beauty. Phosphorescence itself. @bairdjulia has been to the tough edges and gives us light. She writes like a dream. Life, nature, hope. You should treat yourself.     
–
source
3/ Phosphorescence: A Memoir of Finding Joy When Your World Goes Dark by @bairdjulia This is a powerful, inspiring book about resilience and powering through. I found myself marking dozens of pages in this one and just continually smiling throughout.     
–
source
Today's #gratitude: 👩‍🦲 the re-emergence of my formidable cowlick, standing straight up because hair is so short 📚 the luminous book PHOSPHORESCENCE by @bairdjulia --highly recommended to any suffering chronic illness, loss, or grief 🖍 starting my new Amy Cesari coloring book     
–
source