Best Books on American History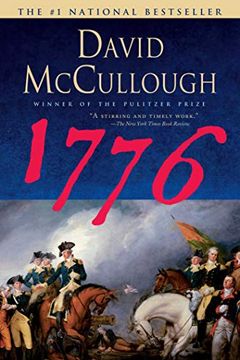 Join General George Washington and his army on their intense journey towards American independence. In this powerful account, David McCullough captures the stories of Americans from all walks of life who fought for their noble ideals as well as the British commander and his disciplined redcoats. With extraordinary narrative, 1776 tells the story of two young American patriots, Nathaniel Green and Henry Knox, and the inexperienced but steadfast Washington, who had never before led an army in battle. Based on extensive research, this landmark work in American history is not to be missed.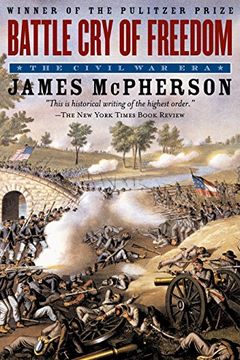 This riveting history of the Civil War dives into the political, social, and military events that led up to the war and the battles, personalities, and politics that shaped it. With fresh interpretations and insights, the author challenges old myths and sheds light on new ones. The book touches on topics such as the Dred Scott decision, the Lincoln-Douglas debates, John Brown's raid on Harper's Ferry, and the North's eventual adoption of a policy of emancipation. Through this fast-paced narrative, readers will gain a deep understanding of this transformative period in American history.
Explore a fascinating and surprising world with this groundbreaking work of science, history, and archaeology. Charles C. Mann challenges the widely-held belief that pre-Columbian Americans lived sparsely in a wilderness. Instead, he reveals that they molded and influenced the land around them in incredible ways, from creating advanced cities to engineering corn in a specialized process. Enrich your understanding of the Americas before 1492 with this transformative read.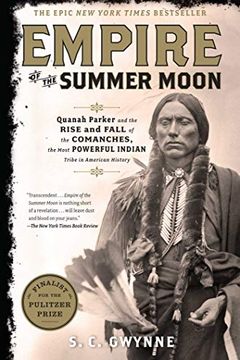 Empire of the Summer Moon
Quanah Parker and the Rise and Fall of the Comanches, the Most Powerful Indian Tribe in American History
A gripping and meticulously researched historical account of the 40-year battle between the all-powerful Comanche Indians and white settlers for control of the American West. Spanning Spanish colonialism, the Civil War, and the destruction of the buffalo herds, this fascinating narrative centers on Quanah, the greatest Comanche chief of them all, and his pioneer mother Cynthia Ann Parker, who was kidnapped at age 9 and grew to love her Comanche captors. S. C. Gwynne's Empire of the Summer Moon is a thrilling epic that offers a historical feast for anyone interested in the origins of the United States.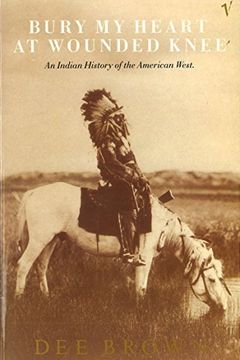 Explore the devastating history of the American Indian's systematic destruction in Bury My Heart at Wounded Knee. This classic bestseller, hailed as "Impossible to put down," is an eloquent and fully documented account of the battles, massacres, and broken treaties that left the Indigenous people defeated and demoralized. Through personal accounts and council records, Dee Brown masterfully tells the story of the Dakota, Ute, Sioux, Cheyenne, and other tribes in their own words, changing our vision of how the West was really won. With an incisive new preface, this 30th-anniversary edition is a must-read for those seeking a unique and disturbing narrative of American history.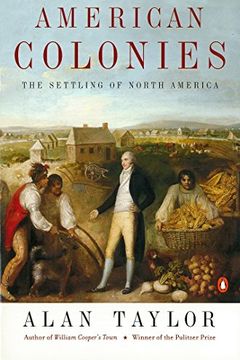 Explore the rich and complex history of the American continent and its surroundings, from the earliest Siberian migrations 15,000 years ago to the formation of contemporary North America in the 1800s. American Colonies sheds light on the diverse and often overlooked perspectives of Spanish, French, Native, Russian, and English societies as they competed for control and influence over the continent and its neighboring areas. Don't miss out on this compelling and illuminating story of human migration and society.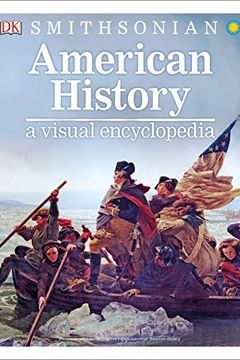 Discover the key moments that shaped American history in this extensive encyclopedia for children. From the Battle of Yorktown to the Wild West legends, the book covers everything from the first Native Americans to present-day events. With more than 750 photographs and paintings, extensive maps and charts, and state-specific information, American History: A Visual Encyclopedia is the ultimate tool for exploring the history of the United States. Perfect for both homework help and fascinating leisure reading.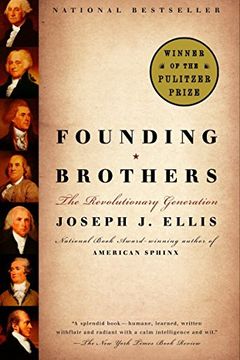 This book explores the intertwined lives of America's founding fathers, including John Adams, Benjamin Franklin, Alexander Hamilton, Thomas Jefferson, James Madison, and George Washington. Author Joseph J. Ellis focuses on six key moments that shaped the nation, from Hamilton and Burr's deadly duel to Adams and Jefferson's final correspondence. With lively storytelling and a focus on personal character over institutional structure, Founding Brothers illustrates the unpredictable forces that have shaped American politics then and now.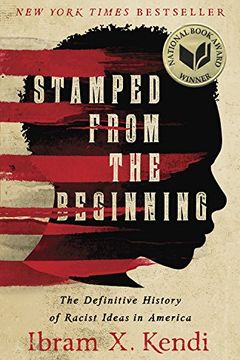 This history book explores the creation, spread, and deep-rooted nature of racist ideas in American society. The author, Ibram X. Kendi, argues that racism is still a prevalent issue in America and traces its history through the lives of five major American intellectuals. Kendi explains that racist ideas were created to justify discriminatory policies and ultimately perpetuate racial inequities. Despite the heavy subject matter, Kendi offers hope by providing tools to identify and combat racist thinking. This book won the 2016 National Book Award for Nonfiction and was named one of the Best Books of the Year by multiple publications.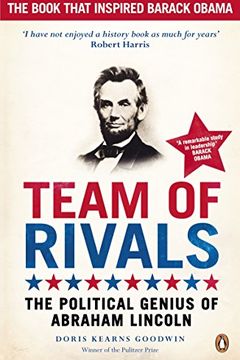 Discover the inspiring leadership techniques of one of America's greatest presidents with this bestselling and award-winning book. Team of Rivals is a thrilling narrative history that shows how Abraham Lincoln saved America by appointing his fiercest rival to key cabinet positions. This book was so impactful that it inspired Barack Obama during his presidency. Doris Kearns Goodwin, one of the most acclaimed non-fiction authors, presents a compelling portrait of Lincoln as a virtuosic politician and managerial genius.
American Nations by Colin Woodard
No Ordinary Time by Doris Kearns Goodwin
The Guns of August by Barbara W. Tuchman
The Bully Pulpit by Doris Kearns Goodwin
Undaunted Courage by Stephen Ambrose
The Amazing Adventures of Kavalier & Clay by Michael Chabon
A People's History of the United States by Howard Zinn
The Worst Hard Time by Timothy Egan
John Adams by David McCullough
Trail of Tears by John Ehle
A Patriot's History of the United States by Larry Schweikart
The Radicalism of the American Revolution by Gordon S. Wood
Grant by Jean Edward Smith
This Republic of Suffering by Drew Gilpin Faust
AP United States History by Eugene V. Resnick M.A.
Cracking the AP U.S. History Exam 2020, Premium Edition by The Princeton Review
Advanced Placement United States History, 2020 Edition by John J Newman
Runaway Slaves by John Hope Franklin
Lies My Teacher Told Me by James W. Loewen
The Story of American Freedom by Eric Foner
Seizing Destiny by Richard Kluger
When Stars Are Scattered by Victoria Jamieson
Rocket Men by Robert Kurson
These Truths by Jill Lepore
How to Hide an Empire by Daniel Immerwahr
The Warmth of Other Suns by Isabel Wilkerson
Lonesome Dove by Larry McMurtry
With the Old Breed by E. B. Sledge
The Jakarta Method by Vincent Bevins
Other Words for Home by Jasmine Warga
Parting the Waters by Taylor Branch
The Civil War by Shelby Foote
Band of Brothers by Stephen E. Ambrose
They Called Us Enemy by George Takei
An Indigenous Peoples' History of the United States by Roxanne Dunbar-Ortiz
The Looming Tower by Lawrence Wright
Before We Were Yours by Lisa Wingate
Master Of The Senate by Robert A. Caro
A Man on the Moon by Andrew Chaikin
The Little House by Laura Ingalls Wilder
Little Leaders by Vashti Harrison
Little Legends by Vashti Harrison
Candle in the Darkness by Lynn Austin
The Killer Angels by Michael Shaara
Kindred by Octavia E. Butler
The Best and the Brightest by David Halberstam
She Persisted by Chelsea Clinton
Gone With the Wind by Margaret Mitchell
In the Kingdom of Ice by Hampton Sides
A Tree Grows In Brooklyn by Betty Smith
An Army at Dawn by Rick Atkinson
The Great Bridge by David McCullough
A World Undone by G. J. Meyer
Fried Green Tomatoes at the Whistle Stop Cafe by Fannie Flagg
The Fifties by David Halberstam
Dances With Wolves by Michael Blake
A Stillness at Appomattox by Bruce Catton
The Island at the Center of the World by Russell Shorto
Who Was Ruth Bader Ginsburg? by Patricia Brennan Brennan Demuth, Who HQ Who HQ
Rise to Rebellion by Jeff Shaara
Crazy Horse and Custer by Stephen E. Ambrose
The Forever War by Dexter Filkins
What Hath God Wrought by Daniel Walker Howe
The Underground Abductor by Nathan Hale
Maps by Aleksandra Mizielinska
One Dead Spy by Nathan Hale
The American Spirit by David McCullough
Rad American Women A-Z by Kate Schatz
My Name Is Resolute by Nancy E. Turner
I Survived the American Revolution, 1776 by Lauren Tarshis
Leadership by Doris Kearns Goodwin
The Accidental President by A. J. Baime
The Path to Power by Robert A. Caro
Devil in the Grove by Gilbert King
The Passage of Power by Robert A. Caro
Unfreedom of the Press by Mark R. Levin
A Bright Shining Lie by Neil Sheehan
All the Shah's Men by Stephen Kinzer
We Were Soldiers Once...And Young by Harold G. Moore
Indianapolis by Lynn Vincent
Slavery by Another Name by Douglas A. Blackmon
The Rise and Fall of American Growth by Robert J. Gordon
Hellhound on His Trail by Hampton Sides