Sort by
Latest Recommendations First
Eva Holland's Nerve is a gripping exploration of the science of fear and the universal human experience of confronting it. After her mother's sudden death, Holland dives headfirst into studying fear and uses herself as a test subject by facing her deepest anxieties. She investigates the latest research and meets with experts who are developing a drug to erase traumatic memories. A mix of Mary Roach and Cheryl Strayed, Nerve delves into the emotions that define us as human beings and asks the question: can we cure our deepest fears?
I really enjoyed the book, for what that's worth. Read an advance version and thoroughly enjoyed.     
–
source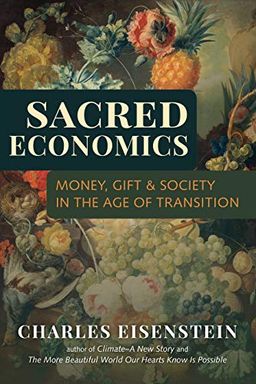 Explore the history of money and its effects on our world with Sacred Economics. From ancient gift economies to modern capitalism, this book reveals how the money system has caused competition, scarcity, and destroyed community. Learn about avant-garde concepts like negative-interest currencies and gift economies as author Charles Eisenstein considers the personal dimensions of transitioning to a more connected and sustainable way of life. Discover a vision that is radical yet commonsense and relevant to the crises of our civilization. Sacred Economics is published by EVOLVER EDITIONS, an imprint that promotes a new counterculture focused on realizing humanity's visionary potential.
Totally changed the way I looked at economics.     
–
source
Explore American history from the perspective of the people who shaped it, in this groundbreaking book. A People's History of the United States throws out the official narrative and focuses on the struggles and triumphs of everyday Americans, including women, factory workers, African-Americans, Native Americans, and immigrant laborers. From the fight for fair wages to the battle for women's rights, this book explores the grassroots movements that shaped our country. With lively prose and scholarly research, this classic bestseller is a must-read for anyone who wants to truly understand America's past and future.
Totally changed the way I look at politics.     
–
source