Daniel W. Drezner
Recommended Books
Daniel W. Drezner is an American professor of international politics at The Fletcher School of Law and Diplomacy at Tufts University, an author, a blogger, and a commentator. He is also a nonresident senior fellow at the Project on International Order and Strategy at the Brookings Institution.
Sort by
Latest Recommendations First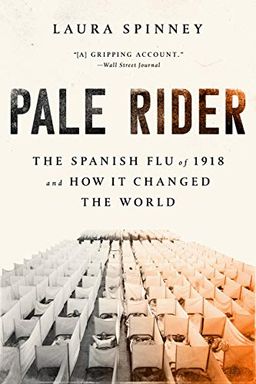 Pale Rider
The Spanish Flu of 1918 and How It Changed the World
Explore the forgotten tragedy of the Spanish flu pandemic in Pale Rider. With up to one hundred million deaths globally, it was one of the greatest disasters of all time - yet it remains only a footnote to World War I. Laura Spinney recounts the evolution of the virus through firsthand accounts, revealing how it both tested humanity's vulnerability and showed off its ingenuity. Drawing on research in multiple disciplines, Pale Rider paints a vivid picture of how this catastrophe transformed the decades to come.
@AndrewMLeber @profmusgrave @BeijingPalmer That's a great book (I'm pretty sure it's cited in the IO piece).     
–
source
Young readers will love this classic tale of furry old Grover as he begs them not to turn the page, all to avoid the monster at the end of the book. But, what if the monster is Grover himself? A favorite among generations, this interactive Little Golden Book is now available in a larger format for even more lap-time fun.
@Perrid13 There is no such thing as reading this book too many times. I remember my parents reading it to me and I loved reading it to my kids (it helps that I could do a passable Grover voice).     
–
source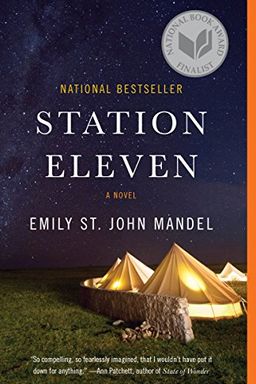 Experience a post-apocalyptic world where a devastating flu pandemic has destroyed civilization as we know it. Follow Kirsten Raymonde, a member of The Traveling Symphony - a small troupe of actors and musicians dedicated to keeping the remnants of art and humanity alive. But when they come across a violent prophet threatening their existence, they must fight for survival. With a unique timeline that jumps between life before and after the pandemic, uncover the twist of fate that connects them all in this National Book Award and PEN/Faulkner Award finalist.
Also, if you're looking for a post-apocalyptic book that is weirdly optimistic about humanity and don't love science fiction, I suggest Emily St. John Mandel's "Station Eleven."     
–
source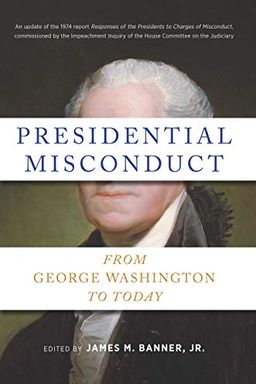 A team of presidential historians, led by James M. Banner Jr., compiled the 1974 report commissioned by the House Judiciary Committee in the midst of Nixon's impeachment. This new edition goes beyond Watergate, covering misconduct charges against every US president from George Washington to Barack Obama. From rigging elections to scandals involving advisors, learn how past presidents have responded to charges of wrongdoing and judge for yourself how the actions of today's administration stack up against historical context.
Some book recommendations before I go on vacation next week. cc: @KevinMKruse, @MicahZenko, @speechboy71.     
–
source
Discover an American masterpiece of evil, greed, and dark obsession in this suspenseful novel from the creator of Hannibal Lecter and The Silence of the Lambs. Ruthless men have long sought 25 million dollars in cartel gold hidden beneath a Miami Beach mansion, and they are closing in. Cari Mora, a beautiful and skilled caretaker, is caught in the middle of their dangerous hunt. But with surprising talent and an unwavering will to survive, Cari is more than just a vulnerable victim. Prepare to be terrified by the monsters that lurk between male desire and female survival.
Some book recommendations before I go on vacation next week. cc: @KevinMKruse, @MicahZenko, @speechboy71.     
–
source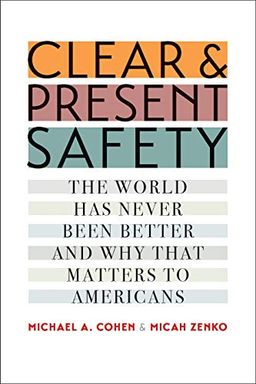 Discover how national security fear-mongering has been used to distract Americans from real issues affecting their lives. In this eye-opening account, the authors challenge commonly-held beliefs about terrorism and the world's greatest threats. Instead, they argue for more focus on serious national security challenges at home such as gun violence, income inequality, inadequate healthcare and schooling. Learn why policymakers and journalists have misrepresented global threats and why we should focus on promoting cooperation and development.
Some book recommendations before I go on vacation next week. cc: @KevinMKruse, @MicahZenko, @speechboy71.     
–
source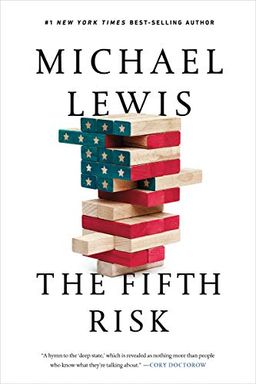 This book uncovers the chaos that ensues when the transition team for President Trump fails to show up at the US Department of Energy to learn about their new roles. Michael Lewis' gripping narrative exposes the dangerous consequences of a government under attack by uninformed leaders who show disregard for the critical services that keep our society safe. From ensuring food and medication safety to tracking down black-market uranium, Lewis masterfully paints a vivid picture of the fallout when those in control lack understanding of the government's inner workings.
There is no better author to make the federal bureaucracy an exciting read.     
–
source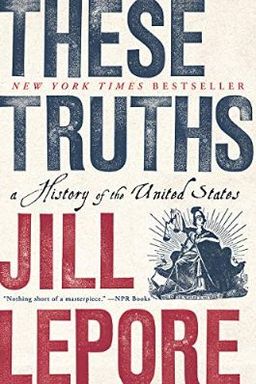 Explore the American past through a new lens with this groundbreaking history book. Renowned author Jill Lepore places truth itself at the heart of the nation's story, examining its three founding ideas of political equality, natural rights, and sovereignty of the people. But has America lived up to these truths? Lepore takes a deep dive into the state of politics, slavery, inequality, and technology. Engaging and thought-provoking, this book will forever alter your understanding of American history.
If a genie granted me some wishes, one of them would be to write as cleanly and carefully as Jill Lepore. This is the general history of the United States that you both want and need. Lepore is your dream tour guide to navigate the shining moments and the worst warts of this country's past. Buy and read this book.     
–
source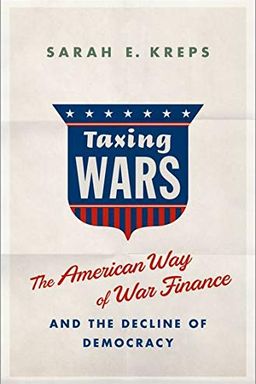 Taxing Wars
The American Way of War Finance and the Decline of Democracy
This book asks a crucial question: why have the wars in Afghanistan and Iraq lasted longer than any other in US history? The answer lies in two key factors that have allowed these conflicts to continue almost unnoticed for years. Firstly, advancements in military technology have lessened the apparent burden of war on American citizens. Secondly, the ways in which the US pays for its wars have changed, eroding accountability and contributing to the phenomenon of perpetual war. This book traces the history of how America has paid for its wars, from war taxes to contemporary borrowing, and argues that the latter undermines the basis for democratic restraint in wartime.
One can argue that the shift from conscripted to volunteer militaries has reduced the reluctance among the citizens who know they will never have to fight. Kreps tackles the treasure part of this equation, and reaches some sobering conclusions.     
–
source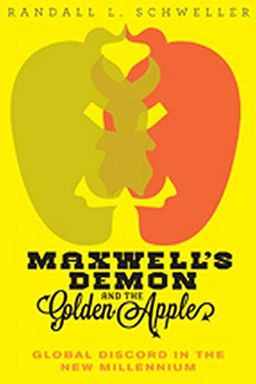 Explore the uncertain future of international politics in the twenty-first century with this thought-provoking assessment. Schweller correlates our reliance on technology and distracted lives with a fragmenting world order, using the Greek myth of the Golden Apple of Discord and the concept of entropy. Discover startling insights as he weaves together his theories of global disorder with issues on the world stage, and even references board games and the app "Angry Birds." A must-read for leaders and educators in international relations.
@thoatley There's Randy Schweller's book.     
–
source
Wars of Law by Tanisha M. Fazal
The Happiness Curve by Jonathan Rauch
War on Peace by Ronan Farrow