Sort by
Latest Recommendations First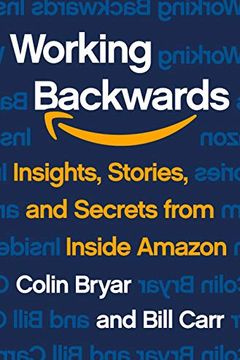 One of the very best management books of recent times:     
–
source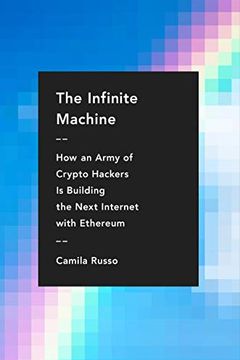 Yes, this is the story of Vitalik Buterin and Ethereum. Very useful, and I am glad there is now a good book on this topic     
–
source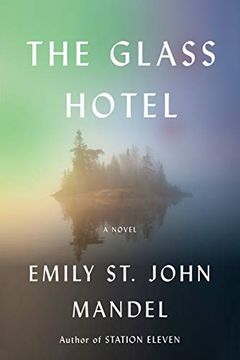 I am a big fan of Emily St. John Mandel's novels Station Eleven (about a pandemic, by the way, I promise you that is a coincidence), and the new forthcoming The Glass Hotel.     
–
source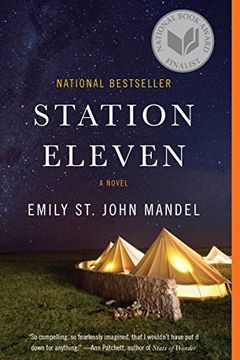 I am a big fan of Emily St. John Mandel's novels Station Eleven (about a pandemic, by the way, I promise you that is a coincidence), and the new forthcoming The Glass Hotel.     
–
source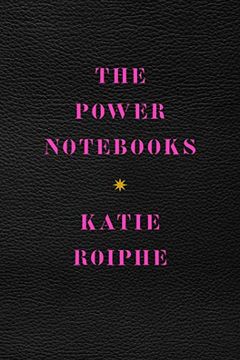 Power, sex, dating, and romance, but surprisingly substantive. Much of it is written in paragraph-long segments, and willing to be politically incorrect. "Rebecca West: "Since men don't love us nearly as much as we love them that leaves them a lot more spare vitality to be wonderful with.     
–
source
Probably the best history of the company we're are going to get, at least for the earlier years of the company. Even the jabs at the company seem perfunctory, for the most part this is quite objective as a treatment.     
–
source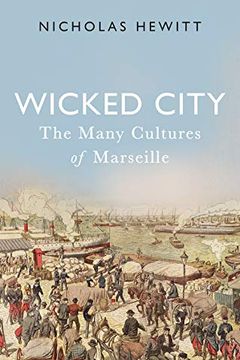 Marseille is a thoroughly ambiguous place. France's second city and its major sea-port, its impact on the national imagination is unparalleled. Yet it is also a frontier city, arguably capital of the Mediterranean, and with a traditionally suspect allegiance to the French nation. This apartness, and the city's long and rich history as home to migra...
Every city should have a good book about it, and now Marseille does. I would say you have to already know the city, however, to appreciate this one.     
–
source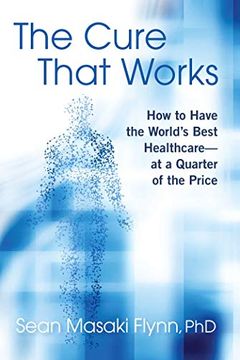 What's the Most Important Fact About the Heathcare Crisis? That We Already Know the Cure!  Whole Foods Markets, the State of Indiana, and innovators around the world have used forgotten American ideas to slash healthcare costs by 75 percent while simultaneously delivering true universal access, coverage for preexisting conditions, and an ironclad s...
A look at how to translate ideas from Singapore's health care system into the United States. It overreaches, but still a useful overview and analysis.     
–
source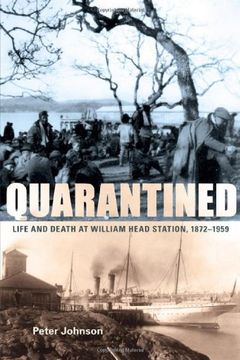 Quarantined
Life and Death at William Head Station, 1872-1959
Winner (third place), 2014 BC Historical Federation Lieutenant-Governor's Medal for Historical WritingVancouver Island in the late nineteenth century was a major port of entry for people from all walks of life. But for many, the sense of hope that had sustained them through rough sea voyages came to an abrupt halt as soon as they reached land. Quar...
British Columbia had a quarantine station that late, and this is its story. Leprosy, smallpox, and meningitis are a few of the drivers of the narrative. It continues to startle me how much pandemics and quarantines are a kind of lost history, though they are extremely prominent in 19th century fiction.     
–
source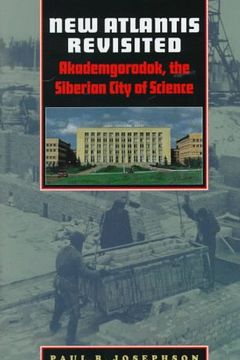 In 1958 construction began on Akademgorodok, a scientific utopian community modeled after Francis Bacon's vision of a "New Atlantis." The city, carved out of a Siberian forest, 2,500 miles east of Moscow, was formed by Soviet scientists with the full support of Nikita Khrushchev. They believed that their rational science, liberated from ideological...
Imagine the Soviets trying to build a "city of science," and meeting problem after problem. Yet "Marchuk acknowledged that in a number of fields researchers had contributed to…the speeding up of scientific technological progress. The physicists built synchroton radiation sources with broad applications; the biologists tacked plant and animal husbandry with vigor; the mathematicians, computer specialists, and economists were engaged in modeling and management systems.     
–
source
The Origins of You by Jay Belsky
Very Important People by Ashley Mears
Free to Move by Ilya Somin
The Industrialists by Jennifer A. Delton
The Idealist by Samuel Zipp
The American Dream Is Not Dead by Michael R. Strain
The Decadent Society by Ross Douthat
Conviction Machine by Harvey Silverglate
Golden Gates by Conor Dougherty
Sunnis and Shi'a by Laurence Louër
The Age of Entitlement by Christopher Caldwell
Fully Grown by Dietrich Vollrath
Booze Control by Professor David Nutt
Leonhard Euler by Ronald S. Calinger
Social Democratic Capitalism by Lane Kenworthy
A Treatise on Northern Ireland, Volume I by Brendan O'Leary
A Treatise on Northern Ireland, Volume II by Brendan O'Leary
A Treatise on Northern Ireland, Volume III by Brendan O'Leary
The Senkaku Paradox by Michael E. O'Hanlon
The Wizard and the Prophet by Charles Mann
The Revolt of The Public and the Crisis of Authority in the New Millennium by Martin Gurri
Generation Priced Out by Randy Shaw
Against the Grain by James C. Scott
The Qur'an and the Bible by Gabriel Said Reynolds
Cognitive Gadgets by Cecilia Heyes
The Ideas Industry by Daniel Drezner
Confessions of a Sociopath by M. E. Thomas
Cognitive Surplus by Clay Shirky
Wikinomics by Don Tapscott
Here Comes Everybody by Clay Shirky
Everything Is Miscellaneous by David Weinberger
The Book of Disquiet by Fernando Pessoa
Individualism and Economic Order by F. A. Hayek