Brian Armstrong
Recommended Books
Brian Armstrong is the chief executive of Coinbase, the largest cryptocurrency exchange in the U.S. Armstrong co-founded Coinbase, which is based in San Francisco, in 2012. Coinbase raised $300 million in October 2018 in a financing round led by Tiger Global that valued the company at $8 billion.
Sort by
Latest Recommendations First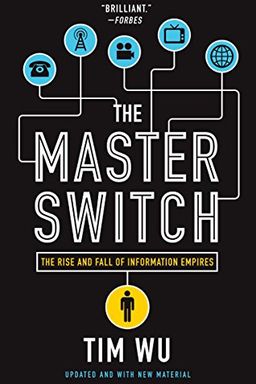 Explore the history of the American information industry and discover how each new medium became dominated by monopolies and cartels. From the telephone to radio to film, each industry was once open and chaotic, inhabited by entrepreneurs and utopians. But will the same fate befall the Internet? In "The Master Switch," Tim Wu examines the strategic maneuvers of today's information giants, Apple, Google, and an eerily resurgent AT&T. He warns that a battle royale for the Internet's future is brewing, and this is one war we dare not tune out.
I do agree that all networks tend toward centralization over time. Great book on this     
–
source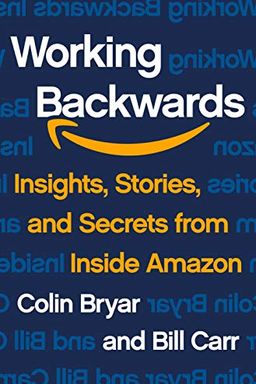 "Working Backwards" is a guidebook written by two former Amazon executives that reveals insider secrets to the company's culture, leadership, and best practices. With extensive experience at Amazon, the authors share how the company's principles and practices are applied at all levels and how they have led to scalability and adaptability. This practical guidebook also provides ground-level practices that ensure success, with real-life anecdotes of the authors' personal and professional experiences. Discover the secrets behind Amazon's global success in "Working Backwards."
Enjoyed this book, worth reading! Working Backwards: Insights, Stories, and Secrets from Inside Amazon     
–
source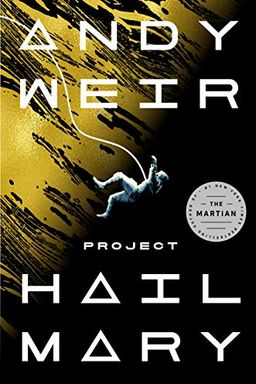 A lone survivor is awakened on a desperate mission to save humanity and the earth from extinction. But there's a catch: he can't remember his name, his assignment, or even how to complete it. Armed with only his wits and an unexpected ally, he embarks on an interstellar journey to conquer an impossible task. Part scientific mystery, part dazzling adventure, Project Hail Mary is a survival tale that rivals The Martian while exploring uncharted territories of space.
Best sci fi book i've read in a long long time. Has lots of real science/engineering in it. Incredible read.     
–
source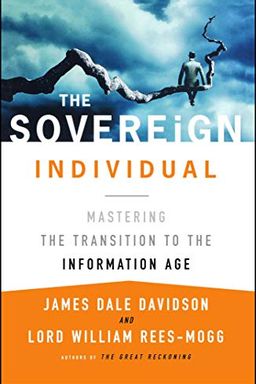 Learn how to adapt financially to the next phase of Western civilization with The Sovereign Individual. Renowned investment advisors James Dale Davidson and Lord William Rees-Mogg provide strategies for navigating the radical changes in human history as we move into the next century. The book explores the shift from an industrial to an information-based society and the potential for prosperity and renewal in the face of disaster. This insightful read replaces false hopes and fictions with new understanding and clarified values.
Took a fresh read of Sovereign Individual - was really ahead of it's time, a lot of original thinking (some really out there stuff too)     
–
source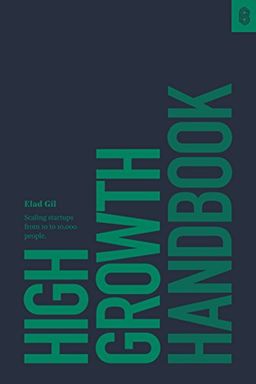 Learn how to turn your startup into a unicorn from well-known technology executive and angel investor Elad Gil. In his book, High Growth Handbook, Gil has codified a repeatable playbook that covers key topics such as managing your board, recruiting an executive team, and late stage funding rounds. The book also includes interviews with some of the biggest names in Silicon Valley, like Reid Hoffman and Marc Andreessen. This guide offers crystal clear guidance for navigating complex challenges and has been called a "trenchant guide" by Reid Hoffman. If you want to learn from an experienced operator in the Valley, pick up a copy of High Growth Handbook.
The author's advice has been key for Coinbase as we go through hypergrowth, from hiring executives to improving M&A.     
–
source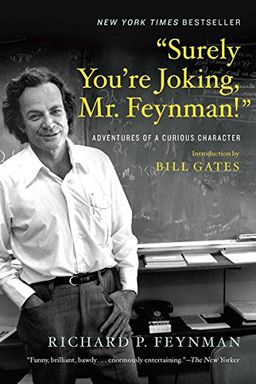 Join the outrageous adventures of a Nobel Prize-winning physicist in this New York Times bestseller. In his own unmistakable voice, he recounts trading ideas on atomic physics with Einstein and Bohr, cracking uncrackable safes guarding nuclear secrets, and even painting a naked female toreador. Feynman's life is an eccentric mix of high intelligence, curiosity, and chutzpah that is not to be missed.
A way to have a happy life. Remain curious and enjoy the journey.     
–
source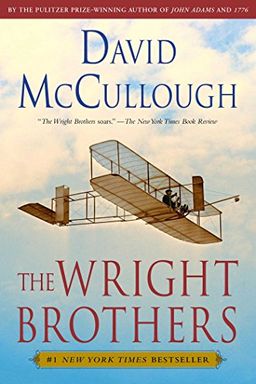 Discover the gripping tale of two bicycle mechanics who forever changed the world by teaching it how to fly. Fueled by exceptional courage, determination, and curiosity, the Wright brothers risked their lives to take to the air and overcome every obstacle that stood in their way. Master historian David McCullough offers an enjoyable and fast-paced read that captures the marvel of what the Wrights accomplished, drawing on extensive family papers to paint a portrait of the brothers and their indispensable sister, Katharine. This is essential reading, a timeless story of heroic proportions that soars with uncommon empathy and fluency.
A worthwhile read for all builders.     
–
source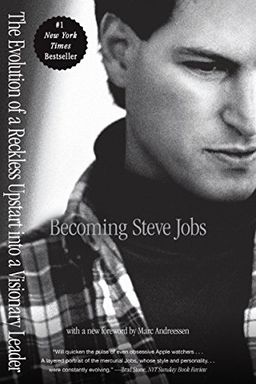 Discover the evolution of Steve Jobs as a visionary CEO, manager, and father through the bestselling biography now available in paperback. Learn how Jobs developed an unparalleled sense of what consumers wanted, and how his years launching NeXT and revitalizing Pixar taught him crucial skills that would lead to his triumphant return to Apple. With a new foreword by Marc Andreessen and new afterword by the authors.
A biography of the famous Apple CEO. I read the Walter Isaacson biography last year, but found this one slightly better.     
–
source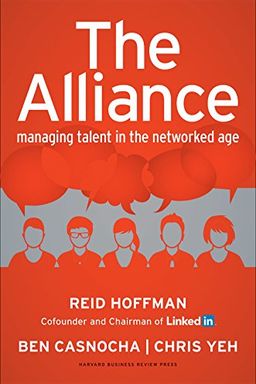 The Alliance introduces a new loyalty pact between employers and employees that is both realistic and mutually beneficial. Coauthored by the founder of LinkedIn, this guide gives managers and executives the tools they need to recruit, manage, and retain entrepreneurial individuals who thrive in a fast-changing world. By putting this new alliance at the heart of your talent management strategy, you'll bring back trust and transform your company for the future.
I found the central concept to be pretty helpful, and it changed how we approach a few things at Coinbase.     
–
source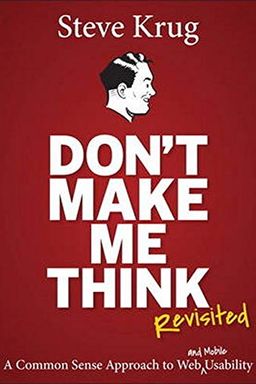 Discover the timeless principles of intuitive navigation and information design with this classic guide, relied on by over 400,000 web designers and developers since its first publication in 2000. In this 3rd edition, Steve Krug offers fresh perspective, updated examples, and a new chapter on mobile usability, while retaining the short, profusely illustrated, and fun to read style that has made this book a must-read for anyone working on websites. Whether you're a veteran or a newcomer, this book will show you why it's essential for web designers and developers alike.
A framework to simulate how customers experience your product, especially the moments of confusion.     
–
source
The God Delusion by Richard Dawkins
The Singularity Is Near by Ray Kurzweil
The Female Brain by Louann Brizendine
Sperm Wars by Robin Baker
Hackers & Painters by Paul Graham
The Inmates Are Running the Asylum by Alan Cooper
Good To Great by Jim Collins
How to Talk So Kids Will Listen & Listen So Kids Will Talk by Adele Faber
High Output Management by Andrew S. Grove
The 22 Immutable Laws of Marketing by Al Ries
When I Say No, I Feel Guilty by Manuel J. Smith
The 15 Commitments of Conscious Leadership by Jim Dethmer