Sergey Brin
Recommended Books
Sergey Brin is an American computer scientist and Internet entrepreneur. Together with Larry Page, he co-founded Google. Brin was the president of Google's parent company Alphabet Inc, until stepping down from the role on December 3, 2019
Sort by
Latest Recommendations First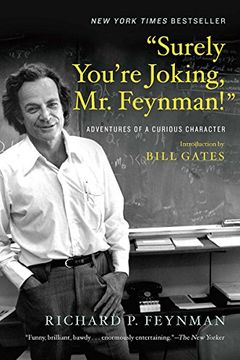 Join the outrageous adventures of a Nobel Prize-winning physicist in this New York Times bestseller. In his own unmistakable voice, he recounts trading ideas on atomic physics with Einstein and Bohr, cracking uncrackable safes guarding nuclear secrets, and even painting a naked female toreador. Feynman's life is an eccentric mix of high intelligence, curiosity, and chutzpah that is not to be missed.
I remember really enjoying Feynman's books. He had several autobiographical books, and I read them. It seemed like a very great life he led. Aside from making really big contributions in his own field, he was pretty broad-minded. I remember he had an excerpt where he was explaining how he really wanted to be a Leonardo, an artist and a scientist. I found that pretty inspiring. I think that leads to having a fulfilling life     
–
source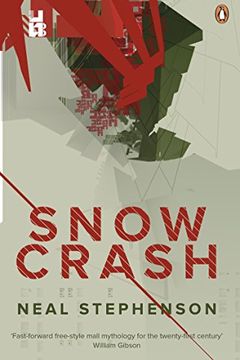 Step into the Metaverse, a cyberspace where anything goes. Snow Crash has hit the market - a cyberdrug and computer virus that infects the user behind the avatar. Follow Hiro, a freelance hacker and the Metaverse's top swordfighter, and Y.T., a mouthy teenage girl, as they navigate a reality altered by Snow Crash. With themes spanning linguistics, religion, computer science, politics, philosophy, cryptography, and even pizza delivery, this fast-paced adventure is a glimpse into the not-too-distant future.
Within the computer field, there are classical books I still find impressive, like Snow Crash by Neal Stephenson. That was really ten years ahead of its time. It kind of anticipated what's going to happen, and I find that really interesting     
–
source