Sort by
Latest Recommendations First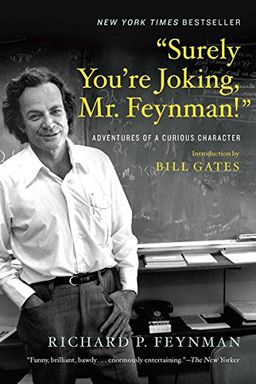 Join the outrageous adventures of a Nobel Prize-winning physicist in this New York Times bestseller. In his own unmistakable voice, he recounts trading ideas on atomic physics with Einstein and Bohr, cracking uncrackable safes guarding nuclear secrets, and even painting a naked female toreador. Feynman's life is an eccentric mix of high intelligence, curiosity, and chutzpah that is not to be missed.
Q: What book have you recommended the most to friends and family? P.A.: The book I've recommended most is Surely You're Joking, Mr. Feynman by Richard P. Feynman.     
–
source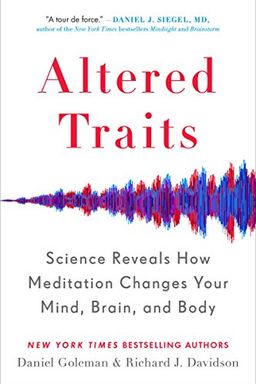 Altered Traits
Science Reveals How Meditation Changes Your Mind, Brain, and Body
Discover the truth about what meditation can really do for us with this groundbreaking book. Authors Daniel Goleman and Richard Davidson delve into the latest cutting-edge research to show us that the real benefits of meditation are lasting personality traits, not just pleasant mental states. They reveal the crucial ingredients for smart practice and how to get the most out of the practice with targeted feedback from a master teacher and a more spacious view of the self. With the latest data from Davidson's lab, this exciting and compelling book has the power to change us at the deepest level.
There's a great book out there called Altered Traits, which I read this year.     
–
source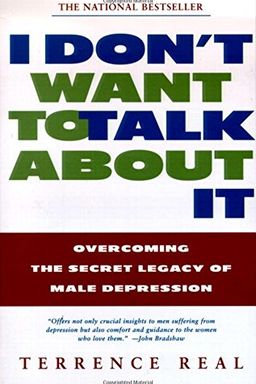 This book by Terrence Real sheds light on the silent epidemic of depression in men. Real explains how men often hide their condition to avoid appearing "un-manly". He argues that seemingly typical male behaviors such as workaholism, alcoholism, and abusive behavior are actually attempts to escape depression. Real offers a groundbreaking pathway out of darkness by uncovering pain, healing, and restoring relationships. This book mixes penetrating analysis with real-life tales of the author's patients and his own experience with depression.
There is now a new book that is my most gifted book. And this book is called I Don't Want To Talk About It, by Terrence Real.     
–
source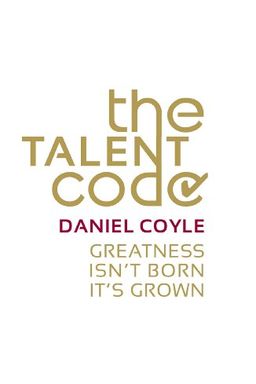 This book explores the idea that talent is not fixed at birth, but can be developed and honed through certain approaches to learning. The author draws on cutting-edge research and examples from music schools and tennis academies to show how the wiring of our brains can be transformed. Learn why some teaching methods are more effective than others, and how we can all achieve our full potential if we train our brains in the right way.
Q: Is there a book that you've read more than once? P.A.: Many, but the books I've read the most are: Surely You're Joking, Mr. Feynman, The Transformed Cell, The Talent Code, One Bullet Away and Mistakes Were Made.     
–
source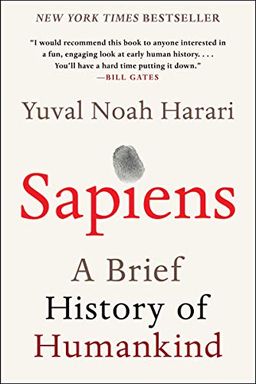 Sapiens
A Brief History of Humankind
Discover the story of human history, from the first humans to walk the earth to today's modern society. Explore how we came to believe in gods, nations, and human rights, and how our societies were shaped by the Cognitive, Agricultural, and Scientific Revolutions. Sapiens covers it all, using insights from biology, anthropology, paleontology, and economics to challenge our beliefs about what it means to be human. Are we happier now than we were before? Can we change our behavior and influence the future? Dr. Yuval Noah Harari's provocative and wide-ranging book will challenge the way you think about our species and our place in the world.
Q: Are there any books you haven't mentioned that you feel would make your reading list? P.A.: I would also include the following books: The Emperor of All Maladies, Where Men Win Glory, The President's Club, The Most Important Thing, Sapiens, The Hard Thing About Hard Things, 10 Percent Happier, The Rommel Papers, King of the World, The Corner and Good Calories, Bad Calories.     
–
source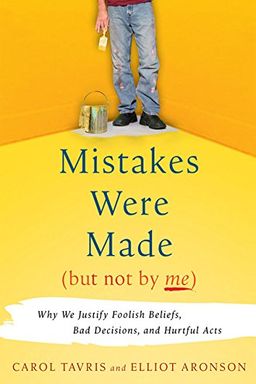 Discover the fascinating reasons why people always find ways to avoid taking responsibility for their mistakes in Mistakes Were Made. Esteemed social psychologists Carol Tavris and Elliot Aronson dive into the human brain's penchant for self-justification and how it leads to harmful fictions that absolve us of wrongdoing. Drawing from years of research and using energized prose, the authors explain the dangers of self-deception and how to overcome it.
Mistakes Were Made, But Not By Me is a bookabout cognitive dissonance, and it's one of the few books that atthe moment I finished it, I not only reread it but I bought it forabout ten people. I think that the authors do such a great job of is really getting at the psychology ofwhy it is that we are simply not wired to acknowledge mistakeswhen we make them, look for weaknesses in our thinking. And I just think that how do I make sure I go throughlife without becoming too sure of myself? Because on some levels I am sure of myself, but at other levels I have to realize, whatcan I do to make sure I'm not missing something that could allowme to do a better job? And so I think it's a fantastic book.     
–
source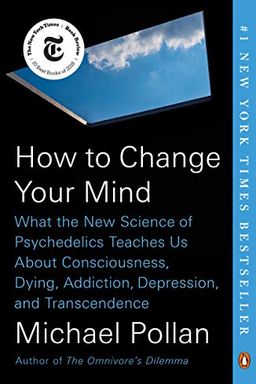 How to Change Your Mind
What the New Science of Psychedelics Teaches Us About Consciousness, Dying, Addiction, Depression, and Transcendence
Explore the use of psychedelic drugs for treating conditions like depression, addiction, and anxiety in this brilliant and brave investigation. Join Michael Pollan on a personal journey into altered states of consciousness and the thriving underground community of psychedelic therapists. Discover the truth about these mysterious drugs and their potential to transform our understanding of the mind, the self, and our place in the world. A unique blend of science, memoir, travel writing, history, and medicine, this book is a triumph of participatory journalism and a gripping account of a journey to an exciting and unexpected new frontier.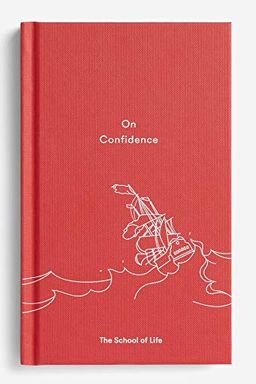 Learn how to develop confidence as a skill with this insightful essay. Discover the importance of acquiring free-ranging confidence that can be used in various situations, from speaking to strangers at parties to changing the world. In "On Confidence", The School of Life examines why we lack confidence and offers practical tips on how to acquire more of it in our daily lives.
I came across On Confidence recently and was impressed.     
–
source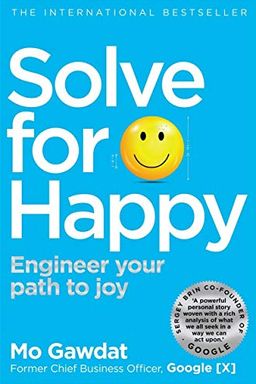 This book tackles the fundamental aspects of achieving happiness and enduring contentment in life. The author, Mo Gawdat, a leading technology executive, created an equation based on an understanding of how the brain processes joy and sadness. After putting his algorithm to the ultimate test following the sudden death of his son, he discovered the formula for permanent happiness. Gawdat shares his step-by-step process for achieving lifelong happiness, overcoming the brain's deadly defects and embracing five ultimate truths. The message is clear: humans are designed to be happy, and this book is a must-read for anyone seeking happiness and contentment.
Probably moved to the #2 spot of books I've gifted the most.     
–
source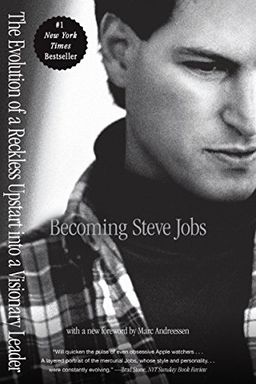 Discover the evolution of Steve Jobs as a visionary CEO, manager, and father through the bestselling biography now available in paperback. Learn how Jobs developed an unparalleled sense of what consumers wanted, and how his years launching NeXT and revitalizing Pixar taught him crucial skills that would lead to his triumphant return to Apple. With a new foreword by Marc Andreessen and new afterword by the authors.
Q: What books do you feel are important reading for people on your career path? P.A.: Biographies of people who have 'built skyscrapers' (my term); for example: Becoming Steve Jobs by Brent Schlender.     
–
source
The Hard Thing About Hard Things by Ben Horowitz
The Presidents Club by Nancy Gibbs
The Psychedelic Explorer's Guide by James Fadiman
The Most Important Thing by Howard Marks
The Emperor of All Maladies by Siddhartha Mukherjee
Being Wrong by Kathryn Schulz
Where Men Win Glory by Jon Krakauer
This Is Water by David Foster Wallace
Good Calories, Bad Calories by Gary Taubes
One Bullet Away by Nathaniel C. Fick
Jonathan Livingston Seagull by Richard Bach
The Puzzle People by Thomas Starzl
Forgive and Remember by Charles L. L. Bosk
An Atlas of Atherosclerosis Progression and Regression by Herbert C. Stary
King of Hearts by G. Wayne Miller
Dancing Naked in the Mind Field by Kary Mullis
King of the World by David Remnick
The Corner by David Simon
The Transformed Cell by Stephen A. Rosenberg
The Rommel Papers by B. H. Liddell-Hart
The Double Helix by James D. Watson