Best Books on Education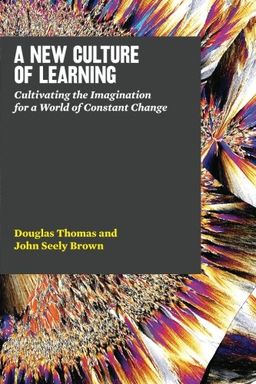 " A New Culture of Learning" explores how the forces of change inspire us to imagine a future of learning that is achievable, scalable, and as powerful as it is optimistic. Douglas Thomas and John Seely Brown reveal a new form of culture where knowledge is seen as fluid and evolving, the personal is both enhanced and refined in relation to the collective, and the ability to manage, negotiate, and participate in the world is governed by the play of the imagination. This book looks at the challenges that our education and learning environments face in a fresh way, and provides a roadmap showing how schools can prosper under the most difficult conditions.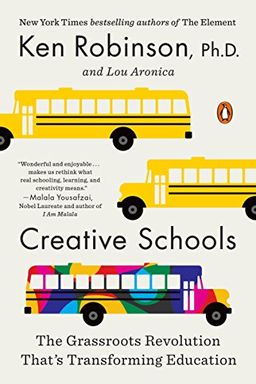 "Transforming Education for the 21st Century: A Revolutionary New Approach" - Internationally recognized leader on creativity and human potential provides a fresh perspective on the critical issue of education. Instead of standardized tests and outdated systems, he proposes personalized, organic learning tailored to each student's needs. This engaging read is filled with real-life examples, groundbreaking research, and professional recommendations that will inspire teachers, parents, and policymakers to rethink education for a brighter tomorrow.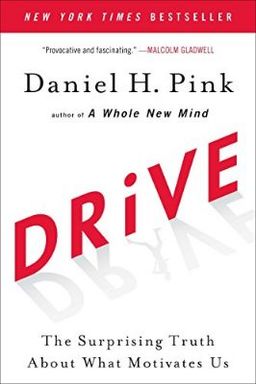 Drive
The Surprising Truth About What Motivates Us
Discover the paradigm-shattering approach to motivation in this persuasive book by Daniel H. Pink. Drawing on four decades of scientific research, Pink asserts that rewards like money are not the best way to motivate. Instead, he explores the deeply human need for autonomy, mastery, and purpose, offering surprising techniques for putting these elements into action. This unique book will transform how you think and live, whether at work, school, or home.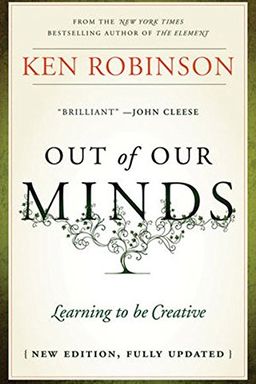 Discover the importance of creativity in today's world with this must-read book. In "Out of Our Minds," the author examines how Western culture undervalues creativity and highlights its importance in education and beyond. With endorsements from notable figures like John Cleese and Ken Blanchard, this book is packed with insights on how leaders can encourage and maintain creative thinking within their organization. Don't miss out on this vital necessity.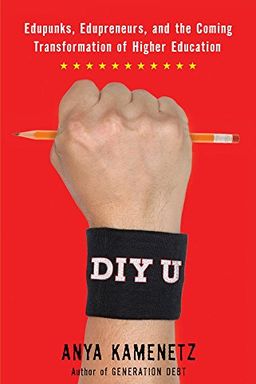 A thought-provoking look at the flaws in the higher education system in America, including rising tuition costs, low graduation rates, and overwhelming student debt. The author urges for a radical change in the way education is delivered, emphasizing the need for personal learning networks and free, open-source education. With a focus on experiential and digital learning, the book explores the potential for a more fluid and permeable system that better serves students from all backgrounds.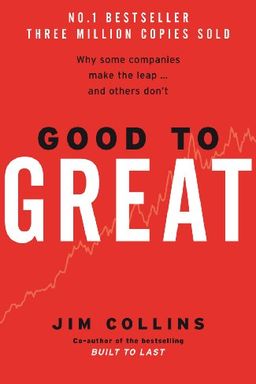 Discover the secrets to taking your company from good to great through the groundbreaking research conducted by Jim Collins and his team. Delve into the distinguishing characteristics of elite companies that achieved long-term sustained performance and beat the general stock market by seven times. Uncover surprising findings on leadership, simplicity in strategy, discipline, technology, and more. This book will challenge your beliefs about what it takes to transform a company and leave you with a newfound perspective on management strategy and practice.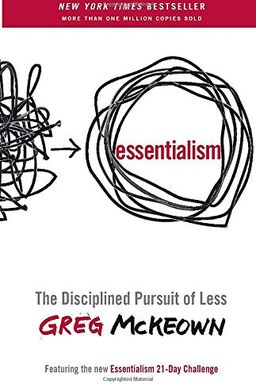 Increase your productivity and reclaim control of your time with Essentialism. This book isn't about doing more in less time, it's about doing only the things that matter most. Featuring a new 21-day challenge, Essentialism is a systematic discipline that helps you discern what is truly essential in your life, so you can eliminate everything that's not. This New York Times bestselling guide is perfect for anyone feeling overcommitted or stretched too thin. Start living a more intentional life with Essentialism.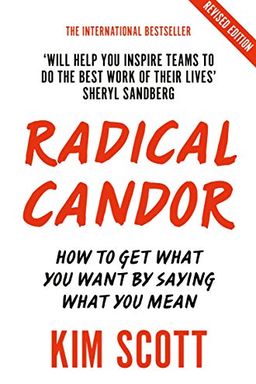 Discover a revolutionary management approach in this guide to effective management. Developed by a highly successful manager at Google and Apple, the "radical candor" method strikes the perfect balance between aggression and empathy. Learn how to build strong relationships with employees by making it personal, getting work done, and understanding why it matters. Gain actionable insights from years of practical experience and create an environment where people love their work and colleagues. Perfect for bosses and those who manage them, this book shows how to achieve success while retaining your humanity.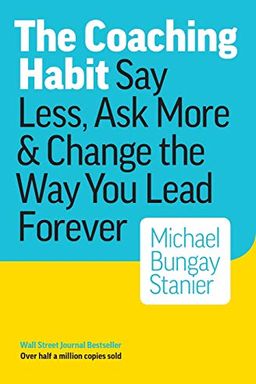 Learn how to coach your employees in 10 minutes or less with Michael Bungay Stanier's The Coaching Habit. This book shares seven transformative questions that can make a difference in how you lead and support your team, and teaches you how to turn new information into habits and a daily practice. With insider information based on years of experience training more than 10,000 busy managers from around the globe, this book combines neuroscience and behavioural economics with interactive training tools to turn practical advice into practiced habits. With a witty and conversational tone, The Coaching Habit takes your work - and your workplace - from good to great.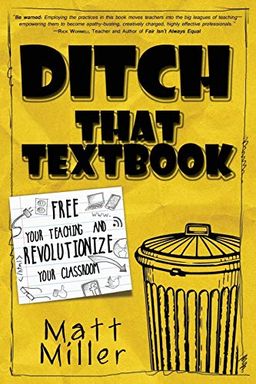 Revolutionize your teaching practices with Ditch That Textbook. Modernize your curriculum and create engaging, hands-on lessons that incorporate technology and encourage creativity. Teacher and author Matt Miller provides practical advice, tool recommendations, and inspiration to help you "ditch" old mindsets and methods and empower your students to enjoy learning.
Multiple Intelligences by Howard E. Gardner
The Roving Mind by Isaac Asimov
The Miracle Morning by Hal Elrod
The Element by Ken Robinson
Disrupting Class by Clayton Christensen
Five Minds for the Future by Howard Gardner
Curriculum 21 by Heidi Hayes Jacobs
The Uses of the University by Clark Kerr