Sort by
Latest Recommendations First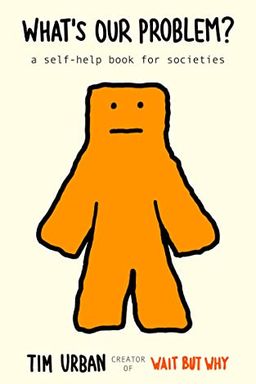 This book is truly remarkable. Tim has spent 6 years on this. You must read it.     
–
source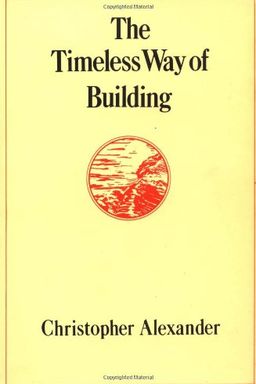 Discover the age-old process of architecture, building, and planning with this groundbreaking book. The author presents a new theory that emphasizes the importance of pulling order from our own being, resulting in buildings and towns that are both beautiful and functional. Learn how to create structures that are as ancient in form as the trees and hills, and that will make you feel alive. This book is the perfect introduction to the author's other works on environmental design.
@katarinabatina Read Alexander's books back during full time programmer times. They were fantastic.     
–
source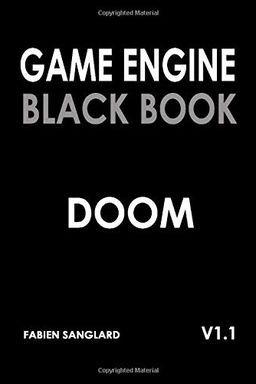 Explore the history and engineering behind one of the most influential video games of all time with Game Engine Black Book. Follow the story of how ID Software made the bold decision to scrap their successful gaming technology and start from scratch with DOOM. Dive into extensive descriptions and detailed drawings to understand the challenges faced by the team, from revolutionary game engine design to hardware limitations. Discover how DOOM changed the gaming industry and became a true legend.
@AWaselnuk @dan_abramov Grab the doom book by @fabynou to help guide you through     
–
source
Enter the world of original computer hackers in this classic book celebrating its 25th anniversary. Follow the brilliant and eccentric nerds from the late 1950s to the early 80s as they take risks, bend the rules, and push the world in a radical new direction. With updated material from noteworthy hackers such as Bill Gates, Mark Zuckerberg, Richard Stallman, and Steve Wozniak, Hackers is a fascinating story that begins in early computer research labs and leads to the first home computers. Get ready to discover how underground activities blazed a trail for today's digital world.
Reading Hackers by @StevenLevy on recommendation by @ID_AA_Carmack with my son. How I wish I could time travel back and toss this book into my teenage hands. How did I miss this.     
–
source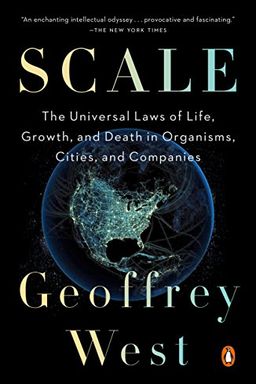 "Scale" by Geoffrey West is a groundbreaking exploration into complexity science, examining how underlying simplicity unites diverse systems in our world, from living organisms to cities and businesses. Through his groundbreaking research, West has discovered a fascinating correlation between the size of mammals and their energy use, health, and mortality rates. He applies this same concept to cities, revealing a pattern of scalability that contributes to their success or failure. This insightful book offers an eye-opening journey into the natural laws that connect us all in profound ways, and their far-reaching implications for our society and world.
@photomatt @dhh Excellent book.     
–
source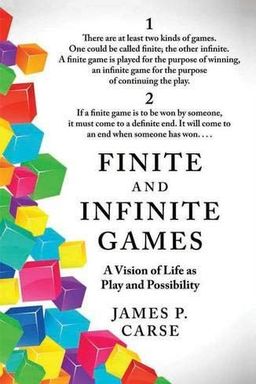 Discover the intriguing world of finite and infinite games with this fascinating book. Author James P. Carse delves into the two types of games and explores the purpose of each. While finite games are played to be won, infinite games focus on continuing the play. Carse uncovers the impact these games have on our lives, from the nature of power and glory to the subtleties of love and science. This rich and insightful read is a journey of observation and enlightenment that will leave you thinking for years to come.
Really love this book It came up in twice today in different meetings.     
–
source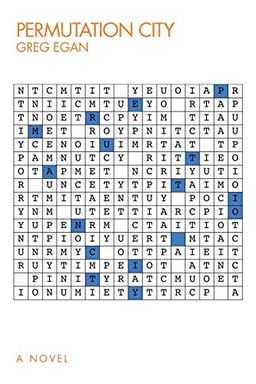 Discover a world of wonder where immortality is real, but not what you'd expect. In Permutation City, you'll explore the lives of digital selves as they navigate a virtual reality program. Follow Paul Durham as he grapples with his Copies' changing minds and Maria Deluca, an Autoverse addict, who indulges in a world that lives and breathes by mathematical laws. Join them on their journey as they navigate the question of what really makes you "you." From the brilliant mind of Greg Egan comes a novel that will keep you questioning your own existence.
Loved Permutation City by @gregeganSF . Hard science fiction. The quality of the science in this book is exceptional. Thank you for the recommendation @tobyordoxford     
–
source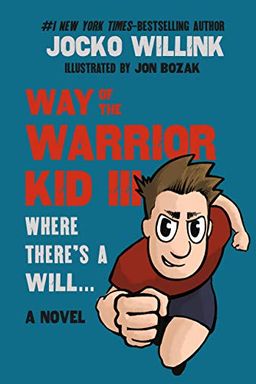 A young Warrior Kid faces a new challenge over the summer: how to handle Danny Rhinehart, a boy who seems to do everything better than him. Luckily, his Navy SEAL Uncle Jake is visiting and offers to help him overcome his ego and learn to handle competition. But it won't be easy as Marc must work and train hard to find his own way.
I finished reading the three books of the Warrior Kid series by @jockowillink to my kids. They absolutely loved them. Highly recommended. Simple story construction but excellent philosophy.     
–
source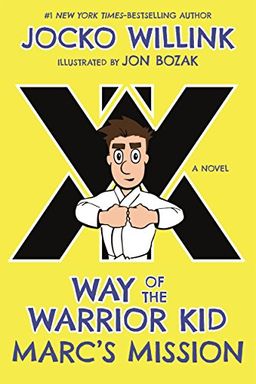 Marc's Mission
Way of the Warrior Kid (A Novel) (Way of the Warrior Kid (2))
In "Marc's Mission," a young boy's summer is ruined by a mean bully, a falling-apart bike, and a lack of transportation to summer camp. But with the help of his Navy SEAL Uncle Jake, Marc learns that being a Warrior Kid means being strong both inside and out. Can he overcome his anger and get the bike he wants while standing up to Nathan James? This story shows that there's more to life than just physical strength.
I finished reading the three books of the Warrior Kid series by @jockowillink to my kids. They absolutely loved them. Highly recommended. Simple story construction but excellent philosophy.     
–
source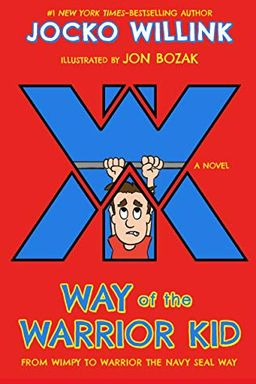 A kid struggling through fifth grade gets unexpected help from his tough Navy SEAL Uncle. Follow Marc as he transforms himself into a warrior and stands up to the class bully in this illustrated chapter book by bestselling author Jocko Willink. The Way of the Warrior Kid is a fun and inspiring read for kids looking to build confidence and resilience.
I finished reading the three books of the Warrior Kid series by @jockowillink to my kids. They absolutely loved them. Highly recommended. Simple story construction but excellent philosophy.     
–
source
The Courage to Be Disliked by Ichiro Kishimi
Why We Sleep by Matthew Walker
Game Engine Black Book Wolfenstein 3D by Fabien Sanglard
The Evolution of Everything by Matt Ridley
Losing the Signal by Jacquie McNish
The Three-Body Problem by Cixin Liu
How to Fail at Almost Everything and Still Win Big by Scott Adams
A Guide to the Good Life by William B. Irvine
Thinking in Systems by Donella H. Meadows
Influence by Robert B. Cialdini
Meditations by Marcus Aurelius
Mindset by Carol S. Dweck
Snow Crash by Neal Stephenson
Tuxedo Park by Jennet Conant
The Design of Everyday Things by Don Norman
The Elements of Style by William Strunk Jr.
High Output Management by Andrew S. Grove