Donald Knuth
Recommended Books
Donald Ervin Knuth is an American computer scientist, mathematician, and professor emeritus at Stanford University. He is the 1974 recipient of the ACM Turing Award, informally considered the Nobel Prize of computer science. He is the author of the multi-volume work The Art of Computer Programming.
Sort by
Latest Recommendations First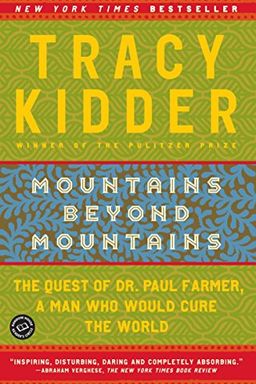 A riveting non-fiction narrative, Mountains Beyond Mountains shares the inspiring true story of Paul Farmer, a gifted doctor and Harvard professor who believes that the only real nation is humanity. Farmer's extraordinary dedication to curing infectious diseases and bringing modern medicine to those who need it most takes readers on a journey from Harvard to Haiti, Peru, Cuba, and Russia. With the help of Partners in Health, the Gates Foundation, and others, Farmer shows how radical change can be fostered and how a meaningful life can be created based on hope and an understanding of the truth that beyond every problem there lies another mountain to climb.
About how Paul Farmer's local and global life combines theory and practice.     
–
source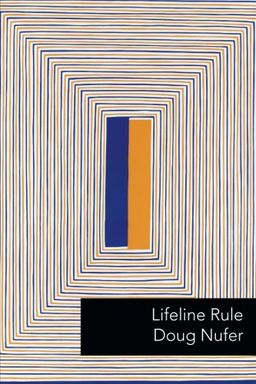 Experience an awe-inspiring journey with this book that explores the themes of lucidity and dedication through a unique literary style. Lose yourself in the author's captivating vision of a new abode, where your eyes will be opened to new possibilities. Discover the power of a lifeline rule that will transform your perspective and leave you with a renewed sense of purpose.
The rule: parity to vowel; an awesome conovowel opus.     
–
source
Discover the captivating graphic novel biography of Richard Feynman, a Nobel Prize-winning physicist, adventurer, and renowned storyteller. Follow Feynman's exhilarating life from Long Island to his work on the Manhattan Project and the Challenger disaster. Written by Jim Ottaviani, a nonfiction comics expert, and illustrated by Leland Myrick, Feynman's larger-than-life exploits are brought to vivid detail. A must-read for anyone interested in quantum physics or the development of physics in the United States, this book is a joyful work that leaves readers in awe of the legendary Feynman's exuberant life.
Vivid, witty, hilarious, poignant: I laughed, I cried, I learned; demonstrates the unreasonable effectiveness of a graphic novel.     
–
source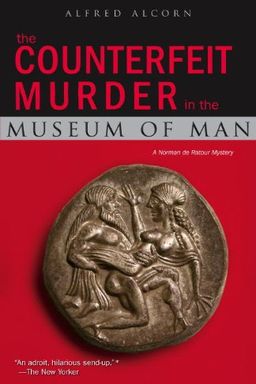 A murder mystery set in a museum, where the protagonist is the prime suspect. With his career and reputation on the line, Norman is aided by Alphus, an intellectual former primate, as he seeks to uncover the truth and clear his name. Along the way, he encounters a host of unusual suspects, each with their own secrets to hide. This cleverly plotted novel is full of witty satire and literary flair, pushing the boundaries of the mystery genre.
Delicious caricature of academic follies.     
–
source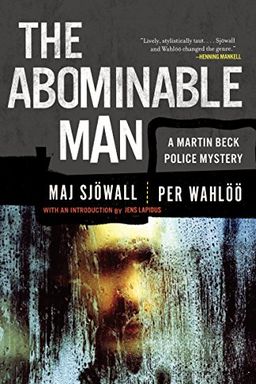 A high-ranking police officer is brutally murdered in his hospital bed with a bayonet. Detective Inspector Martin Beck must sift through a long list of potential suspects to identify the killer.
One of their brilliantly Swedish detective novels.     
–
source
This thrilling novel delves into the mysteries of the universe and the consequences of tampering with creations of the divine. The world's most powerful supercomputer and a team of scientists aim to reveal the secrets of the Big Bang, but the risks are high. Will their experiment bring about the destruction of the world or save it? CIA operative Wyman Ford is on a mission to uncover their secret before it's too late. Get ready for a suspenseful countdown that will keep you on the edge of your seat.
The best novel to deal with "science versus religion" that I've ever encountered.     
–
source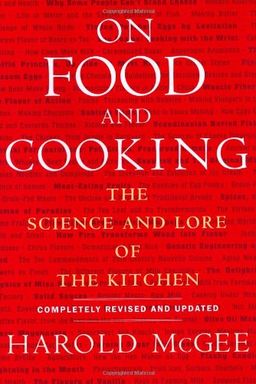 Discover the fascinating science behind the food we eat with this kitchen classic, hailed as a "minor masterpiece" by Time magazine. Written by Harold McGee, On Food and Cooking is the ultimate guide for food lovers and professional chefs alike, exploring the origins of our food, what it's made of, and how cooking transforms it. This new, fully revised and updated edition features expanded content, over 100 new illustrations, and the latest insights into traditional and modern methods of food production. Delight in the science of flavor and learn tips for selecting the best ingredients with this invaluable and fascinating compendium of basic information about cooking and eating.
Applied biochemistry in the kitchen.     
–
source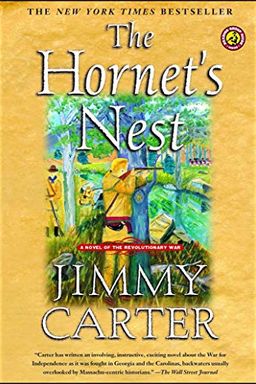 This historical novel by a former US President brings to life the Revolutionary War in the Deep South, a lesser-known but significant region of the conflict. Through a diverse cast of characters on both sides of the war, readers are taken on a journey that explores the brutality and complexities of this time. A moving love story, vivid action, and suspense make The Hornet's Nest a gripping read for anyone interested in major historical classics like The Last of the Mohicans.
A revolutionary novel about the Revolutionary War at all levels.     
–
source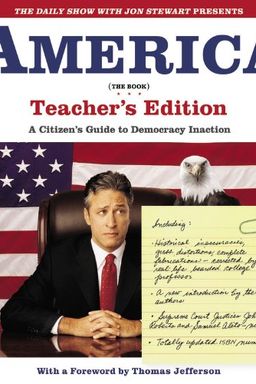 A humorous and informative book that corrects historical inaccuracies, gross distortions, and complete fabrications with the help of a real-life bearded college professor. It also includes nude photos of the newest Supreme Court justices for a good laugh.
Has graffiti even better than the marginal notes in Concrete Mathematics.     
–
source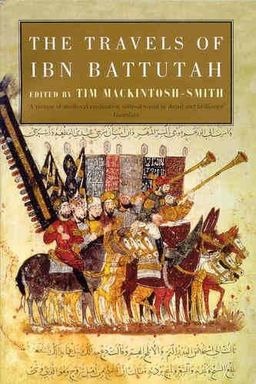 Explore the fascinating and daring travels of Ibn Battutah, a world-renowned ethnographer, biographer, historian, botanist, and gastronome. Follow his journey from Morocco to Mecca and through more than 40 countries, covering 75,000 miles and reaching as far north as the Volga, as far east as China, and as far south as Tanzania. This travelogue offers a rich and vivid perspective on the cultures, customs, and people of the medieval world, making it a timeless masterpiece of travel writing.
Fascinating and eye-opening journal by a 14th-century Muslim scholar.     
–
source
An Instance of the Fingerpost by Iain Pears
Efronia by Stina Katchadourian
Gaudy Night by Dorothy L. Sayers
Marjorie Morningstar by Herman Wouk
The Golden Gate by Vikram Seth
Death of a Salesperson by Robert Barnard
Will & Ariel Durant by Will Durant
The Age of Faith by Will Durant