Sort by
Latest Recommendations First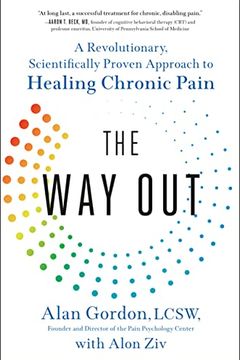 The Way Out
A Revolutionary, Scientifically Proven Approach to Healing Chronic Pain
Eliminate chronic pain without surgery or medication with this revolutionary step-by-step solution. Based on the idea that pain starts in the brain, not the body, Pain Reprocessing Therapy (PRT) has helped 98% of patients reduce their pain levels, with 66% completely cured. Psychotherapist Alan Gordon provides an easy-to-follow guide to this groundbreaking approach, including mindfulness techniques and long-term strategies to live pain-free. Essential reading for anyone looking for a way out of the cycle of pain.
Highly recommend this great book for anyone that is dealing with chronic pain 🙏🏼🙏🏼     
–
source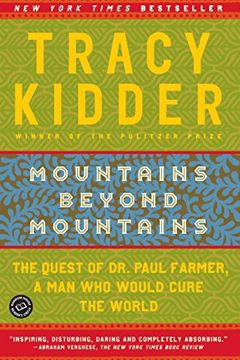 A riveting non-fiction narrative, Mountains Beyond Mountains shares the inspiring true story of Paul Farmer, a gifted doctor and Harvard professor who believes that the only real nation is humanity. Farmer's extraordinary dedication to curing infectious diseases and bringing modern medicine to those who need it most takes readers on a journey from Harvard to Haiti, Peru, Cuba, and Russia. With the help of Partners in Health, the Gates Foundation, and others, Farmer shows how radical change can be fostered and how a meaningful life can be created based on hope and an understanding of the truth that beyond every problem there lies another mountain to climb.
"Mountains Beyond Mountains." You'll be incredibly moved by the book. -     
–
source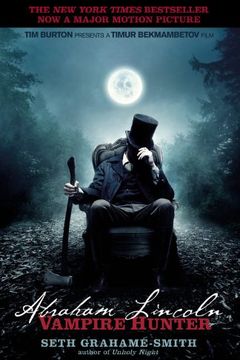 A young Abraham Lincoln discovers that his mother's death was caused by a vampire, setting him on a path of vengeance against the undead. This gripping historical fiction uncovers the hidden role vampires played in the birth, growth, and near-death of our nation, shedding light on the true life story of our greatest president for the first time.
Abe lincoln vampire hunter "@IdaPidaHeggen: @jaredleto Abraham Lincoln, Vampire Hunter ! Great book, and looking forward to the movie (:"     
–
source