Best Architecture Books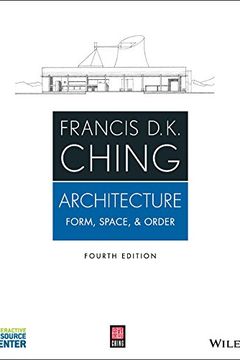 Learn the basics of architectural design vocabulary with this classic reference guide. This updated and revised Fourth Edition delves into the fundamental elements of space and form, encouraging critical thought to promote a deeper understanding of architecture. Explore the concepts of form and space in relation to light, view, openings, and enclosures, and discover the elements and relationships of circulation, proportion, and scale. Detailed illustrations bring difficult abstractions to life, revealing the relationships between architecture through the ages and across cultures. Plus, access the online Interactive Resource Center for additional resources!
This book offers 101 concise lessons on design, drawing, and the creative process, from the basics of "How to Draw a Line" to the complexities of color theory. Written for students of architecture and young designers, each lesson is presented in a two-page format with an illustration, making it an easy-to-read primer in architectural literacy. Whether you're navigating the design studio or looking for inspiration to solve a complex design problem, this book is a must-have for your backpack or studio.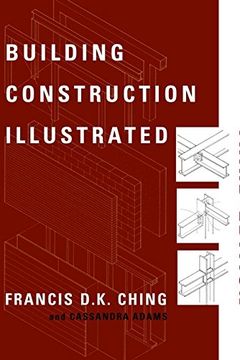 This updated manual on residential and light construction techniques is presented by a professional architect. It covers topics such as environmentally friendly materials, latest technology data, energy efficiency, natural lighting, and masonry. The book includes over 100 line drawings.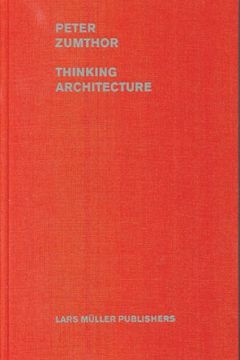 "Thinking Architecture" by Peter Zumthor is a collection of essays that sheds light on the architect's approach to designing buildings that evoke emotions and possess a distinct personality. Zumthor believes that designing a building that connects with life requires a deeper understanding of form and construction. This newly expanded edition includes three new essays, beautiful color photos of Zumthor's home and studio, and a fresh typography design. Discover the motivations and methods of one of the world's most renowned architects in "Thinking Architecture."
"Explore BIG, a revolutionary Danish architectural firm, through approachable and visually stunning means. An archicomic style delves into their processes, methods, and results, providing an engaging and unique perspective. This book is a must-read for anyone intrigued by architecture and design."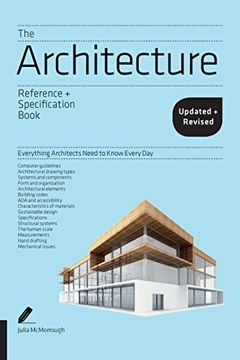 This updated and revised edition of The Architecture Reference & Specification Book is an essential guide for architects planning and executing projects of all sizes. It distills thousands of pages of architectural standards into an easy-to-use reference, covering the most indispensable types of architectural information. Compact and portable, it's the perfect companion for architects on the go. This book is part of the Reference & Specification Book series from Rockport Publishers, offering vital information for creative professionals in a concise handbook format.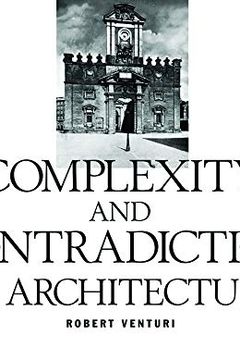 Explore the postmodern rebellion against modernist purism in this essential document of architectural literature. Complexity and Contradiction in Architecture is a gentle manifesto for a more nuanced approach to architecture, expressed in the most compelling and original terms. Discover the author's ideas on architecture through 350 historical comparisons, beautifully illuminated with architectural photographs. Winner of the Classic Book Award, this remarkable book has been translated into 16 languages.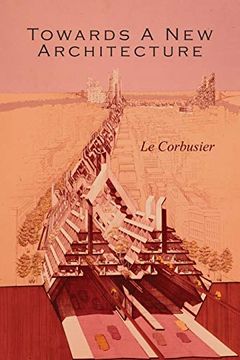 This book by a Swiss-born architect explores the art and spirit of architecture beyond mere utilitarian needs. It includes technical and aesthetic theories, views on industry and economics, and much more. The author designed some of the most memorable buildings of the 20th century, and presents his ideas in a pithy style with provocative observations. The book is profusely illustrated with over 200 line drawings and photos. It's indispensable reading for architects, city planners, and cultural historians looking to explore innovative theories in architecture.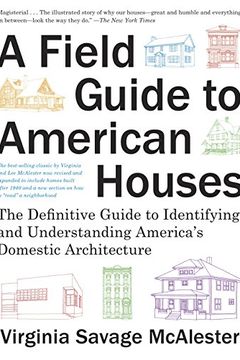 Explore the most comprehensive guide to American houses with this newly expanded and updated second edition. Discover expanded categories of house styles, photos, and descriptions of each, as well as a section on neighborhoods and an appendix on "Approaches to Construction in the 20th and 21st Centuries." With 600 new photographs and line drawings, this acclaimed guide is an essential tool for any architecture enthusiast or homeowner.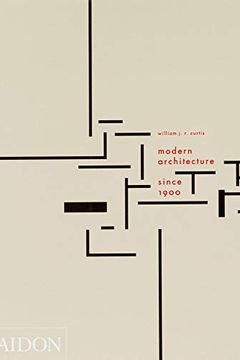 Explore the history and evolution of modern architecture since 1900 in this contemporary classic. Experience a worldwide perspective that seamlessly brings together technical, social, and intellectual advancements to provide a comprehensive narrative that contextualizes the examination of buildings. Third edition includes expanded coverage of recent world architecture and new material. Described as "immeasurably the finest work covering this field in existence" by Harvard University's James Ackerman.
The Architecture of Happiness by Alain de Botton
A Pattern Language by Christopher Alexander
The Death and Life of Great American Cities by Jane Jacobs
Delirious New York by Rem Koolhaas
World Architecture by Will Pryce
Architects' Data by Ernst Neufert
Archidoodle by Steve Bowkett
The Poetics of Space by Gaston Bachelard
The Eyes of the Skin by Juhani Pallasmaa
In Praise of Shadows by Junichiro Tanizaki
A Visual Dictionary of Architecture by Francis D. K. Ching
Architectural Graphics by Francis D. K. Ching
Modern Architecture by Kenneth Frampton
Architectural Graphic Standards by American Institute of Architects
The BLDG BLOG Book by Geoff Manaugh
The Four Books on Architecture by Andrea Palladio
Experiencing Architecture by Steen Eiler Rasmussen
Architect and Entrepreneur by Eric W Reinholdt
Architecture by Daniel Borden
Architectural Detailing by Edward Allen
The New Old House by Marc Kristal
Architecture by Marvin Trachtenberg
Detail in Contemporary Timber Architecture by Virginia McLeod
Archi-Graphic by Frank Jacobus
The Future of Architecture in 100 Buildings by Marc Kushner
Why Architecture Matters by Paul Goldberger
Cradle to Cradle by Michael Braungart
Ballpark by Paul Goldberger
The Image of the City by Kevin Lynch
The Story of Buildings by Patrick Dillon
BIG. HOT TO COLD. An Odyssey of Architectural Adaptation by Taschen
The Architecture of the City by Aldo Rossi
Architecture by Jonathan Glancey
Operative Design by Anthony di Mari
Constructing Architecture by Andrea Deplazes
Seeking New York by Tom Miller
The Architecture Of Light by Sage Russell
Rem Koolhaas. Elements of Architecture by Rem Koolhaas
Understanding Architecture by Leland Roth
The Architect's Handbook of Professional Practice by American Institute of Architects
Architecture of First Societies by Mark M. Jarzombek
Art and Architecture in Mexico by James Oles
Learning From Las Vegas by Robert Venturi
Detail in Contemporary Residential Architecture 2 by David Phillips
Architecture and Disjunction by Bernard Tschumi
Fundamentals of Building Construction by Edward Allen
Programs and Manifestoes on 20th-Century Architecture by Ulrich Conrads
Collage city by Colin Rowe
The Architecture Student's Handbook of Professional Practice by American Institute of Architects
Iggy Peck, Architect by Andrea Beaty
How Buildings Learn by Stewart Brand
Walkable City by Jeff Speck
Atmospheres by Peter Zumthor
Life Between Buildings by Jan Gehl
Sir Banister Fletcher's A History of Architecture. by Dan Cruickshank
The City in History by Lewis Mumford
Design Drawing by Francis D. K. Ching
The Barefoot Architect by Johan van Lengen
A Global History of Architecture by Francis D. K. Ching
Frank Lloyd Wright by Alan Hess
Manual of Section by Paul Lewis
The Urban Sketching Handbook by Gabriel Campanario
Forensic Architecture by Eyal Weizman
Theory and Design in the First Machine Age by Reyner Banham
Analysing Architecture by Simon Unwin
Concise Townscape by Gordon Cullen
Graphic Guide to Frame Construction by Rob Thallon
The Elements of Style by Stephen Calloway
Informal by Cecil Balmond
Introduction to Architecture by Francis D. K. Ching
Cape Cod Modern by Peter McMahon
Theorizing a New Agenda for Architecture by Kate Nesbitt
Heating, Cooling, Lighting by Norbert Lechner
Drawings and Plans of Frank Lloyd Wright by Frank Lloyd Wright
Conditional Design by Anthony di Mari
The Architecture of Madness by Carla Yanni
The Architecture of Community by Leon Krier
The Splendor of Cuba by Michael Connors
Architectural Principles in the Age of Humanism by Rudolf Wittkower
Architectural Acoustics by David Egan
Hide and Seek by Sofia Borges
Detail in Contemporary Glass Architecture by Virginia McLeod
Architecture As Space by Bruno Zevi
Sketching for Architecture + Interior Design by Stephanie Travis
Detail in Contemporary Concrete Architecture by David Phillips, Megumi Yamashita