Sort by
Latest Recommendations First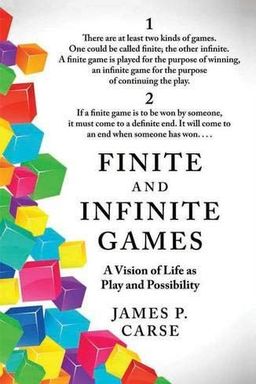 Discover the intriguing world of finite and infinite games with this fascinating book. Author James P. Carse delves into the two types of games and explores the purpose of each. While finite games are played to be won, infinite games focus on continuing the play. Carse uncovers the impact these games have on our lives, from the nature of power and glory to the subtleties of love and science. This rich and insightful read is a journey of observation and enlightenment that will leave you thinking for years to come.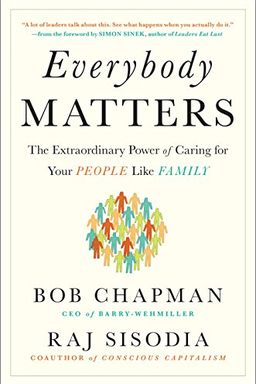 This book challenges the misconception that being a great leader means getting the "right" people on board. Instead, the authors suggest that real leaders focus on bringing out the best in the people who are already on the team. Through powerful stories from companies that have undergone successful cultural transformations, you'll learn how to create an environment of care, compassion, and human connection that fosters personal and professional growth. With actionable techniques for establishing an organizational vision, empowering employees through recognition and collaboration, and more, this book will equip you to lead with heart and create thriving work environments.
Bob Chapman's new book just came out! He is a remarkable example of how a company SHOULD run: putting people first     
–
source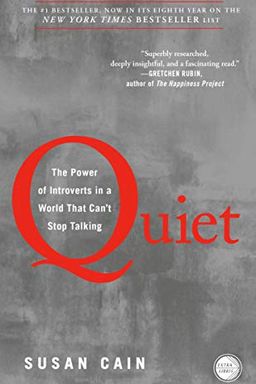 Quiet
The Power of Introverts in a World That Can't Stop Talking
Discover the power of introverts with this insightful book. Susan Cain explores how society undervalues introverts and their contributions, from Rosa Parks to Steve Wozniak. Through research and real-life stories, Quiet charts the rise of the Extrovert Ideal and introduces successful introverts who often thrive in quiet environments. Prepare to see introverts in a new light and gain a fresh perspective on how we view ourselves and others.
Leaders needn't be the loudest. Leadership is not about theater. It's not about dominance. It is about putting the lives of others before any other priority. In Quiet, Cain affirms to a good many of us who are introverts by nature that we needn't try to be extroverts if we want to lead. Simply being ourselves is more important — and more effective.     
–
source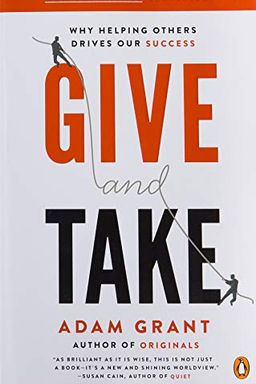 "Unlock the Secrets of Success with Give and Take" - Dive into the world of success and discover what it takes to rise to the top. In this award-winning book, Wharton's highest-rated professor, Adam Grant, reveals the unexpected factors that determine individual success in today's rapidly changing world. Learn to interact with others in ways that can make or break your climb up the success ladder with Give and Take.
Gotta say, I'm pretty flattered every time asks me if I've read @AdamMGrant book Give and Take. Good guy. Good book.     
–
source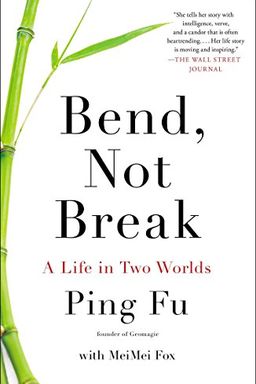 From hunger and humiliation to entrepreneurial success, follow the inspiring journey of a survivor of Mao's Red Guard. Born in China during the Cultural Revolution, Ping Fu was separated from her family at a young age and overcame impossible odds to make it to the US with only $80 and a few phrases in English. This powerful memoir shares the lessons she learned from her harrowing childhood and how they guided her to become a strong, independent leader. Critics praise the book for its candor, heart-rending moments, and triumph over adversity.
If you know someone who thinks they're a victim of their circumstances, inspire them with this book @pfugeomagic     
–
source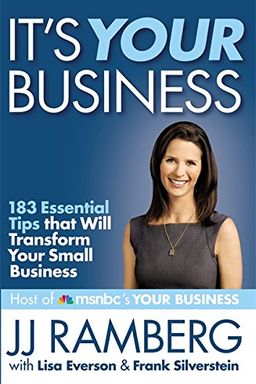 This book provides essential guidance for small business owners on topics ranging from HR to finance, PR to sales. Featuring advice from successful entrepreneurs like Blake Mycoskie and Guy Kawasaki, the author presents simple and effective guidance that can be put to use right away. A must-read for business owners of all types and sizes.
If you know an entrepreneur, give them a copy of @jjramberg new book to help them on their journey     
–
source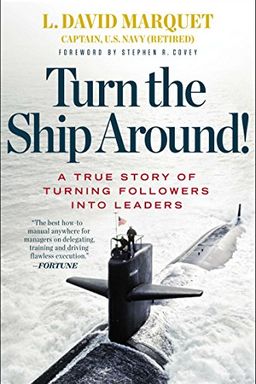 Learn how to transform your workplace into a culture of leadership with "Turn the Ship Around!" In this true story, author L. David Marquet shares his experience as captain of a nuclear-powered submarine with a poor morale, low performance, and high turnover rate. Instead of leading like any other captain, Marquet implemented a radical approach of giving control instead of taking control. The result? Each member of his crew became a leader, leading to a complete transformation of the Santa Fe and winning multiple awards. Apply Marquet's guidelines to your own business or position and create a workplace where everyone is a leader, contributing their full intellectual capacity every day.
Very excited! David Marquet's book just came out! I'm a huge fan of his & learn A LOT from him. @totheleadernyou     
–
source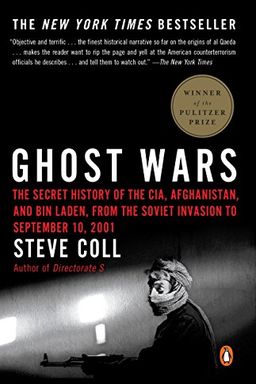 Ghost Wars
The Secret History of the CIA, Afghanistan, and Bin Laden, from the Soviet Invasion to September 10, 2001
Discover the true story behind the CIA's secret role in al-Qaeda's evolution in this Pulitzer Prize-winning book. Journalist Steve Coll draws from years of reporting in the Middle East, government files, and interviews with officials to provide an inside look into the covert funding of an Islamic jihad against Soviet forces in Afghanistan. Follow the rise of Bin Laden's global network and the battles within the US government over national security. Ghost Wars lays bare American intelligence's failure to comprehensively assess the growing threat of terrorism leading up to 9/11.
@varf27 Man's Search for Meaning, by Viktor Frankl is a life changing book. I really liked Ghost Wars about rise of Bin Laden. Fascinating.     
–
source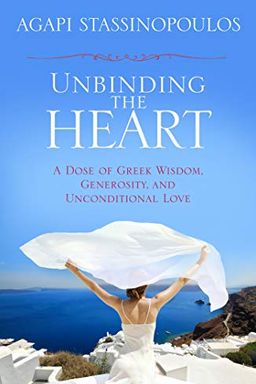 Unbinding the Heart takes readers on a journey of self-discovery, exploring the conditions we put on our happiness and the ways in which we disconnect from our true selves. Through heartfelt stories full of insight and humor, the author shares her own path to finding authentic expression, inspiring readers to let go of beliefs that bind them and embrace a deeper understanding of life and love.
My friend @agapisays has a new book that passes on some wonderful lessons.     
–
source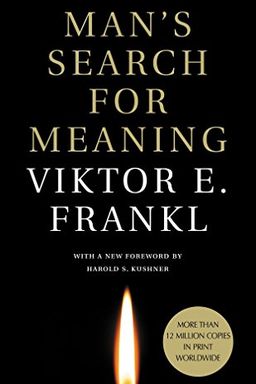 Discover how to find meaning in suffering and move forward with renewed purpose by exploring the riveting memoir of a psychiatrist who survived Nazi death camps. In this influential book, based on his own experience and the stories of his patients, the author argues that we cannot avoid suffering but we can choose how to cope with it and find meaning in it through his theory of logotherapy. This book is a must-read for anyone searching for significance in the act of living.
@nielsvantilborg Single most important book you can read: Man's Search for Meaning by Viktor Frankl     
–
source
Making Ideas Happen by Scott Belsky
Guns, Germs, and Steel by Jared Diamond