Sort by
Latest Recommendations First
Discover the fascinating science behind our most basic biological function with this instant New York Times bestseller. Journalist James Nestor explores the lost art of breathing and its impact on our health and well-being. From ancient practices like Pranayama and Tummo to modern science, Breath reveals how adjusting our breathing can improve athletic performance, heal internal organs, and even straighten scoliotic spines. With thousands of years of medical texts and cutting-edge research, this book will change the way you think about the simple act of breathing.
Love that one of our Thrivers, Emily Mias has discovered one of my favorite books, Breath: The New Science of a Lost Art by James Nestor. It came out in 2020, but the science and wisdom are timeless.     
–
source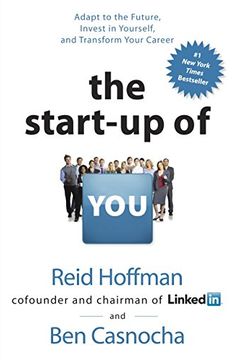 Learn how to accelerate your career in today's competitive world by managing it like a start-up business. The Start-Up of You is a revolutionary guide that teaches the best practices of Silicon Valley start-ups and how to apply them to your career. This book will show you how to adapt to changes, win the best jobs and opportunities, build powerful alliances, find breakout opportunities, take proactive risks, and tap into your network for smarter decision making. Become the CEO of your career and take control of your future with The Start-Up of You.
Wisdom from @reidhoffman about how success is about both "I" and "We." You can read more in this excerpt from his newly updated book "The Startup of You" on @Thrive.     
–
source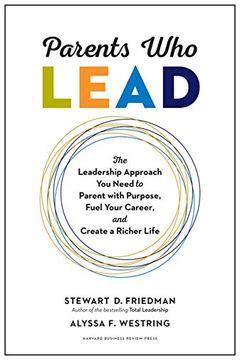 Parents Who Lead
The Leadership Approach You Need to Parent with Purpose, Fuel Your Career, and Create a Richer Life
Discover how working parents can find purpose, connection, and impact in all aspects of their lives with this powerful guidebook. Drawing on the principles of a best-selling leadership program, the authors offer a proven method that helps parents cultivate meaningful relationships, design a future based on their core values, engage with their children in fresh ways, and create sustainable solutions for a richer life. Perfect for busy parents who want to thrive in today's fast-paced world!
Encourages parents to forge better lives not only for our children, but also for ourselves.     
–
source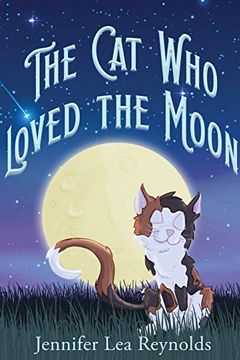 Discover the magical relationship between a calico cat and the moon in The Cat Who Loved the Moon. Jennifer Lea Reynolds tells a heartwarming tale about love, loss, and the beauty of memories as Cromwell the cat experiences the enduring bond with the moon, even when it disappears from the sky. Perfect for teaching children about the comfort of memories during times of change, this book is sure to become a classic in children's literature.
Moving piece by Jennifer Lea Reynolds on how the loss of her father led her to create her first children's book: "Loss and change come in many forms, and this book aims to convey that what we love never truly leaves our sides."     
–
source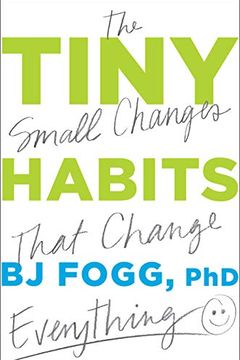 "Tiny Habits" by BJ Fogg is a practical and effective guide to habit formation. Through his coaching experience with over 40,000 people, Fogg shares how starting small can lead to big changes. Instead of overwhelming daily routines, he advocates for simple and achievable habits such as taking one yoga breath or turning off your phone before bedtime. This behavior formula of making habits easy, fitting them into your life, and rewarding yourself will help you achieve any goal you desire. Start your journey to a happier and healthier life with "Tiny Habits".
Tiny Habits by @bjfogg was published on the last day of 2019, but I'm going to call it the best book of 2020 (so far). At a time when there's a "painful gap between what people want and what they actually do," it's a blueprint for changing our approach.     
–
source
Discover how turning off screens for 24 hours each week can benefit your brain, body, and soul with 24/6 by Tiffany Shlain. This tech pioneer and filmmaker provides a blueprint for living in our 24/7 world by introducing a strategy called "Technology Shabbat," where screens are turned off for one day each week. Drawing from the ancient ritual of Shabbat, Shlain shares her personal experience, the neuroscience behind it, and the history of weekly rest. Through humor and wisdom, she provides a compelling case for why we need to bring back this ritual to rebalance ourselves and our society.
Great piece by @tiffanyshlain on why living 24/6 "feels like magic" — and love her new book about the power of unplugging one day a week.     
–
source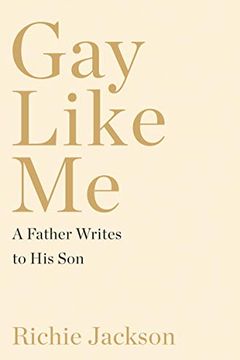 Gay Like Me is a poignant reflection on the LGBTQ community's progress and setbacks over the last 50 years in America. Award-winning Broadway, TV and film producer Richie Jackson shares his personal experiences as a gay man and a father to his 18-year-old son in this urgent love letter. While celebrating his son's kind, responsible and hardworking nature, Jackson shares his wisdom on the challenges that his son and other gay men might face in a seemingly liberated America. A warning against the complacency of the gay community, Gay Like Me is a powerful call to action set against the backdrop of our uncertain times.
I loved every page. Powerful, moving and inspiring!     
–
source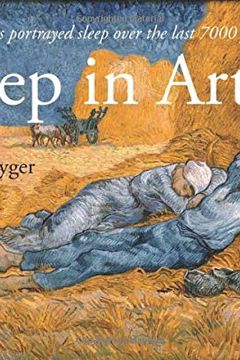 Sleep in Art
How artists portrayed sleep and dreams in the last 7000 years
Explore the fascinating intersection of art and science with this stunning visual record of our relationship with sleep through the ages. Delve into the rich history of sleep in art, from Rubens to Matisse to Hockney, as we journey deep into the mysteries and science of slumber. With over 300 full-color images by some of the world's greatest artists, this book offers a fresh perspective on our personal relationship with sleep and its significance in virtually every culture in every era of history. Discover the multiple meanings of sleep: emblematic of health, rest, sex, spirituality, sloth, dreams, the subconscious, the private, and the public.
This book combines two of my favorite things -- art and sleep! Together, with gorgeous images, Meir Kryger (@mhkryger) shows us how artists from Picasso to Matisse painted people sleeping in their dreams and explores the mysteries and science of sleep!     
–
source
Discover why Americans spend more money on health than people anywhere else in the world, but statistically don't get much for it. Physician Sandro Galea's Well explores how our national obsession with healthcare has steered us away from true health. Through a radical examination of the factors that determine who gets to be healthy in America, Galea shows how refocusing on our national health can usher enlightenment across American life and politics.
Congratulations to @BUSPH Dean @sandrogalea on the release of his new book, #Well, a must-read for anyone interested in building a healthier world! @OUPAcademic     
–
source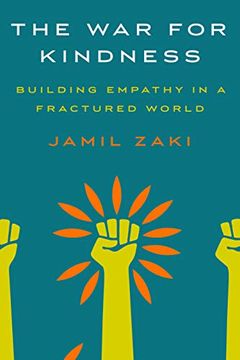 Discover the groundbreaking book that's an inspiring call to action for increasing empathy in a world that's experiencing an "empathy deficit." In The War for Kindness, Jamil Zaki shares cutting-edge research that demonstrates empathy can be strengthened like a skill, rather than a fixed trait we're born with. He presents real-life stories of people who embody this perspective, from former neo-Nazis to Washington police officers, providing ample evidence that empathy is key to building a better world. Written with clarity and passion, this "wide-ranging practical guide to making the world better" (NPR) is a must-read for anyone ready to accept the challenge.
Jamil Zaki's wonderful new book, The War for Kindness, shows that empathy isn't a fixed trait — it's something we can, and must, develop and nurture.     
–
source
Lessons by Gisele Bündchen
AI Superpowers by Kai-fu Lee
What to Do When I'm Gone by Suzy Hopkins
The Vanity Fair Diaries by Tina Brown
Listening for Well-Being by Arun Maira
Wake Up to the Joy of You by Agapi Stassinopoulos
Give and Take by Adam Grant
Goodnight Moon by Margaret Wise Brown
Meditations by Marcus Aurelius
Memories, Dreams, Reflections by C. G. Jung