Sort by
Latest Recommendations First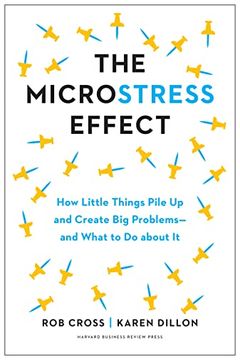 @IILGlobal @KarDillon Great book     
–
source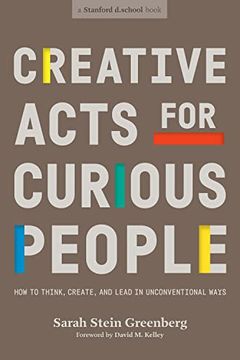 Discover over 80 captivating assignments chosen by Sarah Stein Greenberg, executive director of Stanford University's d.school, in this illustrated resource. 'CREATIVE ACTS FOR CURIOUS PEOPLE' provides practical ways to approach any challenge with a creative mindset. Learn from the world's most inventive minds, including d.school and IDEO founder David Kelley, 'Readymade' magazine founder Grace Hawthorne, and Google's chief innovation evangelist Frederik Pferdt.
@JeffTetz Hah well, that is part of the @stanforddschool's mission! A good place to start is @steingreenberg's book "Creative Acts for Curious People," which unpacks many of the best methods and tricks we teach     
–
source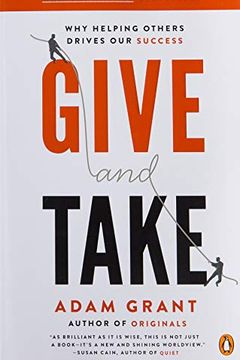 "Unlock the Secrets of Success with Give and Take" - Dive into the world of success and discover what it takes to rise to the top. In this award-winning book, Wharton's highest-rated professor, Adam Grant, reveals the unexpected factors that determine individual success in today's rapidly changing world. Learn to interact with others in ways that can make or break your climb up the success ladder with Give and Take.
@ShanthaRMohan Also wonderful. What a first book!     
–
source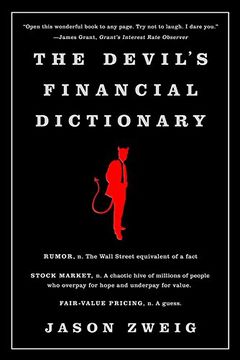 Discover the essential guide to navigating the treacherous world of finance with The Devil's Financial Dictionary. From exploding mortgages to banks too big to fail, this book reveals the absurdities and complexities of Wall Street in plain truths and aphorisms that anyone can understand. Skewering the plutocrats and bureaucrats behind the financial chaos, author Jason Zweig offers practical insights with a scorpion's sting. With its clever wit and practical advice, The Devil's Financial Dictionary is a must-read for anyone looking to avoid financial purgatory.
One of many funny, true, and troubling definitions in @jasonzweigwsj's wonderful "Devil's Financial Dictionary." I timeless book that is especially timely right now!     
–
source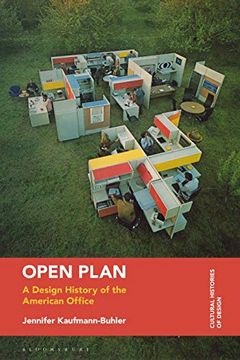 Discover the history and evolution of the American open plan office, from its progressive origins to its current dehumanizing reputation. Author Jennifer Kaufmann-Buhler analyzes the design concept and real work spaces inhabited by organizations and workers. Thematic chapters highlight the ideals and technical, material, spatial, and social problems associated with this widely used office design. Kaufmann-Buhler weaves together various perspectives and examples to unravel the assumptions, expectations, and inequities at the core of the open plan concept.
@Tim_Org This book by @kaufmann_buhler is pretty close, and is excellent     
–
source
Range is a must-read for anyone interested in improving their performance. David Epstein examines the world's most successful athletes, artists, musicians, inventors, forecasters and scientists and shows that generalists, not specialists, are primed to excel in complex and unpredictable fields. By cultivating inefficiency and embracing diverse experiences, people can thrive in a world where computer mastery is taking over. Epstein makes a compelling case for the importance of exploring multiple interests and juggling many passions rather than focusing on one.
I am re-reading @DavidEpstein's wonderful book "Range" and was reminded of Karl Weick's argument that "Generalists should be the the upbeat, positive people in the profession while specialists should be their grouchy, negative counterparts." Here's Karl's complete quote     
–
source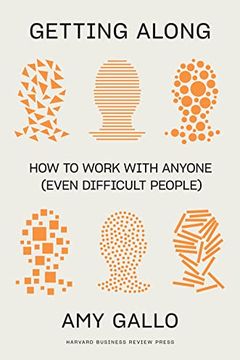 "Getting Along" is a practical and research-based guide for handling difficult people in the workplace. Harvard Business Review podcast host Amy Gallo identifies eight types of difficult coworkers and provides strategies for dealing with each one while also sharing principles to help turn things around. With relatable examples and the latest behavioral science research, this book is an indispensable guide for navigating tough work relationships and building interpersonal resilience.
I strongly recommend Amy's book. I read an advance copy and blurbed it. It's the best book I've read about how to deal with difficult people at work--because Amy's advice is so good and her writing voice is so compelling. I just preordered a hardcover     
–
source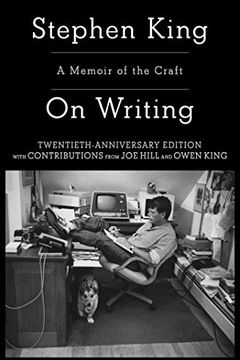 Learn from one of the bestselling authors of all time in this revealing and practical master class. Part memoir, part guide, On Writing shares Stephen King's experiences, habits, and convictions that shaped his work. With advice grounded in vivid memories from childhood to near-fatal accident, this book is perfect for any aspiring writer or fan of a great story.
A first-time author asked me for writing advice. I'm not sure I have any, it is so different for everyone. The pain of a bad writing day and joy of a good sentence are still there as I work on my eighth book. My main advice was to read @StephenKing     
–
source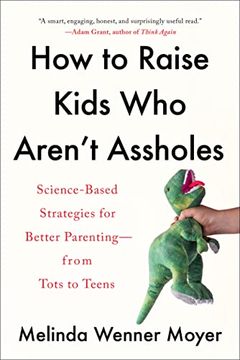 Discover a science-based guide for parents on how to shape their kids into honest, kind, generous, confident, independent, and resilient people - who may even save the world. How to Raise Kids Who Aren't Assholes offers actionable strategies for instilling positive traits in children, from toddlerhood through the teenage years. In a world where selfishness and cruelty are sometimes celebrated, this evidence-based primer equips parents with tools to build a better tomorrow through their parenting choices. Get ready to raise the kind of kids you actually want to hang out with.
@lindy2350 Your book is wonderful--I bought it and read it. But the message on the cover alone is worth displaying for many reasons to many people.     
–
source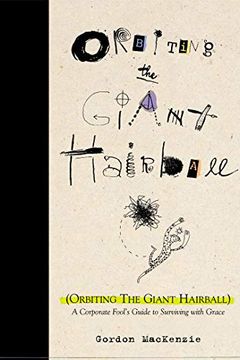 Discover how to break free from the restrictive "giant hairball" of traditional business practices that lead to mediocrity. With anecdotes and lessons from his 30-year career inspiring creativity at Hallmark Cards, Gordon MacKenzie shares how to awaken and foster your own creative genius. This entertaining and empowering book is a must-read for managers and professionals seeking new ways to invigorate employees and achieve fulfilling work.
My favorite creativity book? So many choices! I love @francescagino's and @steingreenberg's stuff. My top pick:"Orbiting the Giant Hairball" by the late Gordon McKenzie, the "creative paradox" at Hallmark. His spirit, stories, and wisdom are irresistible     
–
source
Remote Work Revolution by Tsedal Neeley
Humor, Seriously by Jennifer Aaker
Blood, Powder, and Residue by Beth A. Bechky
Seeing Around Corners by Rita McGrath
The War for Kindness by Jamil Zaki
Startup, Scaleup, Screwup by Jurgen Appelo
Loonshots by Safi Bahcall
Creativity, Inc. by Ed Catmull
Influence by Robert B. Cialdini