Sort by
Latest Recommendations First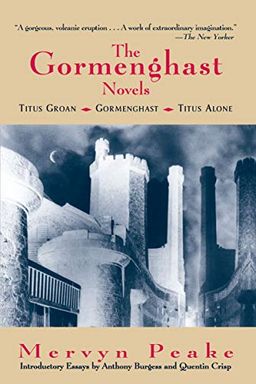 Enter the magical world of Gormenghast - a place of bizarre creatures, doomed lords, and emergent heroes. The Gormenghast Novels are a fantasy classic, rivaled only by Tolkien's Lord of the Rings. The story centers on Titus Groan, the seventy-seventh Earl who stands to inherit the grand Gormenghast Castle and its kingdom, if only conniving Steerpike doesn't take control first. Full of lush, vivid detail, this world is brought to life with Peake's own illustrations. Featuring introductory essays by Anthony Burgess and Quentin Crisp, this book is a must-read for any fantasy fan.
It's an astonishingly beautiful trilogy of books.     
–
source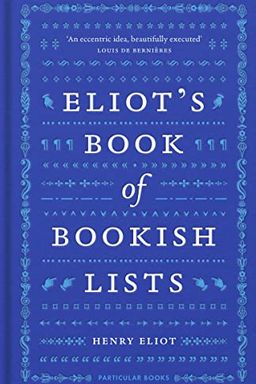 Eliot's Book of Bookish Lists is a unique and delightful compilation of hundreds of bookish lists by author, editor, and insatiable bookworm Henry Eliot. From tragic Greek tragedies to literary fart jokes, this eclectic and beautifully presented book features nuggets of trivia and recommendations that will delight, inspire, and surprise anyone who loves reading. Discover the history of Uranus' Shakespearean moons, the names of George Orwell's pets, and much more - this book is truly an essential gift for book-lovers.
I loved this so much. Lists for bookish folk, filled with things I had not known or dreamed:     
–
source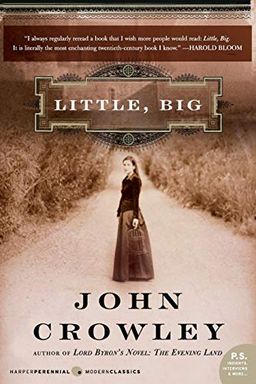 "Little, Big" by John Crowley is an enchanting tale about a man named Smoky Barnable who journeys to Edgewood to fulfill a prophetic marriage to Daily Alice Drinkwater. Set in a magical otherworld, the story follows the lives of four generations of the unique Drinkwater family as they inhabit a house that is many houses. With themes of love, loss, destiny, and wonder, this epic novel is a captivating read for fans of fantasy and magical realism.
You can still order one of the trade editions of Little, Big. It's one of the most beautiful books I've held. It's the most readable edition of this classic and important book ever published. There are a few hundred left and then they will be gone. They ship in January.     
–
source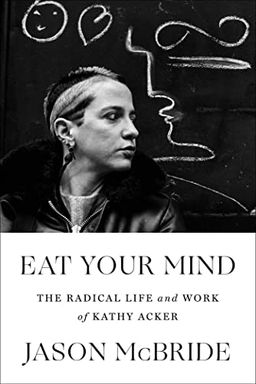 Discover the life and work of one of the most original and controversial figures in 20th-century American literature in Eat Your Mind. This authorized biography of experimental novelist Kathy Acker is a feat of literary biography, drawing on exclusive interviews with hundreds of Acker's intimates, journals, correspondence, and early drafts of her work. Acker wrote obsessively about the treachery of love, the limitations of language, and the possibility of revolution, collaging together texts stolen from other writers with her own diaries, sexual fantasies, and blunt political critiques. A must-read for those interested in important conversations about gender, sex, capitalism, and colonialism.
The City Lights tribute is this evening. The book by @jasonmcbride68 is wonderful, byt the way.     
–
source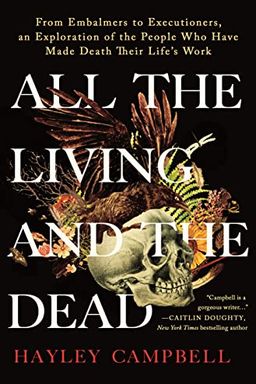 Explore the taboo subject of death and the individuals who work in the death industry including morticians, detectives, crime scene cleaners, embalmers, and executioners. Journalist Hayley Campbell uncovers insights and stories from death experts and challenges the fear and avoidance surrounding death. Delve into this cultural critique that combines interviews, memoir, history, and philosophy to understand the psychology of Western death.
Thrilled to see @hayleycampbell's beautiful dark-light book about Death and the people who make it their lives, ALL THE LIVING AND THE DEAD is out in the US. #Allthelivingandthedead     
–
source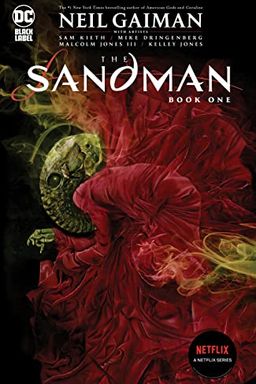 This graphic novel series, considered a masterpiece by author Neil Gaiman, seamlessly blends modern and ancient mythology to create an unforgettable story. The Sandman Book One is a collection of issues #1-20 that introduces readers to the world of the Dream King. Highly acclaimed and beloved by fans, this is a must-read for anyone looking for a new adventure.
@SimonDegan Books 1-4 is the best. and the recommendations.     
–
source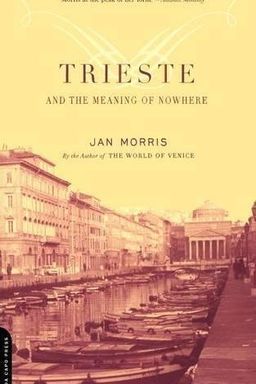 Discover the allure of Trieste through Jan Morris' lyrical travelogue. Trieste and the Meaning of Nowhere dives deep into the city's moodiness, history, and famous visitors like James Joyce and Sigmund Freud. With eloquent storytelling, Morris weaves together her own life experiences and reflections on cities, seas, and empires. This book is not just a cultural history, but also a poignant farewell to a beloved city.
The only one of Jan Morris's books I ever loved. Such a beautiful book.     
–
source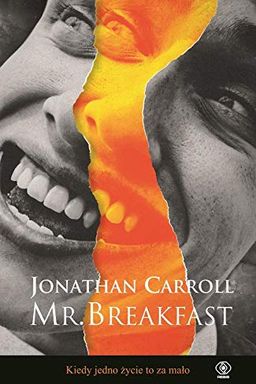 A failed comedian gets stuck in a small town and decides to get a tattoo, not realizing it would give him the power to move between parallel universes, leading to three versions of his life colliding. A witty and thought-provoking read, expertly crafted by Jonathan Carroll.
It's out? Hurrah! MR BREAKFAST, by @JSCarroll is such a wonderful book, of which someone said it was "A beautiful, brilliant, meditation on art, love, inspiration and what makes life worthwhile." Actually it was me that said that. I meant it too. Please read it.     
–
source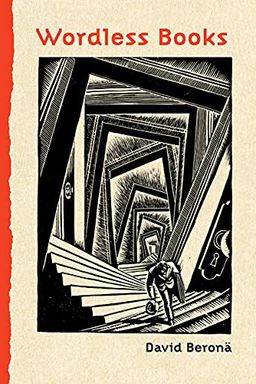 Explore the fascinating world of early 20th century "wordless books" - stories told through black and white woodcuts, without any text. Discover how this short-lived but influential genre impacted the development of comic art, particularly contemporary graphic novels for adults. Scholar David A. Beronä delves into the history and art of the pioneers of woodcut novels, showcasing powerful and iconic images that are as relevant today as they were in their time. This scholarly work is a significant addition to the field of comics and comics history.
@kiptw @richardthewatts And Franz Masereel and the others. Yes. There are some good books out there -- is an excellent book on some of the books without words of the early 20th c.     
–
source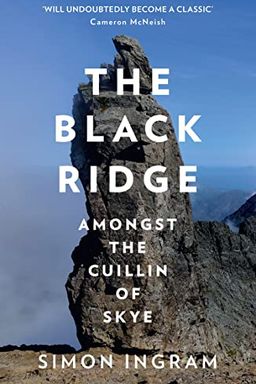 Explore the mystery and danger of Scotland's Cuillin mountain range, the toughest expedition in the British Isles. This book leads readers on an adventure through its violent birth, the daring exploits of its pioneers, and the allure that keeps adventurers coming back. From treacherous peaks named after their intrepid conquerors, to tales of myths and monsters, this mountain range continues to captivate and challenge climbers from around the world.
One of my favourite books of last year. It felt like it was written for me.     
–
source
The Little Wooden Robot and the Log Princess by Tom Gauld
Jews Don't Count by David Baddiel
Benzene Dreams by Charlie Gilmour
Julia's House Moves On by Ben Hatke
The Sunken Land Begins to Rise Again by M. John Harrison
The City We Became by N. K. Jemisin
Why You Should Read Children's Books, Even Though You Are So Old and Wise by Katherine Rundell
Everybody Died So I Got A Dog by Emily Dean
A Velocity of Being by Maria Popova
Julián Is a Mermaid by Jessica Love
Paco et Mozart by Magali le Huche
Bizarre Romance by Audrey Niffenegger
Paco et le rock by Magali le Huche
Paco et le jazz by Magali le Huche
The Land of the Green Man by Carolyne Larrington
Paco et l'orchestre by Magali le Huche
Pinhoe Egg by Diana Wynne Jones
Making Comics by Scott Mccloud
Conrad's Fate by Diana Wynne Jones
Bleak House by Gill Tavner
The Wind in the Willows by Kenneth Grahame
Lud-in-the-Mist by Hope Mirrlees
Archer's Goon by Diana Wynne Jones
On Writing by Stephen King
Fire and Hemlock by Diana Wynne Jones
Dogsbody by Diana Wynne Jones
The Magicians of Caprona. Diana Wynne Jones by Diana Wynne Jones
Witch Week by Diana Wynne Jones
Reinventing Comics by Scott McCloud
The Norse Myths by Kevin Crossley-Holland
Charmed Life by Diana Wynne Jones
Wisconsin Death Trip by Michael Lesy
Lives of Christopher Chant by Diana Wynne Jones
The Urth of the New Sun by Gene Wolfe
The Master and Margarita by Mikhail Bulgakov
The Phantom Tollbooth by Norton Juster
Sword & Citadel by Gene Wolfe
Shadow & Claw by Gene Wolfe
Understanding Comics by Scott McCloud
Paco et Vivaldi by Magali le Huche
Stone Cage by Nicholas Gray Stuart