Marcus Lemonis
Recommended Books
Marcus Anthony Lemonis is a Lebanese-born American businessman, television personality, philanthropist and politician. He is currently the chairman and CEO of Camping World, Good Sam Enterprises, Gander Outdoors and The House Boardshop, in addition to being the star of The Profit, a CNBC reality show about saving small businesses.
Sort by
Latest Recommendations First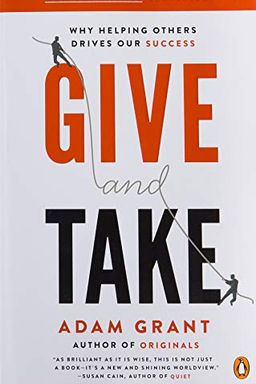 "Unlock the Secrets of Success with Give and Take" - Dive into the world of success and discover what it takes to rise to the top. In this award-winning book, Wharton's highest-rated professor, Adam Grant, reveals the unexpected factors that determine individual success in today's rapidly changing world. Learn to interact with others in ways that can make or break your climb up the success ladder with Give and Take.
My new favorite book. Please read it sooner than later. Pop quiz next Wednesday. #giveandtake @AdamMGrant #TheProfit     
–
source