Sort by
Latest Recommendations First
Enter the world of original computer hackers in this classic book celebrating its 25th anniversary. Follow the brilliant and eccentric nerds from the late 1950s to the early 80s as they take risks, bend the rules, and push the world in a radical new direction. With updated material from noteworthy hackers such as Bill Gates, Mark Zuckerberg, Richard Stallman, and Steve Wozniak, Hackers is a fascinating story that begins in early computer research labs and leads to the first home computers. Get ready to discover how underground activities blazed a trail for today's digital world.
This book changed my life when it came out. I was probably around 12 years old. It made me want to be a hacker. But not a criminal — a hero of the computer revolution.     
–
source
Explore a unique and captivating world in this bestselling science fiction novel, now available in a deluxe hardcover edition. Set on the harsh desert planet Arrakis, the story follows the young Paul Atreides as he navigates a treacherous political landscape where the only valuable resource is a coveted drug called "spice." As Paul's family is betrayed and destroyed, he embarks on a journey that will lead him to a destiny beyond his wildest dreams. With a stunning blend of adventure, mysticism, and politics, Dune is a triumph of the imagination and a true masterpiece of science fiction.
@rsnous I just finished that book today! The extensive quotations are one of my favorite parts.     
–
source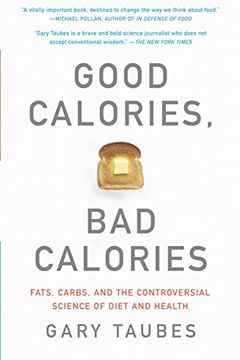 This groundbreaking book challenges the conventional wisdom on diet, weight, and disease. Through seven years of research, the author reveals that almost everything we believe about nutrition is wrong. The problem lies in refined carbohydrates and sugars, which have long-term effects on insulin and fat accumulation. This book offers a new perspective on good and bad calories, with examples of foods that can be eaten without restraint and those that stimulate excessive insulin secretion. With precise references to existing clinical studies, the author leads us to the conclusion that the only healthy way to lose weight and remain lean is to eat fewer carbohydrates or to change the type of carbohydrates we eat. A must-read for anyone looking to redefine their understanding of nutrition and health.
When it came out ten years ago, it was the definitive study of the history and science of human nutrition in the 20th century.     
–
source