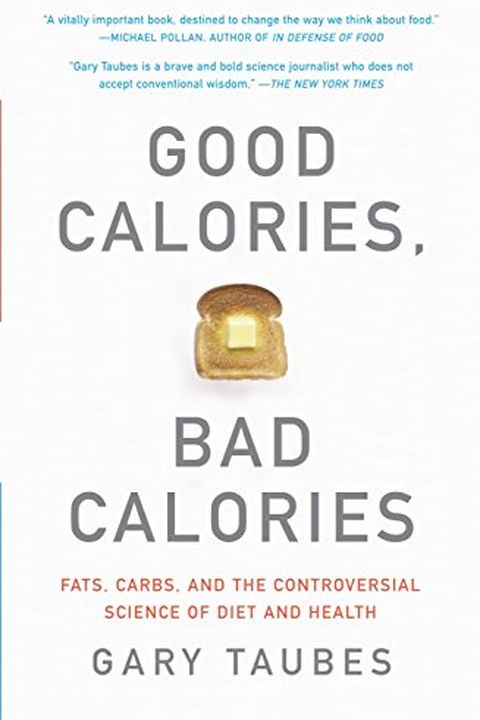 Good Calories, Bad Calories
Fats, Carbs, and the Controversial Science of Diet and Health
Gary Taubes
This groundbreaking book challenges the conventional wisdom on diet, weight, and disease. Through seven years of research, the author reveals that almost everything we believe about nutrition is wrong. The problem lies in refined carbohydrates and sugars, which have long-term effects on insulin and fat accumulation. This book offers a new perspective on good and bad calories, with examples of foods that can be eaten without restraint and those that stimulate excessive insulin secretion. With precise references to existing clinical studies, the author leads us to the conclusion that the only healthy way to lose weight and remain lean is to eat fewer carbohydrates or to change the type of carbohydrates we eat. A must-read for anyone looking to redefine their understanding of nutrition and health.
Recommendations
@sowbug one of my top 3 books of all time     
–
source
Q: Are there any books you haven't mentioned that you feel would make your reading list? P.A.: I would also include the following books: The Emperor of All Maladies, Where Men Win Glory, The President's Club, The Most Important Thing, Sapiens, The Hard Thing About Hard Things, 10 Percent Happier, The Rommel Papers, King of the World, The Corner and Good Calories, Bad Calories.     
–
source
When it came out ten years ago, it was the definitive study of the history and science of human nutrition in the 20th century.     
–
source