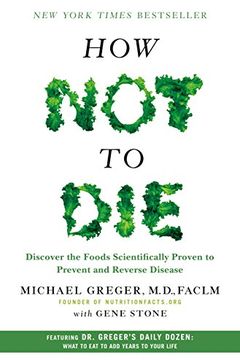 How Not to Die
Discover the Foods Scientifically Proven to Prevent and Reverse Disease
This informative guide explores how changing your diet and lifestyle can dramatically reduce the risk of premature death. Through examining the top fifteen causes of death in America, the author delves into the scientific evidence behind how nutritional and lifestyle interventions can prevent and even reverse disease-related deaths. By following the practical advice and daily checklist provided, readers will discover which foods to add to their diet and which lifestyle changes to make to live a longer and healthier life.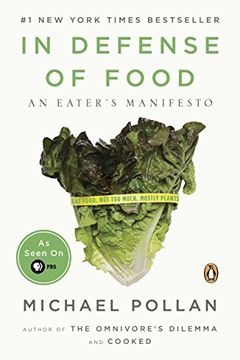 This book tackles the issue of how our diets have become increasingly unhealthy due to the prevalence of processed foods and confusing nutritional advice. Michael Pollan's manifesto provides a simple answer to the question of what we should eat: "Eat food. Not too much. Mostly plants." Pollan shows how adopting this approach to eating can improve our health and bring pleasure back to mealtimes. He is a trusted food expert whose other books have been highly acclaimed.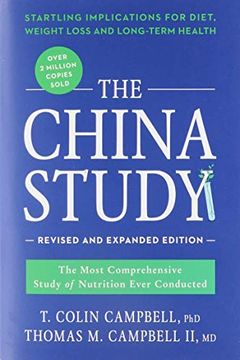 Discover the clear-cut science behind reducing your risk of cancer, heart disease, and diabetes with this bestselling book. The China Study is a groundbreaking investigation into the relationship between diet and disease, based on the most comprehensive study of its kind ever undertaken. Authors T. Colin Campbell and his son Tom shed light on the dangers of a diet high in animal protein and the unparalleled health benefits of a whole foods, plant-based diet. This revised and expanded edition features new content and updated information on the power of a plant-based diet, making it a must-read for anyone interested in their health and well-being.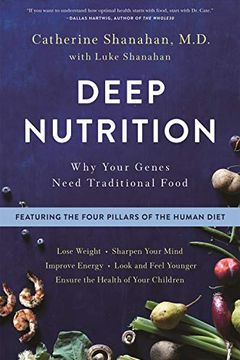 Discover the secrets of diets from around the world that have kept people healthy and disease-free for generations in this bestselling book from physician and biochemist Cate Shanahan. Based on her extensive research and personal experience, the book offers a prescriptive plan for "The Human Diet," which includes 4 key nutritional strategies such as fresh food and organ meats. With the latest discoveries in the field of epigenetics, Deep Nutrition shows how your diet and lifestyle can alter your DNA and improve your overall health, from improving mood to building stronger bones and younger, smoother skin.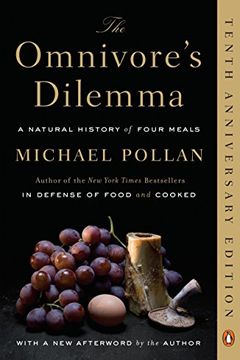 Explore the complex world of food and discover the answer to the age-old question, "What should we have for dinner?" Follow author Michael Pollan on a journey through food chains, from industrial to organic to foraging, and uncover the profound implications of our eating choices for the environment, our health, and even our survival as a species. With a unique blend of personal and investigative journalism, Pollan delves into the origins of our food and reveals what we unwittingly ingest, while offering visionary solutions to our national eating disorder. Beautifully written and thrillingly argued, The Omnivore's Dilemma is a must-read for anyone interested in the politics and pleasure of eating.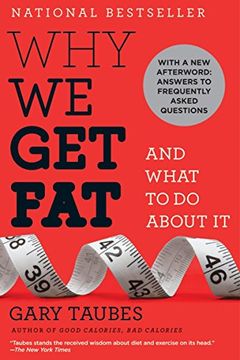 Discover the truth about why we get fat in this essential guide to nutrition and weight management by Gary Taubes. Taubes presents fresh evidence and reveals the bad nutritional science of the last century, including the damaging "calories-in, calories-out" model. He also answers persistent questions about exercise, genetics, and food choices. With a persuasive and practical approach, this book is a must-read for anyone looking to maintain a healthy weight.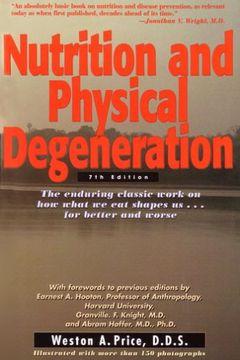 Discover the importance of whole food nutrition and the risks of a processed diet with this epic study. Renowned dentist Weston Price and his wife traveled the world for nearly a decade, searching for the secret to health. Focusing on healthy individuals, Price observed perfect dental arches, minimal tooth decay, and excellent health in those who ate indigenous foods. However, when these people were introduced to modernized foods, signs of degeneration became evident. Featuring hundreds of photos, Nutrition and Physical Degeneration reveals the ancestral wisdom of health and nutrition.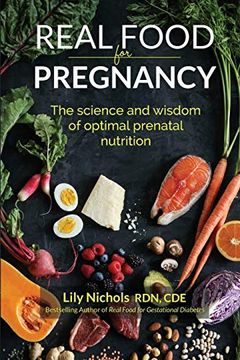 Discover the science-based approach to prenatal nutrition with Real Food for Pregnancy. Lily Nichols, RDN, CDE, provides clear answers on what to eat and why, with research to back up every recommendation. Learn how to bridge the gap between current prenatal nutrition recommendations and what foods are required for optimal health in pregnancy and for your baby s development. This comprehensive resource will guide you to make confident food and lifestyle choices for a smooth, healthy pregnancy.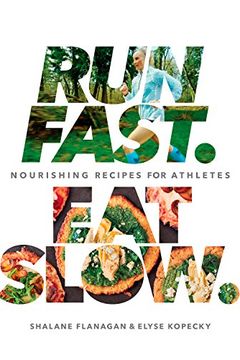 This cookbook, written by a world-class marathoner and a chef, offers over 100 whole foods recipes that prove food can be both indulgent and nourishing. Run Fast Eat Slow shows runners that fat is essential for flavor and performance, and encourages them to ditch calorie counting and restrictive dieting. With delicious meals, snacks, drinks, and treats, along with nutritional wisdom and inspiring stories, this cookbook has something for every part of your day. Try fan favorites like Can't Beet Me Smoothie, High-Altitude Bison Meatballs, and Double Chocolate Teff Cookies.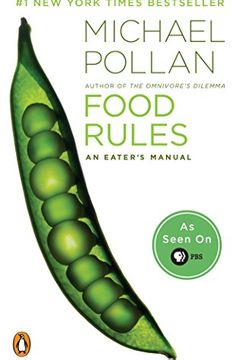 Discover a simple approach to eating with Food Rules. This definitive guide provides straightforward, memorable rules for making wise food choices, accompanied by concise explanations. With humor and clarity, bestselling author Michael Pollan draws from a variety of cultures and traditions to show how to apply enduring food wisdom to everyday life. Whether you're at the supermarket or a buffet, this indispensable handbook makes healthy eating easy and enjoyable.
Wheat Belly by William Davis
Good Calories, Bad Calories by Gary Taubes
The Big Fat Surprise by Nina Teicholz
Intuitive Eating by Evelyn Tribole
Healing With Whole Foods by Paul Pitchford
Run Fast. Cook Fast. Eat Slow. by Shalane Flanagan
Eat, Drink, and Be Healthy by Walter Willett
Helping Your Child with Extreme Picky Eating by Katja Rowell
Academy of Nutrition and Dietetics Complete Food and Nutrition Guide, 5th Ed by Roberta Larson Duyff
Bigger Leaner Stronger by Michael Matthews
Intuitive Eating, 4th Edition by Evelyn Tribole
Nourishing Traditions by Sally Fallon
Eat to Live by Joel Fuhrman
Salt Sugar Fat by Michael Moss
Vitamania by Catherine Price
How to Eat, Move and Be Healthy! by Paul Chek
What to Eat by Marion Nestle
Grain Brain by David Perlmutter
Child of Mine by Ellyn Satter
Krause's Food & the Nutrition Care Process by L. Kathleen Mahan RD Cde
The Plant-Based Solution by Joel K. Kahn
Born to Eat by Wendy Jo Peterson
Fearless Feeding by Maryann Jacobsen
Starting Strength by Mark Rippetoe
The Obesity Code by Jason Fung
Prescription for Nutritional Healing by Phyllis A. Balch Cnc
The New Encyclopedia of Modern Bodybuilding by Arnold Schwarzenegger
Born to Run by Christopher McDougall
Prevent and Reverse Heart Disease by Caldwell B. Esselstyn Jr.
The How Not to Die Cookbook by Michael Greger Faclm
Fat Chance by Robert H. Lustig
Strength Training Anatomy by Frederic Delavier
The Paleo Solution by Robb Wolf
The Food Revolution by John Robbins
The Forks Over Knives Plan by Alona Pulde
Eating the Alphabet by Lois Ehlert
Becoming Vegan by Brenda Davis
Mindless Eating by Brian Wansink
Eat to Live Cookbook by Joel Fuhrman
Which Comes First, Cardio or Weights? by Alex Hutchinson
The Intuitive Eating Workbook by Evelyn Tribole
Brain Maker by David Perlmutter
Death by Food Pyramid by Denise Minger
Eat the Yolks by Liz Wolfe
The Dorito Effect by Mark Schatzker
The No Meat Athlete Cookbook by Matt Frazier
Nancy Clark's Sports Nutrition Guidebook by Nancy Clark
Integrative Nutrition by Joshua Rosenthal Msced
The Smart Mom's Guide to Starting Solids by Jill RD Castle Ms
Advanced Nutrition and Human Metabolism by Sareen S. Gropper
Eat to Love by Jenna Hollenstein
Strength Training Nutrition 101 by Marc McLean
Try New Food by Jill Castle
Essential Sports Nutrition by Marni Sumbal RD Cssd
Pediatric Nutrition by Ronald E. Kleinman Faap
It's Not About the Broccoli by Dina Rose
Protein Power by Michael R. Eades
Food Matters by Mark Bittman
The Anti-Anxiety Food Solution by Trudy Scott
Raising a Healthy, Happy Eater by Nimali Fernando Mph
Racing Weight by Matt Fitzgerald Cissn
Nutrition in Crisis by Richard David Feinman
Nutrition For Dummies, 6th Edition by Carol Ann Rinzler
What to Eat When You're Pregnant by Nicole M. Avena
The Paleo Diet by Loren Cordain
Diet Cults by Matt Fitzgerald
Sugar Nation by Jeff O'Connell
On Food and Cooking by Harold McGee
Being Mortal by Atul Gawande
The Body Keeps the Score by Bessel van der Kolk
Why We Sleep by Matthew Walker
Atomic Habits by James Clear
The Complete Guide to Fasting by Jason Fung
Unbroken by Laura Hillenbrand
The Emperor of All Maladies by Siddhartha Mukherjee
Women's Bodies, Women's Wisdom by Christiane Northrup
Let Your Mind Run by Deena Kastor
Becoming a Supple Leopard by Kelly Starrett
Llama Llama Mad at Mama by Anna Dewdney
Practical Paleo by Diane Sanfilippo