Preston Pysh
Recommended Books
Preston Pysh is a graduate of West Point and Johns Hopkins University. He's the founder of BuffettsBooks.com, and his videos on financial investing have been viewed by millions of people around the world. He takes great pleasure in taking complex ideas and making them accessible.
Sort by
Latest Recommendations First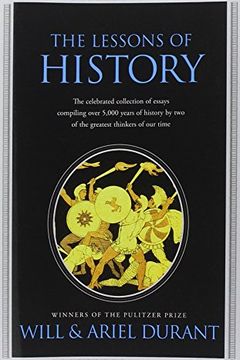 Discover the towering themes of history with this accessible compendium of philosophy and social progress. The Lessons of History is a concise survey of culture and civilization, taking readers on a journey through the possibilities and limitations of humanity over time. Pulitzer Prize-winning historians Will and Ariel Durant juxtapose great lives, ideas, and accomplishments with cycles of war and conquest, revealing the essence of our own existence.
@natbrunell @LynAldenContact It's a great book!     
–
source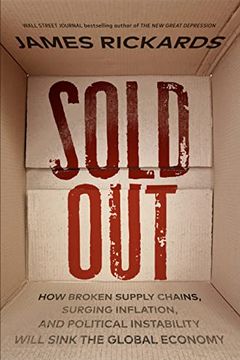 Learn about the impending collapse of the global economy in this thought-provoking book from James Rickards, who accurately predicted the worst US economic crisis. Delving into the supply chain crisis, Rickards warns that the frustration consumers are currently experiencing is only the beginning of a potential economic collapse. He examines the energy shortages in China, inflation rates, and future of money to provide insight on how to prepare for the chaos that could be on the horizon. Don't miss out on his valuable predictions and recommendations to stay ahead of the game.
@armyofnunn0 @JamesGRickards I thought it was a really good book.     
–
source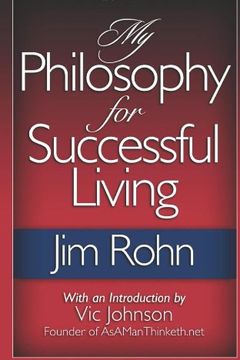 Discover the philosophy of success from a master motivator who has influenced the likes of Tony Robbins and Les Brown. This special edition includes timeless principles that can enhance the quality of life for anyone, presented in a simple and powerful way by Jim Rohn. You'll learn about the American Economic Ladder and Girl Scout Cookies, the Philosophy of Performance and Productivity, Measuring Success in Your Financial House, Six Steps for Leading an Extraordinary Life, and more. Don't miss the chance to learn from one of the most profound thinkers in personal development. Plus, receive a FREE Jim Rohn audio with your purchase.
@JoeConsorti 100%. Here's a great book people can read if they want to burn that idea into their DNA.     
–
source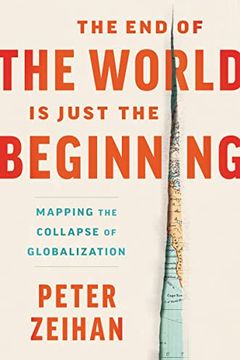 "Discover the future of our interconnected world with The End of the World Is Just the Beginning. Geopolitical strategist Peter Zeihan maps out a world where countries will need to make their own goods, grow their own food, and secure their own energy. With populations shrinking and aging, everything from how we manufacture products to how we pay for it all is about to change. This illuminating and at times terrifying ride takes readers on a journey packed with foresight, wit, and Zeihan's trademark irreverence."
If you want a good counter-opinion to @RayDalio's opinions on China, read @PeterZeihan's book, The End of the World is Just the Beginning. What an outstanding book!     
–
source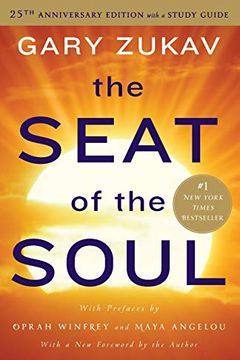 A book about a new species being born inside all of us, longing for harmony, cooperation, and reverence for life. The Seat of the Soul provides a vocabulary for this new species - a vocabulary of authentic power, the alignment of the personality with the soul. Explore human experience beyond the five senses, and discover an entirely new potential that we have never had before. Join author Gary Zukav in dreaming of a world where spiritual growth is the first priority.
@natbrunell One of my favorite books of all time!     
–
source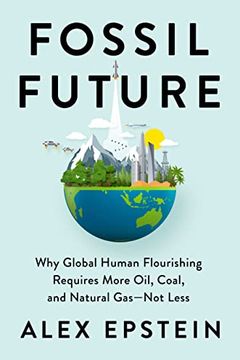 Fossil Future
Why Global Human Flourishing Requires More Oil, Coal, and Natural Gas--Not Less
This compelling book challenges conventional thinking about the future of energy. Delving into data and insights, the author presents a unique perspective on the benefits of fossil fuels for global human flourishing – including their ability to provide low-cost, reliable energy to millions of people around the world. By applying a "human flourishing framework" to the latest evidence, the author concludes that fossil fuels will continue to far outweigh their side effects for generations to come. This groundbreaking work will make you rethink everything you thought you knew about our environment, energy use, and climate.
If you live in the US or Europe, you should give this book a read. Outstanding work @AlexEpstein!     
–
source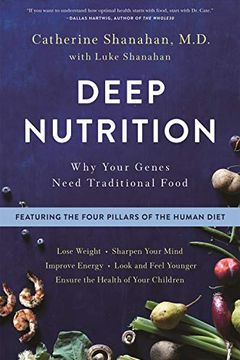 Discover the secrets of diets from around the world that have kept people healthy and disease-free for generations in this bestselling book from physician and biochemist Cate Shanahan. Based on her extensive research and personal experience, the book offers a prescriptive plan for "The Human Diet," which includes 4 key nutritional strategies such as fresh food and organ meats. With the latest discoveries in the field of epigenetics, Deep Nutrition shows how your diet and lifestyle can alter your DNA and improve your overall health, from improving mood to building stronger bones and younger, smoother skin.
@LowPreference @wef Read the book, Deep Nutrition. That's a great starting point.     
–
source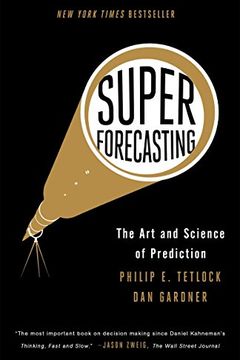 Learn the secrets of successful prediction with "Superforecasting," a groundbreaking book that draws on decades of research and real-world examples to explore the art and science of forecasting. Authors Philip Tetlock and Dan Gardner have studied a government-funded forecasting tournament involving tens of thousands of volunteers, from filmmakers to ballroom dancers, and uncovered the elusive traits that set expert forecasters apart from the rest of us. Through compelling stories of successes and failures in predicting global events, and interviews with high-level decision makers, the authors offer practical advice on how to gather evidence, think probabilistically, work in teams, and be willing to admit error and change course. This accessible guide is destined to become a classic in the field of decision making.
@JSFinanceDude It's a really good book!     
–
source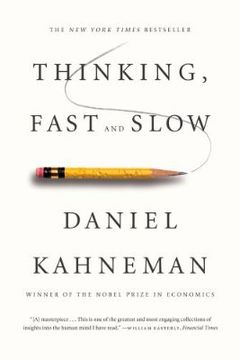 Explore the inner workings of the mind in this groundbreaking book that explains the two systems that drive the way we think. System 1 is fast, emotional, and intuitive while System 2 is slower, more analytical, and logical. Discover the benefits and drawbacks of both systems and learn how to tap into the benefits of slow thinking. With practical insights into decision-making in both our personal and professional lives, this book is a must-read for anyone looking to guard against mental pitfalls and gain a deeper understanding of the way we think.
@huishhodl That's an incredible book! We have a summary guide of the book here if it's helpful to you.     
–
source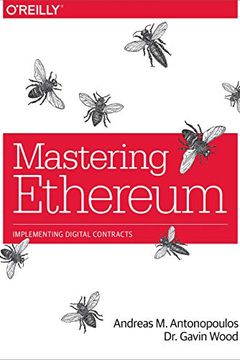 Explore the exciting, decentralized world of Ethereum with this practical guide. Discover how to build smart contracts and decentralized applications (DApps) with no central points of failure or control, and integrate with a payment network on an open blockchain. Written by experts Andreas M. Antonopoulos and Gavin Wood, learn key skills like public key cryptography, digital signatures, and security best practices through real-world examples. From creating tokens that represent assets, to building P2P components for DApps, this essential guide provides everything you need to innovate in this growing industry.
#3: The Grid by Gretchen Bakke - This is an older book but was an outstanding overview of how the American electrical grid works and how it's evolving. #4: Mastering the Lightning Network by @aantonop - This book is definitely for people that are running…     
–
source
The Fiat Standard by Saifedean Ammous
Layered Money by Nik Bhatia
The Mr. X Interviews Volume 2 by Luke Gromen
The Price of Tomorrow by Jeff Booth
Lifespan by David A. Sinclair
The Mr. X Interviews by Luke Gromen
Atomic Habits by James Clear
Big Debt Crises by Ray Dalio
The Creative Curve by Allen Gannett
The Bitcoin Standard by Saifedean Ammous
Why We Sleep by Matthew Walker
A Mind at Play by Jimmy Soni
The Grid by Gretchen Bakke
Think and Grow Rich by Napoleon Hill
The Brain by David Eagleman
The Book of Satoshi by Phil Champagne
Consciousness and the Brain by Stanislas Dehaene
Characteristics of Games by
When Money Dies by Adam Fergusson
This Time Is Different by Carmen M. Reinhart
The Dictionary of Body Language by Joe Navarro
The Creature from Jekyll Island by G. Edward Griffin
The Interpretation of Financial Statements by Benjamin Graham
The Rise and Fall of the Great Powers by Paul Kennedy
The Magic of Thinking Big by David J Schwartz