Sort by
Latest Recommendations First
Experience a provocative blend of speculation and science as one of the world's leading AI experts and a celebrated novelist navigate the question of how artificial intelligence will shape our world in the next two decades. From ubiquitous AI, genetic fortune-telling, and fully contactless societies to personalized entertainment that challenges our perception of celebrity, AI 2041 offers gripping narratives and incisive analysis for anyone interested in our collective future. Don't miss out on this thought-provoking exploration of AI's challenges and potential.
(2/2) While I hardly recommend any books even though I'm asked a lot for recommendations, I recommend AI2041 by @kaifulee & @ChenQiufan because it paints a picture of the future 20 years from now in a well researched and entertainingly written way: #AI2041     
–
source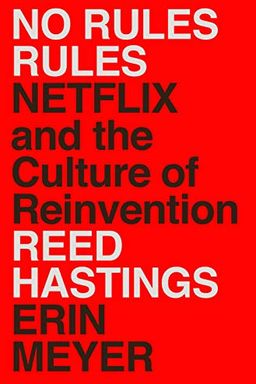 Discover the unconventional management principles that helped Netflix become an innovative and successful company. Rejecting traditional practices, cofounder Reed Hastings valued people over process, encouraged innovation over efficiency, and gave employees freedom and responsibility. In No Rules Rules, Hastings and business thinker Erin Meyer explore the philosophy behind the Netflix culture, drawing from interviews with past and present employees to reveal the untold story of a company that has revolutionized the entertainment industry.
Reed, his people, and his culture are all of star quality. I recommend his book. (3/3)     
–
source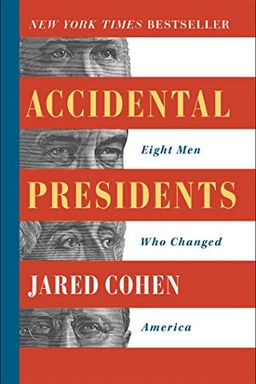 Discover the untold stories of eight men who became president of the United States without being elected to the position. From Tyler to Truman, Coolidge to LBJ, Accidental Presidents examines how the character of each leader impacted the nation and the world. Learn how they vastly changed American history - from delaying the Civil War to breaking up the trusts - and how their actions shaped the power and limits of the presidency. Immerse yourself in this gripping history lesson that adds immeasurably to our understanding of this most important position.
I found "Accidental Presidents" by @JaredCohen timely and informative. As I am thinking about the next president and the challenges he or she will face, that book provides me a valuable and entertaining view of past presidents during analogous difficult times.     
–
source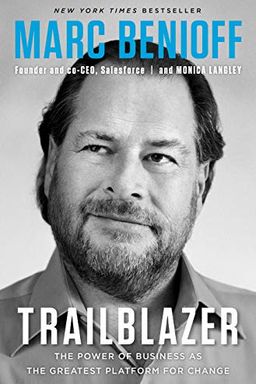 Trailblazer
The Power of Business as the Greatest Platform for Change
Discover the secrets to building a world-class culture and model for leadership in Trailblazer. Marc Benioff, founder and CEO of Salesforce, shares how values such as trust, customer success, innovation, and equality create a resilient company culture and the most powerful engine of success. Learn how these values come to life and empower every employee to do their best work, and gain insights and best practices for anyone who wants to adapt their culture to thrive in the face of inevitable disruption. Become a powerful agent of change in any workplace with Trailblazer.
...Two such people - @Benioff and Stephen Schwarzman - have luckily for you put out two books that let you tap into their thinking, so I suggest that you check out Marc's book, Trailblazer, at and Stephen's book, What It Takes, at     
–
source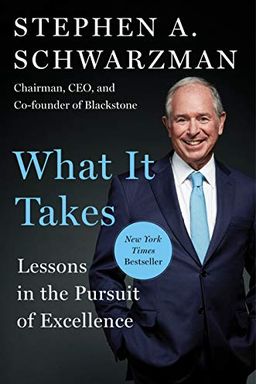 Learn from the co-founder and CEO of Blackstone, Stephen A. Schwarzman, in this empowering and informative book that uses impactful episodes from his life to show readers how to build, transform and lead thriving organizations. Schwarzman shares the lessons he's learned through creating a global financial institution that manages over $500 billion, as well through his philanthropic endeavors, which have led to transformative solutions in the education sector. Expect to find practical blueprints for success in entrepreneurship, investing, deal making, leadership and diplomacy, as well Schwarzman's mantra "don't lose money."
...Two such people - @Benioff and Stephen Schwarzman - have luckily for you put out two books that let you tap into their thinking, so I suggest that you check out Marc's book, Trailblazer, at and Stephen's book, What It Takes, at     
–
source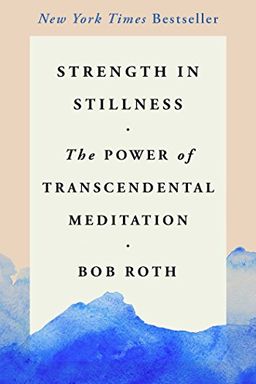 Discover the benefits of Transcendental Meditation from world authority Bob Roth in this instant New York Times bestseller. Roth has taught titans of business and the arts, federal prisoners, war-scarred veterans, and overworked parents to access their innate creativity and power through this simple, nonreligious technique. With scientifically proven benefits like reduced stress and anxiety, improved focus, sleep, resilience, creativity, and memory, this five-thousand-year-old technique has a direct impact on modern problems. In Strength in Stillness, Roth explores the science of Transcendental Meditation and highlights its ability to reduce stress and build resilience in a clear and accessible way.
@meditationbob @katyperry PS - I suggest his book "Strength in Stillness".     
–
source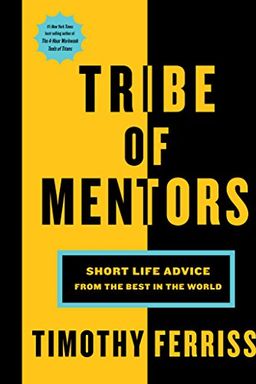 Get insights and tactical advice from 130+ of the world's top performers in this ultimate choose-your-own-adventure book, Tribe of Mentors. From billionaires to athletes, artists, and entrepreneurs, learn how to overcome failure, find work-life balance, meditate, set priorities, and achieve extraordinary results. Discover practical and tactical advice that can help you transform your life and achieve your goals. Written by Tim Ferriss, this book is a brand-new playbook of playbooks that will change your perspective on what's possible.
@DrBryanStewart @tferriss @TimFerrissBlog @jockowillink @steveaoki @RickRubin @tonyhawk @aishatyler @garyvee @joelmchale @naval I love Tim's book because it's essentially a collection of great principles from people who have accomplished great things.     
–
source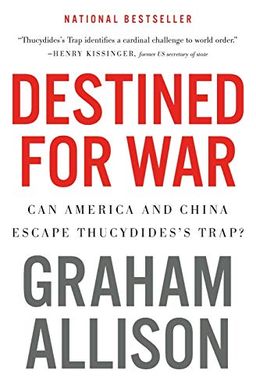 "Destined for War" by Graham Allison is a thought-provoking read that explores the potential for conflict between two major world powers, China and the United States. The book draws inspiration from Thucydides's Trap, which suggests that when a rising power challenges an established one, war is inevitable. Allison expertly blends history and current events to explain the concept and analyzes the steps that could be taken to prevent catastrophic consequences. A must-read for anyone interested in international affairs and politics.
Reminds us that over the last 500 years there have been 16 times in which there has been an empire challenging another. In 12 of those cases there have been wars.     
–
source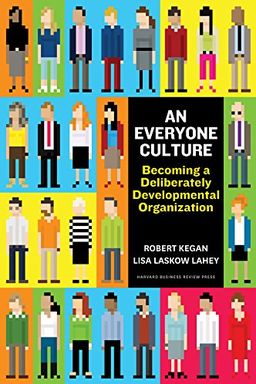 Creating a culture that supports personal and company growth is the theme of this innovative book. Based on the groundbreaking concept of Deliberately Developmental Organizations, the authors provide insightful guidance for any company looking to unleash its full potential. By weaving people's development into daily work life and operations, companies can prosper like never before. The authors share real-life examples from three leading companies to show readers how to implement a developmental culture in their own organizations. If you're looking for a new way of being at work, this book is a must-read!
Explore how to champion new ideas and fight groupthink in the #1 New York Times bestseller, from the author of Give and Take and co-author of Option B. With surprising studies and stories, discover how to speak up without getting silenced, build a coalition of allies, and manage fear and doubt. Learn from entrepreneurs, analysts, and even a TV executive who saved Seinfeld from being cut. Full of powerful ideas, this book might just change the way you live your life and inspire you to change your world.
Learn or Die by Edward Hess
The Gift of Adversity by Norman E Rosenthal
Subliminal by Leonard Mlodinow
The Power of Habit by Charles Duhigg
Beyond Religion by Dalai Lama
Who's in Charge? by Michael S. Gazzaniga
Thinking, Fast and Slow by Daniel Kahneman
Why We Believe in God by J. Anderson Thomson
Incognito by David Eagleman
Welcome to Your Brain by Sandra Aamodt
Einstein's Mistake by Hans C. Ohanian
Leadership the Outward Bound Way by Rob Chatfield
The Spiritual Brain by Mario Beauregard
Creativity and the Brain by Mario Tokoro
Einstein by Walter Isaacson
My Stroke of Insight by Jill Bolte Taylor
Changing Minds by Howard Gardner
A Whole New Mind by Daniel H. Pink
You by Michael M. Lombardo
Benjamin Franklin by Walter Isaacson
Discovering Your Personality Type by Don Richard Riso
Who Am I? The 16 Basic Desires That Motivate Our Actions and Define Our Personalities by Steven Reiss
In Over Our Heads by Robert Kegan
The Lessons of History by Will Durant
River Out of Eden by Richard Dawkins
The Evolving Self by Robert Kegan
The Hero with a Thousand Faces by Joseph Campbell