Sort by
Latest Recommendations First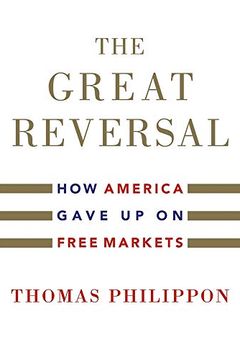 This is the most important book on economics I've read in a while. It will explains how the United States went from being a vibrant free market with low prices for consumers to one in which oligopolies and monopolies abound and consumers get shafted with higher price.     
–
source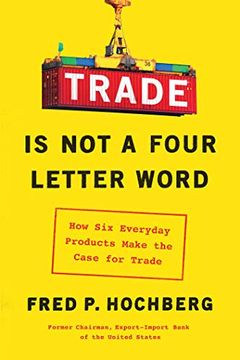 Hochberg has managed to do the seemingly impossible, write a breezy, smart, funny book about trade, he weaves in stories with the data, has a refreshingly informal voice and takes the reader on an entertaining ride. The bonus is he's right about the subject as well.     
–
source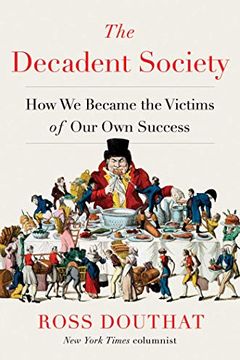 I benefitted from reading this strikingly well-written book that ranges widely and intelligently over politics, economics, and culture, and captures something very essential about America today.     
–
source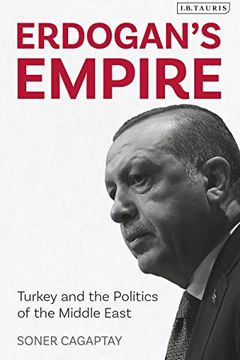 Gradually since 2003, Turkey's autocratic leader Recep Tayyip Erdogan has sought to make Turkey a great power -- in the tradition of past Turkish leaders from the late Ottoman sultans to Ataturk, the founder of modern Turkey. Here the leading authority Soner Cagaptay, author of The New Sultan -- the first biography of President Erdogan -- provides ...
This is the best book on Turkey today. Well-written, with good, short sections on the country's past, that then shed light on its present.     
–
source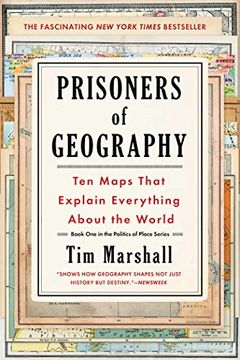 Ten maps that tell you everything you need to know about global politics, by Time Marshall. This is a good idea superbly executed. The book explains the world starting with geography, which in many ways is an idea of a starting point. It explains Russia, Ukraine, Kashmir, Tibet, Iraq, all through the rich lands of the map.     
–
source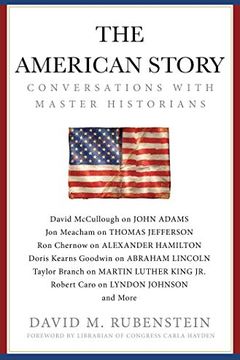 It is superbly done, making for a rich wide-ranging discussion of American history. But because of the format, a very engaging one that is very easy to read and reread.     
–
source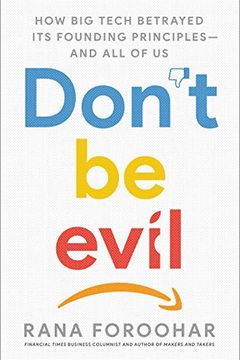 Don't Be Evil
How Big Tech Betrayed Its Founding Principles -- and All of Us
This is a fascinating highly engaging account of the rise of big technology companies and how they have betrayed their ideals and endangered American democracy. It will make you think hard about something we tend to simply accept as normal. The way technology now dominates our lives and societies.     
–
source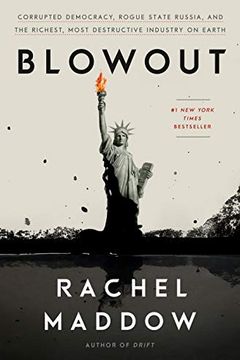 "Blowout" is a brilliant description of many of the problems caused by our reliance on fossil fuels. But it does not provide a path out of the darkness. My take on @maddow's latest book:     
–
source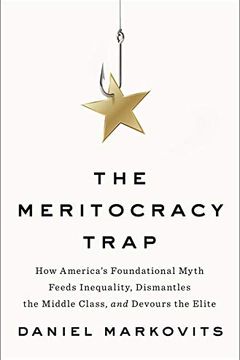 The Meritocracy Trap
How America's Foundational Myth Feeds Inequality, Dismantles the Middle Class, and Devours the Elite
This is the most interesting and provocative book I have read in a while. The author sits atop America's meritocracy. He is a Yale Law School Professor. But he argues that it has become a deeply dysfunctional and pernicious system causing crazed competition and anxiety for those on the inside succeeding and the sense of exclusion and isolation for those on the outside.     
–
source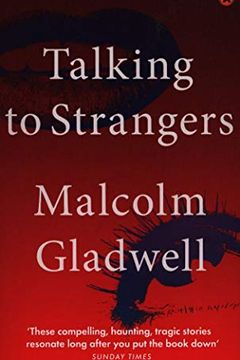 I would say to you, it's a very good formula, and he executes it so well, making this book compulsively readable and insightful. Like all of his work, agree or not, it will make you think.     
–
source
A Good Provider Is One Who Leaves by Jason Deparle
21 Lessons for the 21st Century by Yuval Noah Harari
Democracy and Dictatorship in Europe by Sheri Berman
Destined for War by Graham Allison
The Death of Truth by Michiko Kakutani
Hit Makers by Derek Thompson
Hundred-Year Marathon by Michael Pillsbury
Lee Kuan Yew by Graham Allison
The World Is Flat 3.0 by Thomas L. Friedman
The Professor and the Madman by Simon Winchester