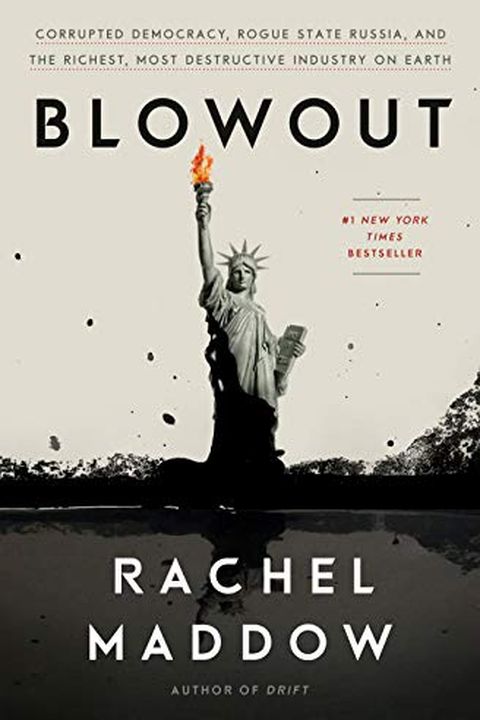 Blowout
Corrupted Democracy, Rogue State Russia, and the Richest, Most Destructive Industry on Earth
Rachel Maddow
Blowout exposes the dark and corrupt world of the oil-and-gas industry, revealing how it has weakened democracies, destroyed environments, and propped up authoritarian regimes. From Oklahoma City to Siberia to Equatorial Guinea, Rachel Maddow takes us on a riveting journey, highlighting the greed and incompetence of Big Oil and Gas. This book is a clarion call to stop subsidizing the wealthiest industry on earth, to fight for transparency, and to check the influence of predatory oil executives and their enablers. The stakes have never been higher: as Maddow writes, "Democracy either wins this one or disappears."
Publish Date
2019-10-01T00:00:00.000Z
2019-10-01T00:00:00.000Z
Recommendations
"Blowout" is a brilliant description of many of the problems caused by our reliance on fossil fuels. But it does not provide a path out of the darkness. My take on @maddow's latest book:     
–
source
.@Maddow deserves Emmy and Pulitzer.. and more.. for her work in the interview of Lev Parnas, and her book "Blowout" - she is the best reporter. True journalist. Watched 1/14 (documents) and 1/15 (Lev Parnas Interview Part-1) shows twice. I can not wait for part-2 - on 1/16/20.     
–
source