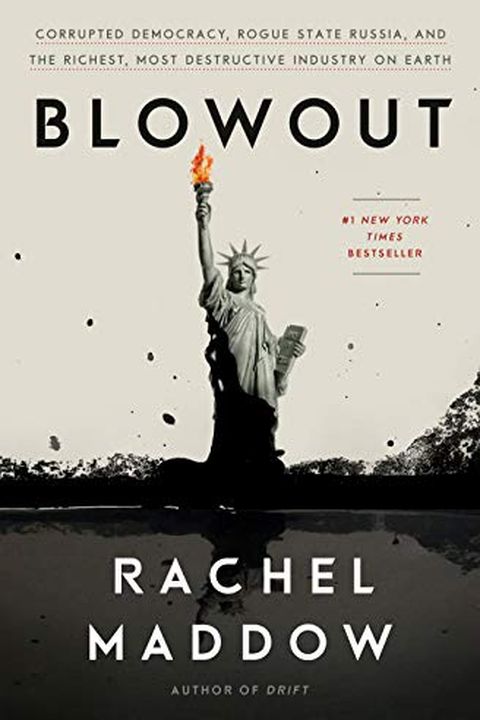 Blowout
Corrupted Democracy, Rogue State Russia, and the Richest, Most Destructive Industry on Earth
Rachel Maddow
Blowout: Corrupted Democracy, Rogue State Russia, and the Richest, Most Destructive Industry on EarthBig Oil and Gas Versus Democracy—Winner Take All Rachel Maddow's Blowout offers a dark, serpentine, riveting tour of the unimaginably lucrative and corrupt oil-and-gas industry. With her trademark black humor, Maddow takes us on a switchback journey...
Publish Date
2019-10-01T00:00:00.000Z
2019-10-01T00:00:00.000Z
Recommendations
"Blowout" is a brilliant description of many of the problems caused by our reliance on fossil fuels. But it does not provide a path out of the darkness. My take on @maddow's latest book:     
–
source
[email protected] deserves Emmy and Pulitzer.. and more.. for her work in the interview of Lev Parnas, and her book "Blowout" - she is the best reporter. True journalist. Watched 1/14 (documents) and 1/15 (Lev Parnas Interview Part-1) shows twice. I can not wait for part-2 - on 1/16/20.     
–
source