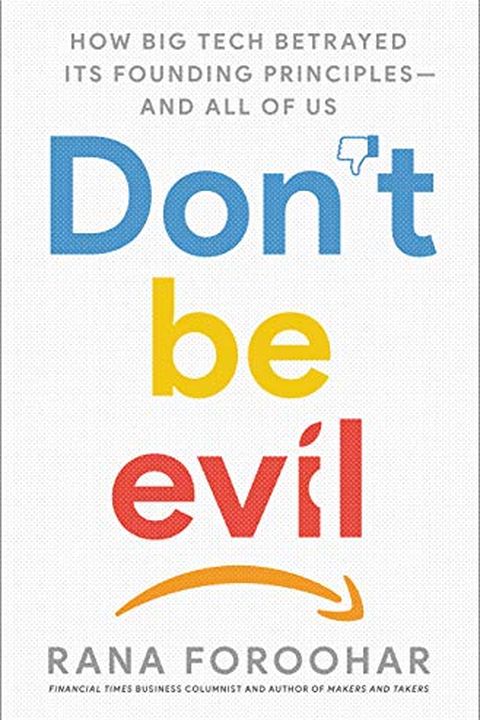 Don't Be Evil
How Big Tech Betrayed Its Founding Principles -- and All of Us
Rana Foroohar
A penetrating indictment of how todays largest tech companies are hijacking our data, our livelihoods, our social fabric, and our mindsfrom an acclaimed Financial Times columnist and CNN analyst  Dont be evil was enshrined as Googles corporate mantra back in its early days, when the companys cheerful logo still conveyed the utopian vision for a fut...
Publish Date
2019-11-05T00:00:00.000Z
2019-11-05T00:00:00.000Z
Recommendations
This is a fascinating highly engaging account of the rise of big technology companies and how they have betrayed their ideals and endangered American democracy. It will make you think hard about something we tend to simply accept as normal. The way technology now dominates our lives and societies.     
–
source