Branko Milanovic
Recommended Books
Branko Milanović is a Serbian-American economist. He is most known for his work on income distribution and inequality. Since January 2014, he is a visiting presidential professor at the Graduate Center of the City University of New York and an affiliated senior scholar at the Luxembourg Income Study.
Sort by
Latest Recommendations First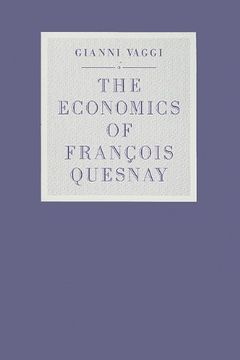 The author undertakes a new interpretation of physiocratic economics and its contributions to the foundation of economic science....
I know that very few people care about it, but... Gianni Vaggi book on the economics of Quesnay is really excellent. Not only a great introduction to Quesnay, but a super good discussion of the surplus, free trade, tenant-farmers vs landlords etc.     
–
source
This is really a brilliant book, in many respects, and it is world's misfortune that the US-China relationships are now handled by the much less knowledgeable people.     
–
source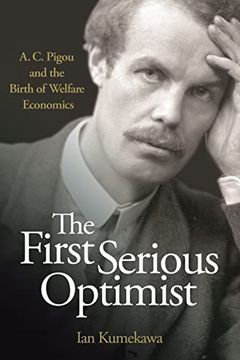 A groundbreaking intellectual biography of one of the twentieth century's most influential economists...
Kumekawa is an excellent writer. The book is very well sourced; Kumekawa did serious archival work, reading 00s of letters Pigou exchanged. K does an excellent job in presenting the disagreements between the Keynesians & Pigou. (Full disclosure, Ian is nephew of a close friend).     
–
source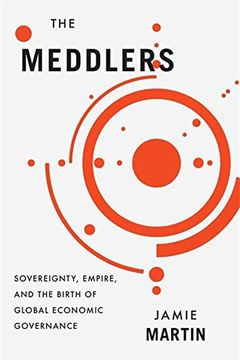 The Meddlers
Sovereignty, Empire, and the Birth of Global Economic Governance
A pioneering history traces the origins of global economic governance--and the political conflicts it generates--to the aftermath of World War I.International economic institutions like the IMF and World Bank exert incredible influence over the domestic policies of many states. These institutions date from the end of World War II and amassed power ...
@jamiemartin2 @ForeignAffairs Thanks @jamiemartin2. Great book; I learned a lot from it, and I am sure many will too.     
–
source
Finally, three books that I also like very much. An easy choice, Keynes' classic "The economic consequences of the peace". But if you want a strong critique of Keynes read Etienne Mantoux's "The econ consequences of Mr Keynes".     
–
source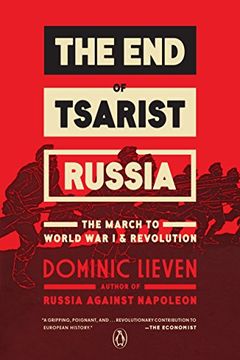 An Economist Best Book of the YearA Financial Times Best Book of the Year."Lieven has a double gift: first, for harvesting details to convey the essence of an era and, second, for finding new, startling, and clarifying elements in familiar stories.  This is history with a heartbeat, and it could not be more engrossing."—Foreign AffairsOne of the wo...
This is another example how the centralization of decision-making led to a war. An excellent book.     
–
source
Many theories have been offered to explain the disintegration of the Soviet Union, yet none sufficiently explain the speed and profundity of the empire's collapse. In this powerful polemic, Wisla Suraska disputes popular interpretations of the dissolution of the Soviet Union and explains how theories, such as totalitarian theory, have failed to exa...
@BuddyYakov @DougHenwood @vpalsmith33 @nils_gilman @IsabellaMWeber @ArtemyMK @FukuyamaFrancis @DrRadchenko @RadioFreeTom @osmastro @zenpundit @prchovanec @DuncanWeldon @KaiserKuo @adam_tooze @JWMason1 That's the best book that I have read on the topic: (since appr. 1988, there was no state in the USSR).     
–
source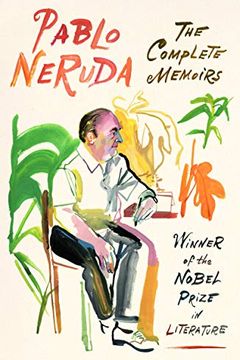 The classic memoir of the Nobel Prize-winning poet, now expanded with newly discovered materialSouthern Chile was an open frontier when the beloved poet Pablo Neruda was born there in 1904. A motherless, pensive child in the wild, he began writing poems long before quitting the countryside for Santiago, where he spent his bohemian student years. Fr...
Many years ago when I read Neruda's excellent memoirs (I would suggest the book to everyone), I was a bit puzzled by Neruda going ecstatic in front of every Siberian dam when the same dam would leave him ice- cold in the US. But then I thought I understood.     
–
source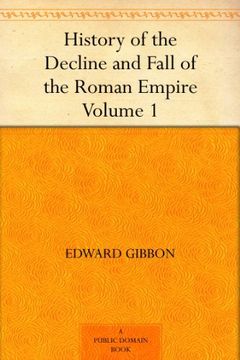 @Picketer It is actually the most readable book. It is like a book of incredible adventures--and for me the greatest gain was that many isolated historical instances that I was unable to put in their exact context, simply fell into place thanks to Gibbon.     
–
source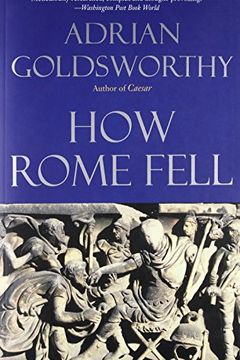 @MGF91 @Patrick_Wyman @DiegoCastaneda I liked Averil Cameron, The Later Roman Empire; Ward- Perkins, The Fall of Rome (I used his data in one of my papers) and an old and short book, Walbank, The decline of the Roman Empire in the West. Also A Goldsworthy, How Rome Fell (but do not remember it well).     
–
source
The Meritocracy Trap by Daniel Markovits
The Invisible Hand? by Bas van Bavel
The Deep State by Mike Lofgren
The China Boom by Ho-Fung Hung
Anna Karenina by Leo Tolstoy
Escaping Poverty by Peer Vries
The Passions and the Interests by Albert O. Hirschman
The Fall of Rome by Bryan Ward-Perkins
Development Projects Observed by Albert O. Hirschman
Godfather of the Kremlin by Paul Klebnikov
Sailor Who Fell from Grace with the Sea by Yukio Mishima
Forbidden Colors by Yukio Mishima
The Later Roman Empire by Averil Cameron
Thy Hand, Great Anarch! India by Nirad Chaundhuri
The Diaries of Franz Kafka, 1910-1923 by Franz Kafka
Exit, Voice, and Loyalty by Albert O. Hirschman
Confessions of a Mask by Yukio Mishima
The decline of the Roman Empire in the West by F. W Walbank