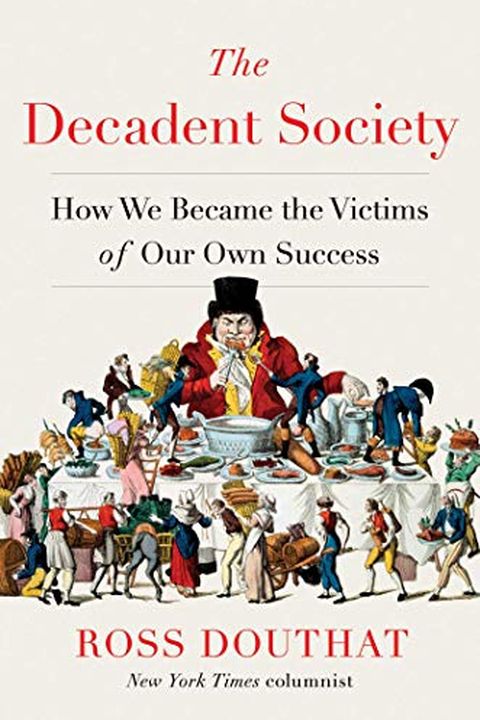 The Decadent Society
How We Became the Victims of Our Own Success
Ross Douthat
From the New York Times columnist and bestselling author of Bad Religion, a powerful portrait of how our age in human history, so superficially turbulent, is actually defined by stagnation, repetition, deadlocks, and decayToday the Western world seems to be in crisis. But beneath our social media frenzy and reality-television politics, the deeper r...
Publish Date
2020-02-25T00:00:00.000Z
2020-02-25T00:00:00.000Z
Recommendations
I benefitted from reading this strikingly well-written book that ranges widely and intelligently over politics, economics, and culture, and captures something very essential about America today.     
–
source
Sets the stakes for the most urgent public debate of the 2020s: How do we get back to the future?     
–
source
Excellent book! It has a real dose of Peter Thiel (and some Tyler Cowen), and most of it comes as fresh material even if you have read all of Ross's other columns and books. Imagine the idea of technological stagnation tied together with a conservative Catholic critique of decadence, and in a convincing manner with a dose of pro-natalism tossed in for good measure. There is commentary on Star Wars, Back to the Future, Jordan Peterson, and much more.     
–
source