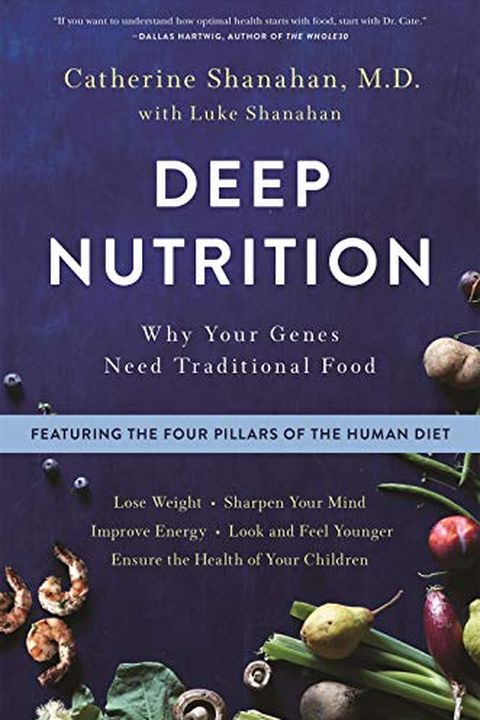 Deep Nutrition
Why Your Genes Need Traditional Food
Catherine Shanahan
Discover the secrets of diets from around the world that have kept people healthy and disease-free for generations in this bestselling book from physician and biochemist Cate Shanahan. Based on her extensive research and personal experience, the book offers a prescriptive plan for "The Human Diet," which includes 4 key nutritional strategies such as fresh food and organ meats. With the latest discoveries in the field of epigenetics, Deep Nutrition shows how your diet and lifestyle can alter your DNA and improve your overall health, from improving mood to building stronger bones and younger, smoother skin.
Publish Date
2008-11-14T00:00:00.000Z
2008-11-14T00:00:00.000Z
Recommendations
@LowPreference @wef Read the book, Deep Nutrition. That's a great starting point.     
–
source
⁦@APompliano⁩ if you seriously care about your own future ⁦⁦this is a must "devour" book #HealthyEating #nutrition     
–
source