Sort by
Latest Recommendations First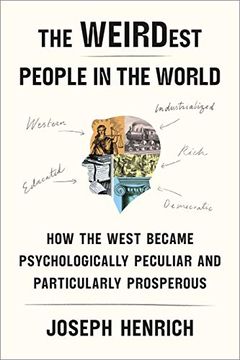 Ben's book choice #1 by @JoHenrich, which I also highly recommend:     
–
source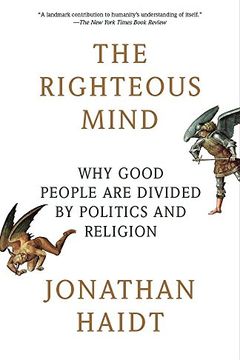 On morality and politics, and on the two kinds of fairness, I can't recommend this book by @JonHaidt too highly:     
–
source
EARLY HISTORY OF INDUSTRY & SCIENCE. Imagine holding history in your hands. Now you can. Digitally preserved and previously accessible only through libraries as Early English Books Online, this rare material is now available in single print editions. Thousands of books written between 1475 and 1700 can be delivered to your doorstep in individual vo...
Written in 1685. Some things never change!     
–
source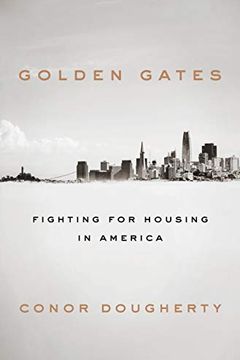 On why we can't build in great American cities like San Francisco today and what we need to do about it.     
–
source
On perhaps the greatest American builder of all, the builder who brought electricity to us all, Thomas Edison.     
–
source
On how four great builders of the 19th century built the world we live in today.     
–
source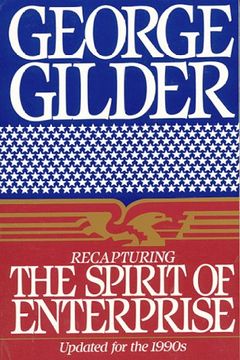 The wellspring of capital will not be found on Wall Street or in the stuffy halls of corporate America, but instead in the hopes and dreams of people who want to create new products and new approaches to problem solving. It is this wellspring that will ultimately cleanse the soul of corporate America corrupted by power and age. George Gilder's 1984...
On how economic systems that encourage aggressive entrepreneurship build the most for the benefit of the most.     
–
source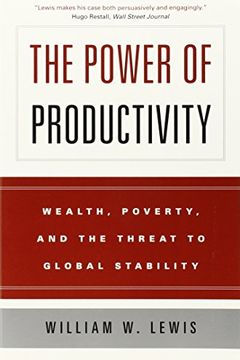 The disparity between rich and poor countries is the most serious, intractable problem facing the world today. Chronic poverty affects more than the citizens and economies of these nations; it threatens global stability as the pressures of immigration become unsustainable and rogue nations seek power and influence through extreme political and terr...
On how technology-driven productivity growth improves human welfare and creates more jobs and higher wages.     
–
source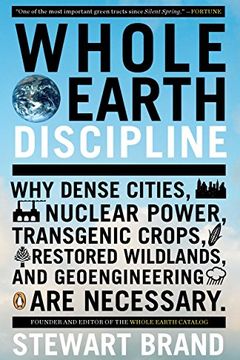 Whole Earth Discipline
Why Dense Cities, Nuclear Power, Transgenic Crops, Restored Wildlands, and Geoengineering Are Necessary
On why even environmentalists should be pro building, pro cities, pro nuclear, and pro genetic engineering.     
–
source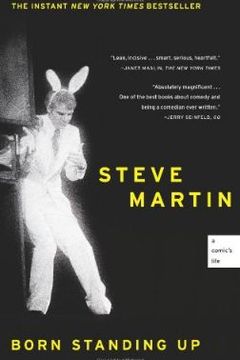 So the number one piece of advice that I have ever read and that I tell people on these kind of topics is always from the comedian Steve Martin, who I think is an absolute genius, wrote a great book on the start of his career, which obviously was very successful. The book is called "Born standing up", it's a short little book and it describes how he became Steve Martin. And the part of the book is, he says what is the key to success? The key to success is be so good they can't ignore you.     
–
source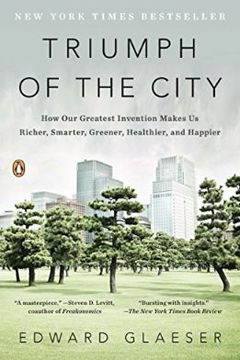 Triumph of the City
How Our Greatest Invention Makes Us Richer, Smarter, Greener, Healthier, and Happier
Triumph of the City: How Our Greatest Invention Makes Us Richer, Smarter, Greener, Healthier, and Happier by Edward Glaeser -- How cities drive the development of civilization, by putting people together. Highly relevant to the future of the Internet!     
–
source
The Rational Optimist by Matt Ridley
A Spy Among Friends by Ben MacIntyre
Extreme Ownership by Jocko Willink
How to Live by Sarah Bakewell
Lone Survivor by Marcus Luttrell
A Very Expensive Poison by Luke Harding
The Myth of the Rational Voter by Bryan Caplan
Living with a SEAL by Jesse Itzler
Shattered by Jonathan Allen
Devil's Bargain by Joshua Green
The Rise of Superman by Steven Kotler
Civilian Warriors by Erik Prince
Days of Rage by Bryan Burrough
12 Rules for Life by Jordan B. Peterson
Skin in the Game by Nassim Nicholas Taleb
Conspiracy by Ryan Holiday
A Higher Loyalty by James Comey
The Strange Death of Europe by Douglas Murray
Chasing Hillary by Amy Chozick
But What If We're Wrong? by Chuck Klosterman
When the Wolves Bite by Scott Wapner
All Out War by Tim Shipman
The Courage to Be Disliked by Ichiro Kishimi
A Guide to the Good Life by William B. Irvine
The Spider Network by David Enrich
Thinking in Bets by Annie Duke
Thinking, Fast and Slow by Daniel Kahneman
Expert Political Judgment by Philip E. Tetlock
More from Less by Andrew McAfee
Who Is Michael Ovitz? by Michael Ovitz
Can't Hurt Me by David Goggins
Behave by Robert M. Sapolsky
Becoming Steve Jobs by Brent Schlender
Zero to One by Peter Thiel
The Hard Thing About Hard Things by Ben Horowitz
Kill Decision by Daniel Suarez
The Lean Startup by Eric Ries
The Wizard of Menlo Park by Randall E. Stross
Schulz and Peanuts by David Michaelis
Walt Disney by Neal Gabler
Poor Charlie's Almanack by Peter D. Kaufman
Only the Paranoid Survive by Andrew S. Grove
High Output Management by Andrew S. Grove
Private Truths, Public Lies by Aa