Sort by
Latest Recommendations First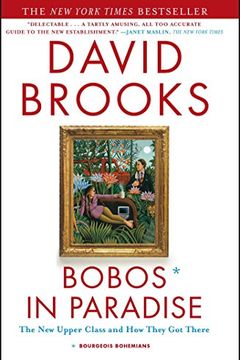 The definitive book on class in America circa the onset of the 21st century by @nytdavidbrooks -- the managerial elite as "bourgeois bohemians" or bobos --     
–
source
This is one of the craziest books I've ever read; highly recommend.     
–
source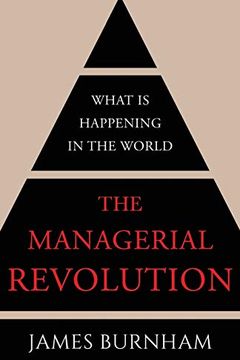 Burnham's claim was that capitalism was dead, but that it was being replaced not by socialism, but a new economic system he called 'managerialism' - rule by managers.Written in 1941, this is the book that theorised how the world was moving into the hands of the 'managers'. Burnham explains how Capitalism had virtually lost its control, and would be...
This is true. It's the older, bourgeois, pre-managerial model of capitalism that created the modern world. Contrast with the present degraded, wokified, zombified oligarchy. The book to read -> The Managerial Revolution: What is Happening in the World     
–
source
Excellent book on the current thing circa 100 years ago: @okrent     
–
source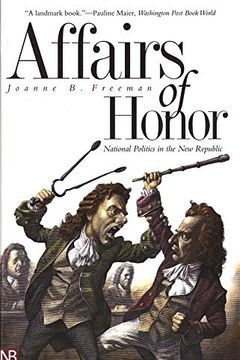 A major reassessment of American political culture in the days of Jefferson, Hamilton, and Burr "[A] landmark study of Hamilton and the founders."—Jeff Sharlet, Chronicle of Higher Education "Demands the attention of everyone with a serious interest in the history of American politics."—Pauline Maier, Washington Post In this extraordinary book, Joa...
Seems like a good night to recommend these two outstanding books about violence in early American politics by @jbf1755 -> Affairs of Honor and The Field of Blood     
–
source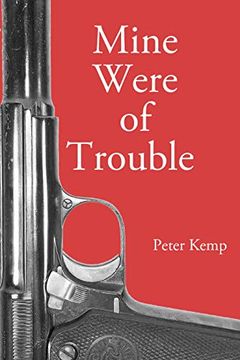 Spain, 1936. Escalating violence between left- and right-wing political factions boils over. Military officers stage a coup against a democratically elected, Soviet-backed, government. The country is thrown into chaos as centuries-old tensions return to the forefront. Hundreds of thousands of Spaniards choose sides and engage in the most devastatin...
And another very interesting book about a British volunteer on the *other* side of the Spanish Civil War --     
–
source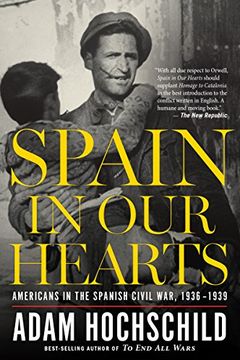 From the acclaimed, best-selling author Adam Hochschild, a sweeping history of the Spanish Civil War, told through a dozen characters, including Ernest Hemingway and George Orwell: a  tale of idealism, heartbreaking suffering, and a noble cause that failed For three crucial years in the 1930s, the Spanish Civil War dominated headlines in America an...
Very interesting book on American volunteers in the Spanish Civil War -- written from the left, melancholy and wistful.     
–
source
I am going to start Burnham-posting soon. He just keeps becoming more relevant, including in these times. Recommended reading:     
–
source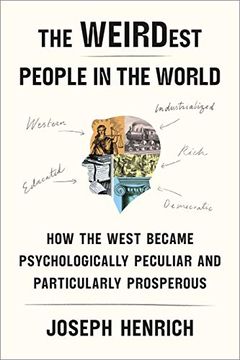 Ben's book choice #1 by @JoHenrich, which I also highly recommend:     
–
source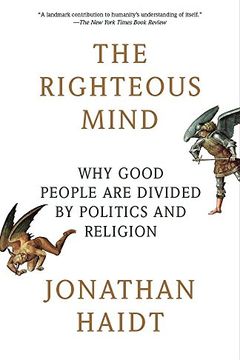 On morality and politics, and on the two kinds of fairness, I can't recommend this book by @JonHaidt too highly:     
–
source
More from Less by Andrew McAfee
Who Is Michael Ovitz? by Michael Ovitz
Thinking in Bets by Annie Duke
Can't Hurt Me by David Goggins
The Strange Death of Europe by Douglas Murray
The Courage to Be Disliked by Ichiro Kishimi
Behave by Robert M. Sapolsky
Chasing Hillary by Amy Chozick
When the Wolves Bite by Scott Wapner
A Higher Loyalty by James Comey
Skin in the Game by Nassim Nicholas Taleb
Conspiracy by Ryan Holiday
12 Rules for Life by Jordan B. Peterson
Extreme Ownership by Jocko Willink
Devil's Bargain by Joshua Green
But What If We're Wrong? by Chuck Klosterman
Shattered by Jonathan Allen
The Spider Network by David Enrich
A Very Expensive Poison by Luke Harding
All Out War by Tim Shipman
Living with a SEAL by Jesse Itzler
Becoming Steve Jobs by Brent Schlender
Days of Rage by Bryan Burrough
A Spy Among Friends by Ben MacIntyre
Civilian Warriors by Erik Prince
Zero to One by Peter Thiel
The Rise of Superman by Steven Kotler
The Hard Thing About Hard Things by Ben Horowitz
Kill Decision by Daniel Suarez
Thinking, Fast and Slow by Daniel Kahneman
Triumph of the City by Edward Glaeser
How to Live by Sarah Bakewell
The Lean Startup by Eric Ries
The Rational Optimist by Matt Ridley
An apology for the builder, or, A discourse shewing the cause and effects of the increase of building by Nicholas Barbon
Whole Earth Discipline by Stewart Brand
A Guide to the Good Life by William B. Irvine
Born Standing Up by Steve Martin
The Myth of the Rational Voter by Bryan Caplan
Lone Survivor by Marcus Luttrell
The Wizard of Menlo Park by Randall E. Stross
Schulz and Peanuts by David Michaelis
Walt Disney by Neal Gabler
Tycoons by Charles R. Morris
Expert Political Judgment by Philip E. Tetlock
The Power of Productivity by William W. Lewis
Poor Charlie's Almanack by Peter D. Kaufman
Only the Paranoid Survive by Andrew S. Grove
High Output Management by Andrew S. Grove
Private Truths, Public Lies by Aa
Recapturing the Spirit of Enterprise by George Gilder