Sort by
Latest Recommendations First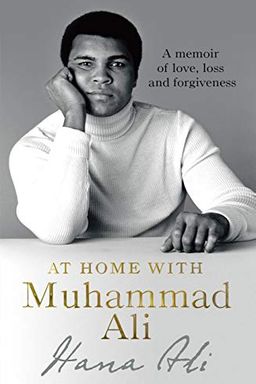 "Discover the candid and revealing portrait of the legendary heavyweight boxing champion Muhammad Ali, from the intimate perspective of his daughter Hana Yasmeen Ali. Through audio journals, love letters, and cherished memories, Hana shares the rise and fall of her parent's marriage, family struggles, and Ali's legacy. Experience the everyday adventures of a unique family, including visits from Michael Jackson and Clint Eastwood. This book is a final love letter from a daughter to her father and a must-read for anyone who admires and respects Ali as the greatest sporting icon of our age."
I highly recommend this book by Ali's daughter @Hanayali. The storytelling captures the legendary heavyweight boxing champion, Olympic Gold medalist, activist, and philanthropist as never before in this candid and intimate family memoir. Happy #FathersDay     
–
source
Discover how to master your mind with this practical guide rooted in Kundalini Yoga teachings. Written by Yogi Bhajan, PhD, this book offers over 40 illustrated meditations that will help you direct, clear, and calm your mind. With a conversational and concise approach, this book is a great tool for anyone looking to improve focus, achieve goals, and meet life's challenges. Readers agree that it's changing their lives!
Discover how our opinions, behaviors, and beliefs are shaped by the "competing truths" in our world. In Truth: A User's Guide, Hector Macdonald explores how two true statements about the same thing can give wildly different impressions. Learn how businesses, media, politicians, advertisers, and even regular people use these "competing truths" to influence us. Through fascinating case studies and practical takeaways, this engaging read shows us how to navigate the world more effectively and be more influential within it.
A guide to navigating the complex and volatile world we live in today. The exponential growth of modern technology and interconnectedness has created a new future, requiring a new operating system. Joi Ito and Jeff Howe distill this logic into nine principles for survival, from embracing risks to drawing inspiration from existing networks. With case studies and research from leading-edge thinkers, this dynamic blueprint will help you adapt and succeed in this unpredictable world.
The good Lord helped me discover this book.     
–
source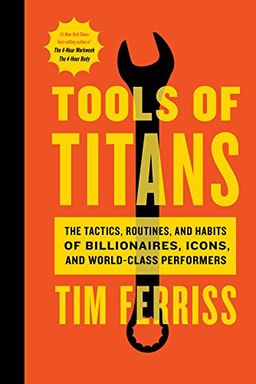 Tools of Titans
The Tactics, Routines, and Habits of Billionaires, Icons, and World-Class Performers
Explore the tools, tactics, and life lessons of almost 200 world-class performers with this groundbreaking book. Delve into morning routines, workout regimens, recommended books, time-wasting pitfalls to avoid, and daily supplement intake of celebrities, athletes, Special Operations commanders, and black-market biochemists. This ultimate notebook of high-leverage tools has been vetted, explored, and applied by the author himself, making it a valuable resource for anyone seeking success and efficiency in their personal and professional lives.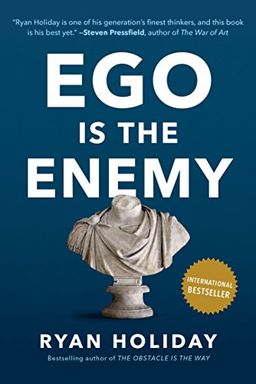 This book explores how our own egos can hold us back in life, hindering our potential for success and growth, and highlights the benefits of overcoming it. Through the use of compelling stories, from famous historical figures to modern-day success stories, readers will learn valuable lessons to apply in their own lives. With these tactics and strategies, readers can learn to achieve their goals without their ego getting in the way.
One of the books that I've given away the most lately.     
–
source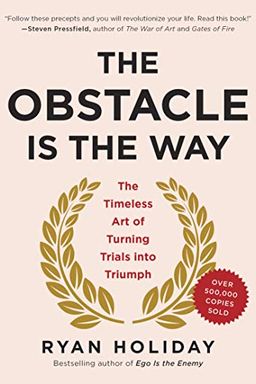 Learn how to turn obstacles into opportunities with the success formula followed by icons of history like John D. Rockefeller, Amelia Earhart, and Steve Jobs. In this book, discover timeless philosophical principles laid down by a Roman emperor that can help you achieve excellence in any situation. With revealing insights into their astounding triumphs, find out how ordinary people achieved extraordinary success by following this formula that teaches you how to turn your own adversity into advantage.
One of the books that I've given away the most lately.     
–
source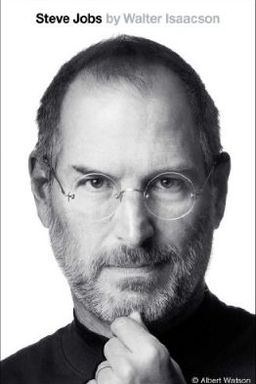 Explore the roller-coaster life and searingly intense personality of a creative entrepreneur whose passion for perfection and ferocious drive revolutionized six industries in this exclusive New York Times bestselling biography. Based on over forty interviews with the subject and over a hundred interviews with colleagues, friends, adversaries, and family members, this riveting story delves into the demons that drove this innovative icon to both great success and deep despair. From personal computers to digital publishing, he connected creativity with technology to create value, leaving a legacy that is both instructive and cautionary.
When I read this book I was so blown away. I had underlined about three-quarters of the book.     
–
source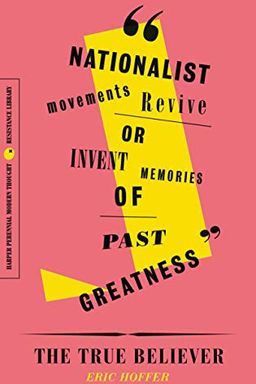 The True Believer delves into the theme of political fanaticism, examining how individuals become extremists. Written by San Francisco dock worker, Eric Hoffer, this book is a landmark in the field of social psychology. With praise from Arthur Schlesinger Jr., it offers a visionary, provocative look into the mind of a fanatic, and is an essential read for understanding today's world. This is the first and most famous book within the Harper Perennial Resistance Library series, a collection of excellent classic works that reveal the nature of truth, resistance, and authoritarianism.
This, to me, is one of the true classics of all time.     
–
source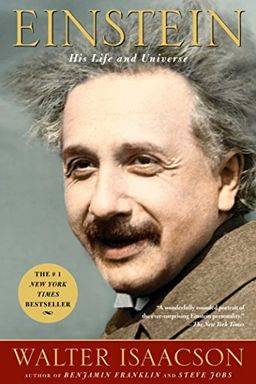 Explore the fascinating story of a rebellious genius, Albert Einstein, in this riveting biography by Walter Isaacson. Based on newly released personal letters, Isaacson shows how Einstein's scientific imagination sprang from his impertinent personality and creativity. Discover how a struggling patent clerk became the mind-reader of the cosmos, unlocking the mysteries of the atom and universe by questioning conventional wisdom and embracing a morality based on free minds and individuals. This compelling read is a testament to the power of creativity and freedom, just as relevant today as it was during Einstein's extraordinary life.
Anybody who can write a book on Einstein and that an idiot like me can understand the physics was a miracle.     
–
source
Benjamin Franklin by Walter Isaacson
Life Is So Good by George Dawson
Blue Highways by William Least Heat Moon