Sort by
Latest Recommendations First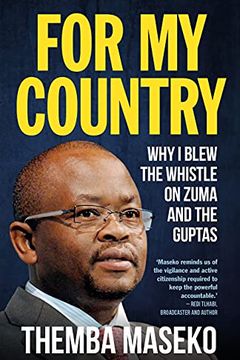 Necessary book to read.     
–
source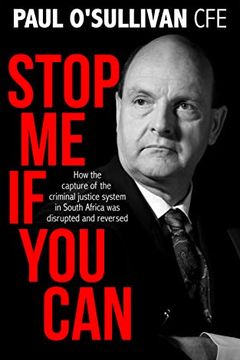 Stop Me if You Can
How the Capture of the Criminal Justice System in South Africa was Disrupted and Reversed
This gripping true story is about one man's fight against corruption in South Africa. After uncovering shocking connections between high-profile individuals and notorious drug traffickers, Paul O'Sullivan opened criminal dockets that ultimately led to the conviction of corrupt officials. Despite facing countless obstacles and personal danger, O'Sullivan refused to back down in his quest to expose wrongdoing and ensure accountability. This is a powerful and inspiring tale of one person's dedication to justice.
Read this book by Paul O'Sullivan for evidence     
–
source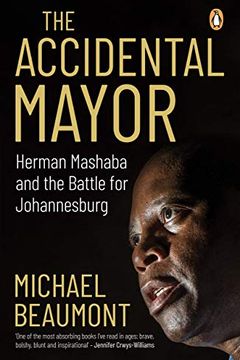 This explosive tell-all follows the three-year tenure of a well-known South African businessman as mayor of Johannesburg, and his subsequent resignation from the party and position. Written by his chief of staff, the book delves into the achievements, challenges, and controversies of his time in office, including the discovery of previous government looting, and the difficulty of working with coalition partners. The Accidental Mayor also explores the infighting and factionalism within the party, and asks whether there is an alternative for the future.
I asked anyone who wants the Truth, and only the Truth, to read Michael Beaumont's book, "The Accidental Mayor", to judge for themselves about political parties' seriousness to fight this endemic corruption     
–
source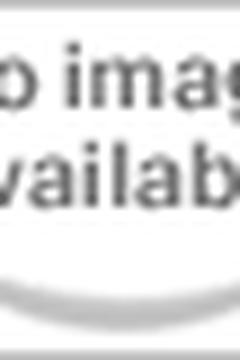 Just had an awesome 2 weeks' break in Mexico, Cancun & Mexico City. Used the opportunity to catch up on some reading. Fascinated by this Must read book - "South African Heritage, A biography of H.J. van der Bijl" by Alice Jacobs     
–
source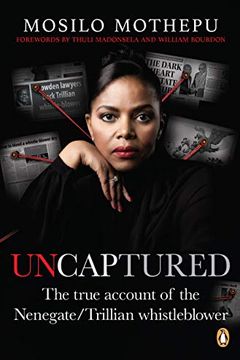 Uncaptured
The true account of the Nenegate/Trillian whistleblower
In "Uncaptured," a former CEO tells the story of blowing the whistle on a corrupt financial consultancy linked to state capture in South Africa, and the devastating impact it had on her life. Despite fearing repercussions, she speaks out in the hope that others will do the same. With honesty and humor, this book sheds light on the challenges whistleblowers face and the importance of speaking truth to power.
Finally got myself a copy of this Must read book. @CityofJoburgZA was at the Epicenter of State Capture. I am sure you have heard this many times from me before. Judge for yourself     
–
source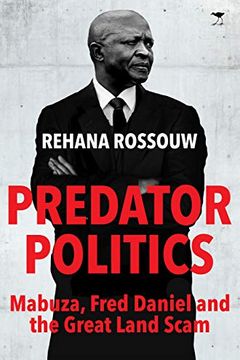 "PREDATOR POLITICS" by Rehanna Rossouw. This is a MUST read book by all South Africans. Just finished reading. My personal feelings: - Ashamed as a South African - Angry that so many people were murdered in Mpumalanga - Our law enforcements captured - Corruption destroyed jobs     
–
source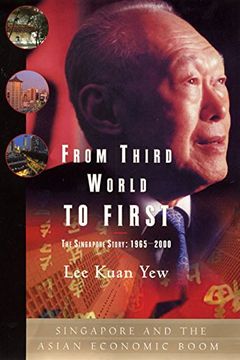 Discover the incredible story of a tiny island trading post that transformed against all odds into a thriving Asian metropolis with world-class infrastructure, the fourth highest per capita income, and a global reputation as the city of the future. Follow the charismatic founding father of Singapore, Lee Kuan Yew, as he chronicles the miraculous history of this nation, starting from the devastation of the Second World War to the formation of an army, wiping out corruption, and implementing groundbreaking public housing, a national airline and airport. Lee Kuan Yew's personal records and notes combined with previously unpublished official records provide a fascinating insight into this fearless leader's unorthodox approaches to politics and his visionary influence on world affairs, navigating the shifting tides of international relations with America, China, and Taiwan. His candid portraits include political peers such as Margaret Thatcher and Ronald Reagan, Jiang Zemin and Deng Xiaoping. This illuminating book paints an inspiring story of ambition, resilience and the vision of a great leader.
At long last - Just finished reading this great & profound book by Lee Kuan Yew. This is a MUST read book     
–
source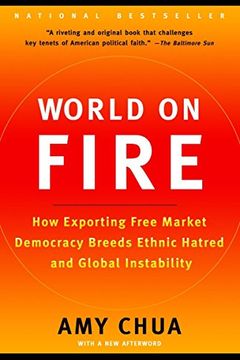 World on Fire
How Exporting Free Market Democracy Breeds Ethnic Hatred and Global Instability
Discover why economic globalization and democratic ideals are not always the solution to ending underdevelopment and social conflict. In this eye-opening book, renowned Yale Law School professor Amy Chua analyzes how the concentration of wealth in the hands of an ethnic minority fuels ethnic violence around the world. Learn about the "market-dominant minorities" of Chinese, Croatians, whites, Indians, Lebanese, and Jews who have become targets of violent hatred. Chua also explores the impact of democracy on impoverished majorities, which can lead to ethnic demagoguery, confiscation, and revenge. Finally, find out why the United States is seen as the world's most visible market-dominant minority and how we can make globalization more equitable.
Over dinner with my wife last night, I deeply reflected on events leading to my decision to finally be a Public Servant, I shared with her this book I read more the ten years ago. Inequality in the world is a curse, and SA is a victim of this evil. Must read book to wake us up     
–
source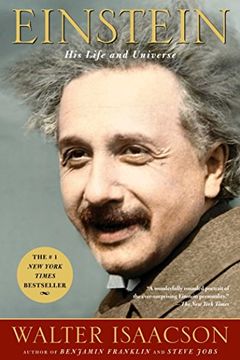 Explore the fascinating story of a rebellious genius, Albert Einstein, in this riveting biography by Walter Isaacson. Based on newly released personal letters, Isaacson shows how Einstein's scientific imagination sprang from his impertinent personality and creativity. Discover how a struggling patent clerk became the mind-reader of the cosmos, unlocking the mysteries of the atom and universe by questioning conventional wisdom and embracing a morality based on free minds and individuals. This compelling read is a testament to the power of creativity and freedom, just as relevant today as it was during Einstein's extraordinary life.
Hi @DrMaths & @drpaulinedixon thanks for the gift of this extraordinary book. It is difficult to put this amazing book down. What a pleasure to get to know Einstein's life and universe     
–
source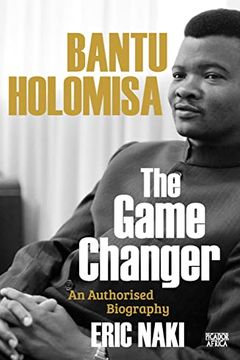 Great appreciation to Eric Naki for writing this Historic book, and giving us insights into the life of Bantu Holomisa. Another must read     
–
source
Nothing Left to Steal by Mzilikazi wa Afrika