Patrick Collison
Recommended Books
Patrick Collison is an Irish billionaire entrepreneur. He is the co-founder and CEO of Stripe, which he started with his younger brother, John, in 2010. He won the 41st Young Scientist and Technology Exhibition in 2005 at the age of sixteen. Collison lives in San Francisco, California
Sort by
Latest Recommendations First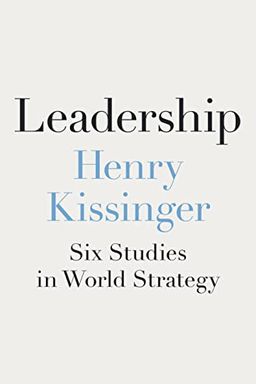 Explore the strategies of six great leaders of the 20th century through the eyes of the renowned diplomat and statesman, Henry Kissinger. In this book, he presents a unifying theory of leadership and diplomacy, analyzing key figures who embodied six distinctive strategies of statecraft. From the strategy of equilibrium used by Richard Nixon, to the strategy of excellence used by Lee Kuan Yew, Kissinger brings historical perception, public experience, and personal knowledge to each study. Leadership concludes with Kissinger's reflections on world order and the indispensability of leadership today. An extraordinary and compelling read for anyone interested in the art of leadership.
Read Kissinger's *Leadership* over the weekend. Despite generic title, found it surprisingly interesting -- personal reflections on 6 politicians. But main thing that struck me is that it's a very good book by a 99-year-old. Are there other examples from people aged, say, >95?     
–
source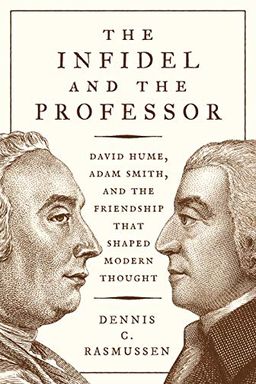 Explore the inspiring story of the legendary friendship between two of the most influential figures in history. David Hume and Adam Smith may have had different beliefs, but their bond led to world-changing ideas that still impact our lives today. This captivating tale sheds light on their unique perspectives and the profound impact they had on philosophy, economics, and modern thought. Discover how this remarkable friendship influenced two of the most important thinkers in history and shaped the world we live in today.
@whyvert @paulg Great book, yes.     
–
source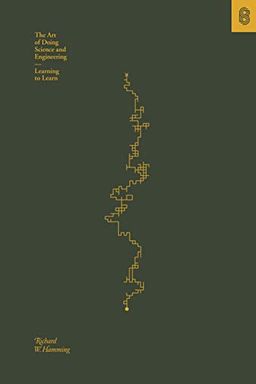 Enhance your problem-solving skills in complex technical issues with this captivating book that presents the art of effective thinking for engineers and scientists. Follow the collection of stories about significant discoveries from the author's personal experiences, providing insightful analysis of the thought processes that drove the progress of engineering problems. Learn from both success and failures, and discover a style of thinking that leads to successful results.
@paulg @ID_AA_Carmack @collision Part of why Hamming book works is because he has deep experience across so many technical fields over so many years alongside so many geniuses, such that the lessons drawn turn out to be uniquely interesting. You then wonder "well, who *today* could do that?"...     
–
source
Discover the perspective of Marvin Bower, the former leader of McKinsey & Company, the world's top strategic consulting firm. In Perspectives on McKinsey, Bower outlines the eleven key factors for success at McKinsey, as well as the secrets to creating better organizations and ensuring a 10-to-1 return on consulting dollars spent. This insider account includes chapters on the firm's early years, becoming an international firm, and gearing for a successful future. Available exclusively to McKinsey employees, this book is a must-read for anyone interested in the consulting industry.
Can't shake the feeling that a consultant wrote this book. 🧐     
–
source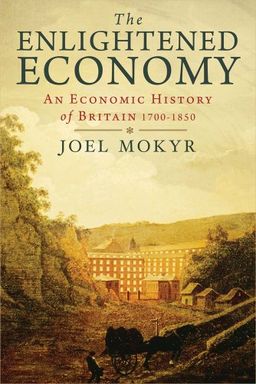 Discover the key factors that led to the rapid development of the British economy during the Industrial Revolution era in this enlightening read. Joel Mokyr shows the essential role that ideological and institutional changes played in shaping the growth process. Through a penetrating analysis, Mokyr argues that Britain's success was due, in large part, to the influence of the Age of Enlightenment. It's a must-read for anyone interested in economic history and the power of ideas to transform societies.
Despite being a fan of Mokyr, only now getting to and it's very good. Sorta related, have also been enjoying Both do a nice job as biographies of particularly fertile places/times.     
–
source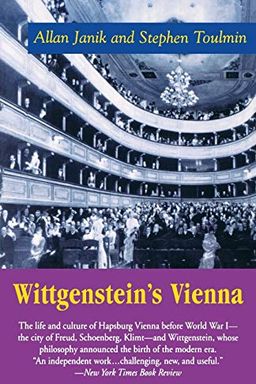 Explore the fascinating history of Vienna, the Austro-Hungarian Empire, and one of the most brilliant philosophers of our time. Wittgenstein's Vienna delves into the life and ideas of Wittgenstein and other influential figures, like Freud and Schoenberg, who pushed against the constraints of an outdated and corrupt society. With insightful parallels to our own modern world, this book is a must-read for anyone interested in philosophy, history, or the human condition.
Despite being a fan of Mokyr, only now getting to and it's very good. Sorta related, have also been enjoying Both do a nice job as biographies of particularly fertile places/times.     
–
source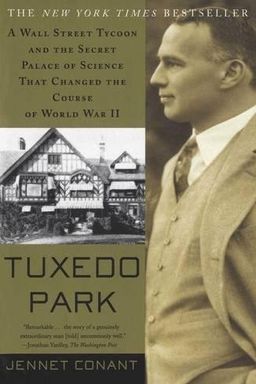 Tuxedo Park
A Wall Street Tycoon and the Secret Palace of Science That Changed the Course of World War II
Discover the untold story of Wall Street tycoon Alfred Lee Loomis and the circle of scientific geniuses he assembled before World War II. Together, they developed the science for radar and the atomic bomb, ultimately changing the course of history. Author Jennet Conant, granddaughter of one of World War II's leading scientific advisers, gives unprecedented access to Loomis' papers and people who knew him, uncovering his role in securing the Allied victory.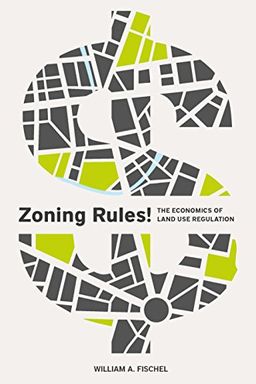 A very good book about why houses are expensive.     
–
source
Explore the history of how people have adapted to new technology with this engaging read by an MIT professor. Delve into how we learn to live and work with innovation through entertaining historical accounts, highlighting the nature of technological change and society's reaction to it. Discover the three stages of users' resistance to change, learn about the strange history of a model steamship, and consider the more profound problem of how to organize and manage systems of ideas, energies, and machinery to conform to the human dimension.
@patio11 "The act of invention may simply be making conscious, explicit, and regular what has been done for a considerable time unconsciously or by accident." Elting Morison in which is a great book.     
–
source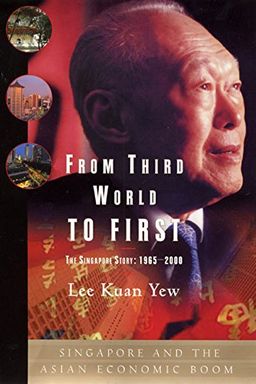 Discover the incredible story of a tiny island trading post that transformed against all odds into a thriving Asian metropolis with world-class infrastructure, the fourth highest per capita income, and a global reputation as the city of the future. Follow the charismatic founding father of Singapore, Lee Kuan Yew, as he chronicles the miraculous history of this nation, starting from the devastation of the Second World War to the formation of an army, wiping out corruption, and implementing groundbreaking public housing, a national airline and airport. Lee Kuan Yew's personal records and notes combined with previously unpublished official records provide a fascinating insight into this fearless leader's unorthodox approaches to politics and his visionary influence on world affairs, navigating the shifting tides of international relations with America, China, and Taiwan. His candid portraits include political peers such as Margaret Thatcher and Ronald Reagan, Jiang Zemin and Deng Xiaoping. This illuminating book paints an inspiring story of ambition, resilience and the vision of a great leader.
@jaimani I love that book...     
–
source
The Rise and Fall of American Growth by Robert J. Gordon
Age of Ambition by Evan Osnos
How Asia Works by Joe Studwell
Season of the Witch by David Talbot
The Idea Factory by Jon Gertner
Genentech by Sally Smith Hughes
The Beginning of Infinity by David Deutsch
Dancing in the Glory of Monsters by Jason Stearns
Something Incredibly Wonderful Happens by K. C. Cole
Out of Mao's Shadow by Philip P. Pan
Making Silicon Valley by Christophe Lecuyer
The Paris Review Interviews, I by The Paris Review the Paris Review
From Counterculture to Cyberculture by Fred Turner
Poor Charlie's Almanack by Peter D. Kaufman
Self to Self by J. David Velleman
Revolution in The Valley by Andy Hertzfeld
Masters of Doom by David Kushner
Democracy in America by Alexis de Tocqueville
Nixon Agonistes by Garry Wills
Swimming Across by Andrew S. Grove
If the Universe Is Teeming with Aliens ... WHERE IS EVERYBODY? by Stephen Webb
The Dream Machine by M. Mitchell Waldrop
Anthropic Bias by Nick Bostrom
Modern Operating Systems by Andrew S. Tanenbaum
Deschooling Society by Ivan Illich
Dealers of Lightning by Michael A. Hiltzik
The Inner Game of Tennis by W. Timothy Gallwey
Hard Landing by Thomas Petzinger Jr.
Structure and Interpretation of Computer Programs by Harold Abelson
Metamagical Themas by Douglas Hofstadter
Mindstorms by Seymour A. Papert
The Mind-Body Problem by Rebecca Goldstein
Paradigms of Artificial Intelligence Programming by Peter Norvig
C Programming Language by Brian W. Kernighan
Computer Lib/Dream Machines, Revised Edition by Theodore H. Nelson
The Little Kingdom by Michael Moritz
A Pattern Language by Christopher Alexander