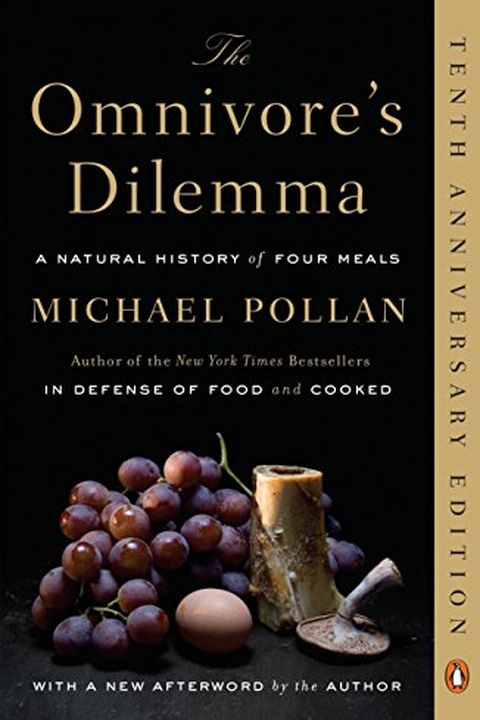 The Omnivore's Dilemma
A Natural History of Four Meals
Michael Pollan
What should we have for dinner? For omnivore's like ourselves, this simple question has always posed a dilemma: When you can eat just about anything nature (or the supermarket) has to offer, deciding what you should eat will inevitably stir anxiety, especially when some of the foods on offer might shorten your life. Today, buffeted by one food fad ...
Publish Date
2006-04-11T00:00:00.000Z
2006-04-11T00:00:00.000Z
Recommendations
@herdyshepherd1 @michaelpollan Word up, Mr. Shepherd All of his books are excellent, and his latest (How To Change Your Mind) is another trailblazer 🍄     
–
source
@jmwoods87 Great book!     
–
source